imagine great things for the year 2023 with imagine's new and exciting promotions! From 11 to 15 January, imagine will be at the Plenary Hall of ICC for the 26th Consumer Fair providing you with great deals with even greater rewards.
One of the highlighted products being offered is the Family Device Bundle where customers who sign up or port in to Dream Broadband plans for 24 months will receive a FREE LG Smart TV from 43" up to 65" or Audiomarc cash vouchers starting from $200 up to $1,100, depending on the plan.
As a bonus, customers who sign up for imagine's Dream Broadband plans will receive a $100 Audiomarc voucher for every Wish Postpaid Mobile plan, so take your pick of these family treats because this promotion will last until 31 January.
There is also something special in store for Consumer Fair goers as the first 50 customers who sign up for the Family Device Bundle at imagine's booth will be entitled to an instant lucky dip, where they stand a chance to bring home products from AIFA which include home appliances as well as kitchen appliances.
"Additionally, in an attempt to get all our customers 5G ready, we also have our Be 5G Ready in collaboration with Incomm, where customers can sign up for any of our Wish Postpaid Mobile plans," said imagine CEO, Suzanna Suharju in an interview.
Through the imagine X Incomm, Be 5G Ready promotion, customers can enjoy free monthly rental for up to three months as well as amazing Incomm in-store discounts ranging from $150 up to $350 which can be used for any 5G devices.
This promotion will run until 29 January and is eligible for new sign-up, port-in or re-contract to Wish Postpaid Mobile plan for 24 months.
There are two other exciting promotions by imagine to start your year right which includes the Shopping Spree promotion as well as the imagine Grand Draw.
In both promotions, customers can collect points when they sign up, upgrade, re-contract or switch to any Dream Broadband plan or Wish Postpaid Mobile plan (Wish 6GB & above only) for 12 or 24 months.
Each point represents one chance of winning, whereby in the Shopping Spree promotion, customers stand a chance to win a shopping spree at the Hua Ho Department Store in the OneCity Shopping Centre.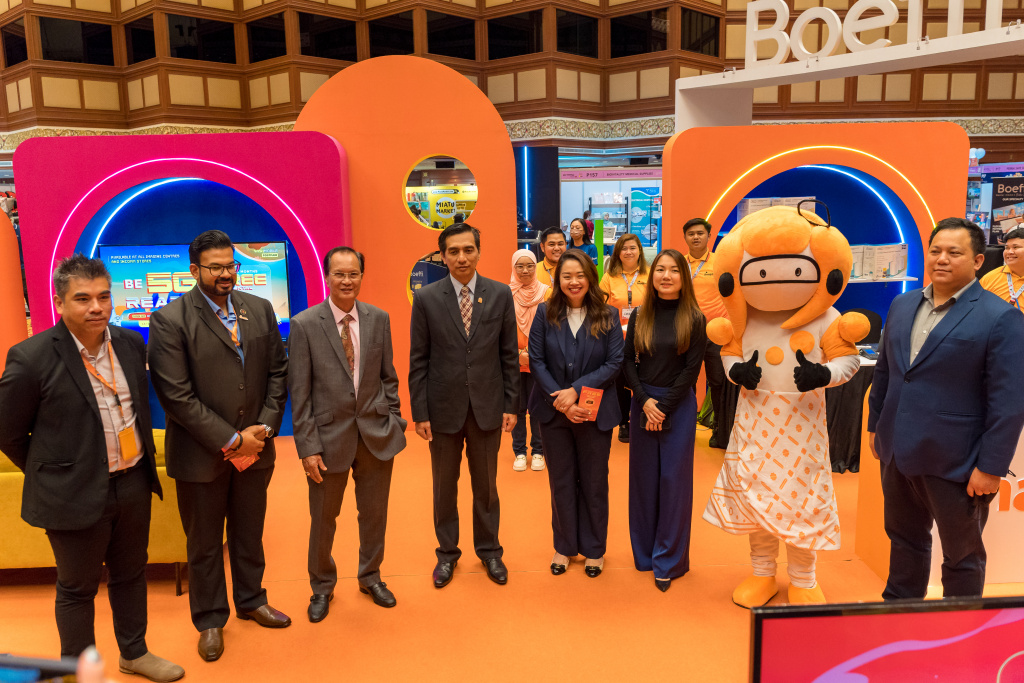 Meanwhile for the imagine Grand Draw customers can stand a chance to win a BMW 2 Series Gran Coupe or two tickets for a five-day and four-night trip to Tokyo, Japan.
Speaking on what's to come for imagine in 2023, the imagine CEO reiterated the company's commitment to serving its customers and the local community adding: "part and parcel of what we (imagine) want to do is make everyday life better for everyone".
"Three years on, we are extremely grateful for our existing and new customers, they've been extremely loyal to us, and I think it's high time we reward our customers," she continued.
THE BRUNEIAN | BANDAR SERI BEGAWAN