Food is the best comfort for everyone, but for Elysia Sim it s a lot more. She baked her way out of her comfort zone and opened her home-based business 'ButterUp'.
The 26-year-old entrepreneur learned baking from a young age and the idea of opening the business sparked when the pandemic hit. With ample time on her hands and working from home, she turned to baking to fill in the void.
She started sending her bakes to family and friends to convey appreciation and stay connected with each other.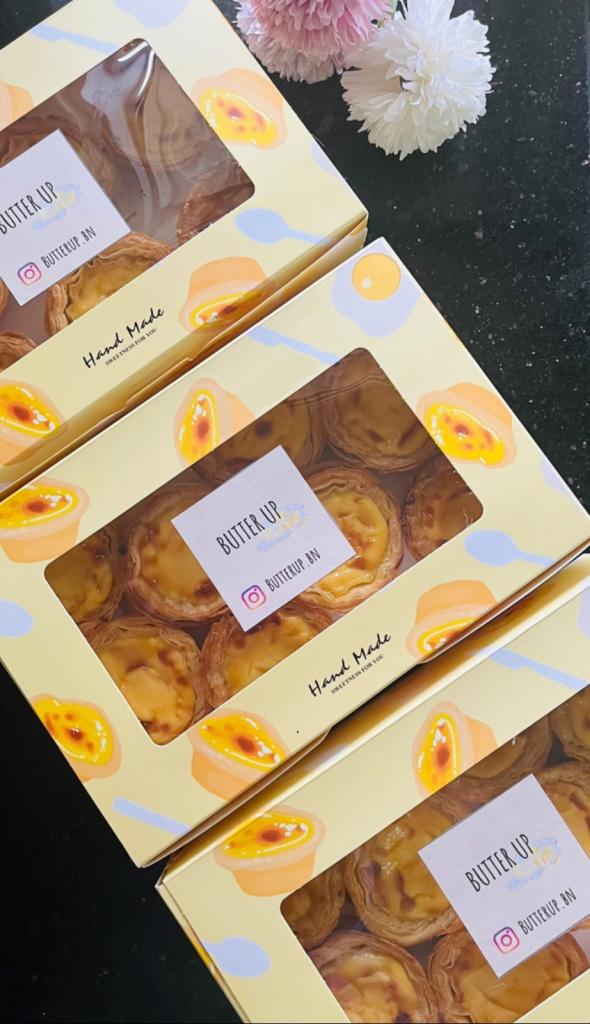 "It is a great way to send a message and say 'Hey, I miss you and hope you're doing well'," said Elysia, adding that the positive responses from her relatives further amplify her interest to open the business on the side.
"ButterUp comes from the phrase "Butter you up" which to me, it means making someone feel good. I want the bakes to be shared with everyone in hopes that they had a good time," said Elysia.
She handles the business from A to Z; from taking orders, baking, purchase of supplies to marketing.
ButterUp currently has four main products such as Portuguese Egg Tarts, Matcha Tarts, Dark Chocolate Tarts and cookies.
The Portuguese Egg Tarts were her first product and she fell in love with the delicate pastry for the first time during her trip to Macao.
"It was my first time having the egg tarts and I find it quite hard to find them in Brunei. So, I decided to learn baking them instead," said the youthpreneur.
Although there are other similar businesses in the market, Elysia believes that every bakery has its own specialty. ButterUp represents the entrepreneur and what she loves to eat.
The youthpreneur tries her best to craft the best products and continues to strive since day one. Despite still being in its infancy stage, when the business started on 19 November 2021, ButterUp gained loyal and new customers.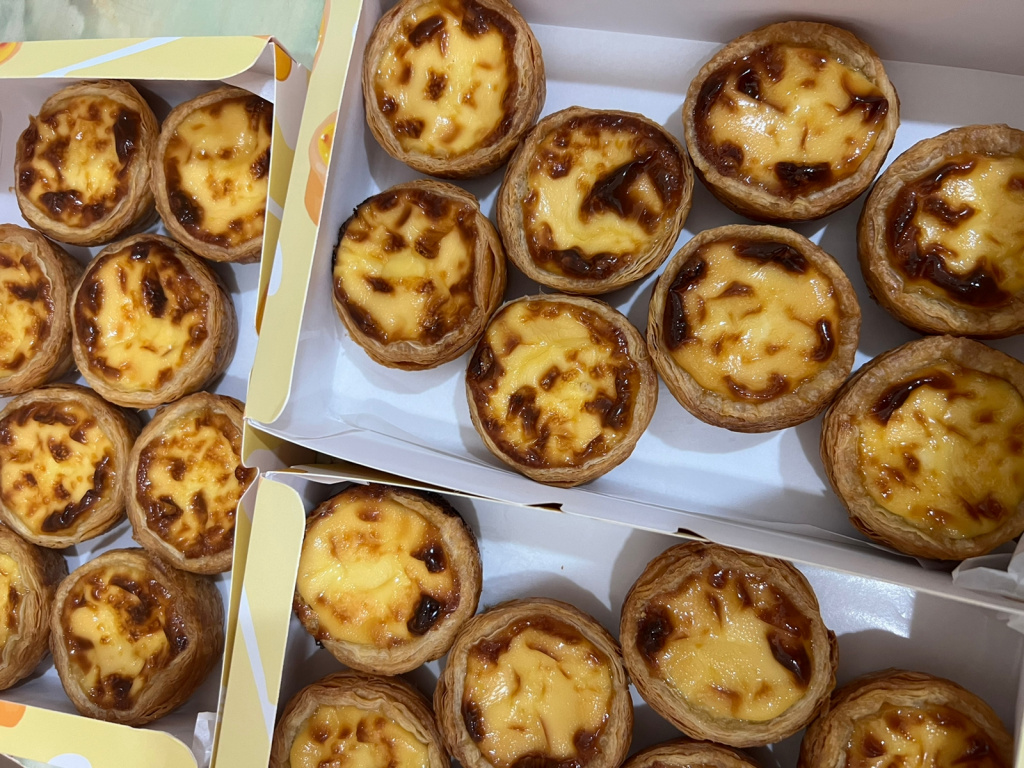 She understands that running a business is not easy as it takes a lot of time and effort. Whenever she has self-doubt or worries, she overcomes it by acknowledging constructive feedback and remaining positive.
"I'm very thankful for the support I've received from my family and friends and also grateful to my customers for giving my little project a chance," said the youth, adding that she plans to introduce more products in the future.
ButterUp has reasonable prices for all its bakes and Elysia sells them in boxes and according to weight.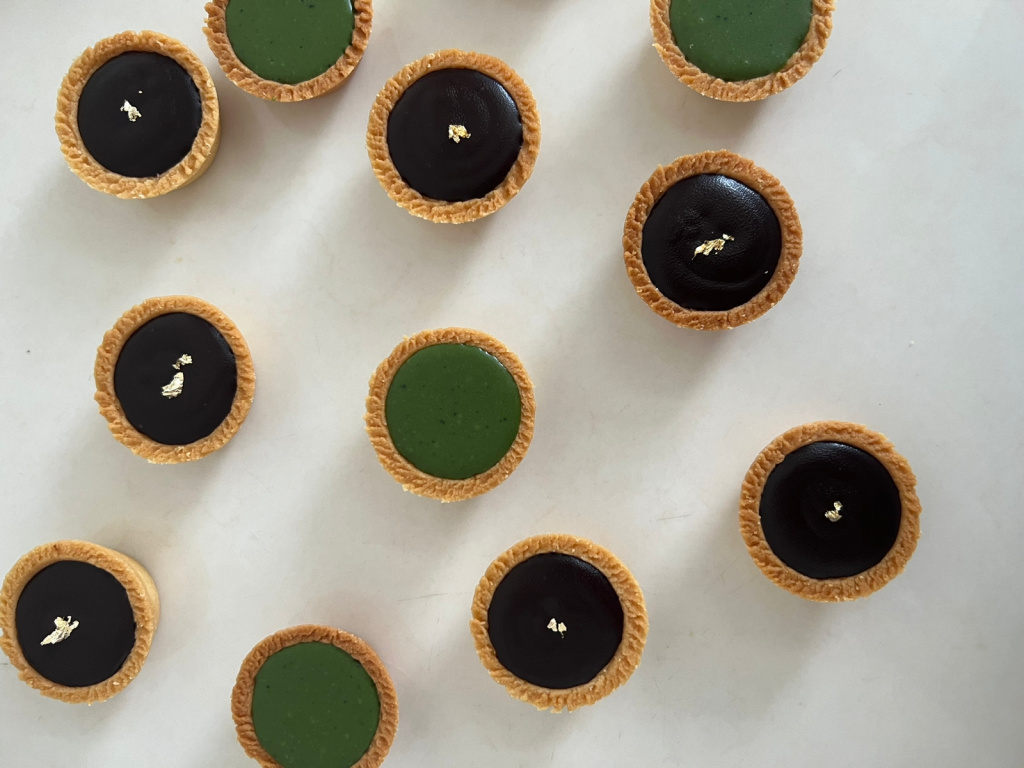 A box of eight Portuguese Egg Tarts is priced at $12, a box of 12 Matcha Tarts for $15, a box of 12 Dark Chocolate Tarts also for $15, 200 grams of Mini Chocolate Chip Cookies for $10 and 200 grams of Mini Sea Salt Caramel Chocolate Chip Cookies for $12.
Support this small business that sells bakes and have a taste of what Elysia Sim can create by going over to their Instagram @butterup.bn to order.
THE BRUNEIAN | BANDAR SERI BEGAWAN