Ivy Han emerged as the grand prize winner of Intracorp's 'Go Big or Go Home' lucky draw campaign, taking home a Novena Furniture voucher worth $5,000.
The event also saw Wong Soon Ching, Hjh Fazeda Haji Abdul Khan, Pg Dr Muhammad Nadzir Pg Mohd Juanda and Rohayah Hj Osman taking home Samsung voucher worth $4,000, Electrolux voucher worth $3,000, Philips voucher worth $2,000 and Philips voucher worth $2,000, respectively.
Moreover, some 10 other customers did not go home empty-handed as they each received an Intracorp voucher worth $500 and Novena Furniture voucher worth $500 respectively.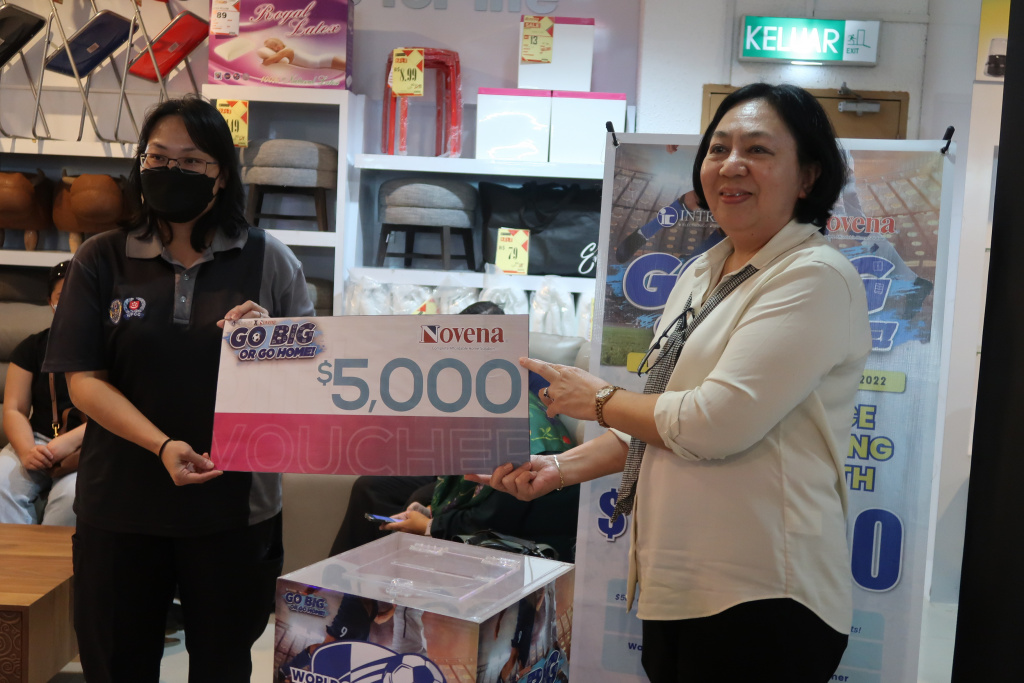 The prize presentation ceremony for the 'Go Big or Go Home' lucky draw took place at Intracorp Factory Outlet at Menglait, Gadong.
The prizes were handed out by the Marketing Manager of Intracorp, Lolita Carmen Bito-on.
The 'Go Big or Go Home' campaign which ran from 14 October 2022 to 25 December 2022 received more than 12,000 coupons.
The campaign is aimed to reward and show appreciation to their customers while promoting awareness of Intracorp's electronics brand partners including Samsung, Beko, Electrolux, Philips, Mistral, Mayer, KitchenAid and Akira.
The campaign not only covered the lucky draw event but also lucky dip prizes worth $55,000 with most of their customers bringing home Samsung 43" TV, Samsung and Philips Soundbar, discount vouchers and many more.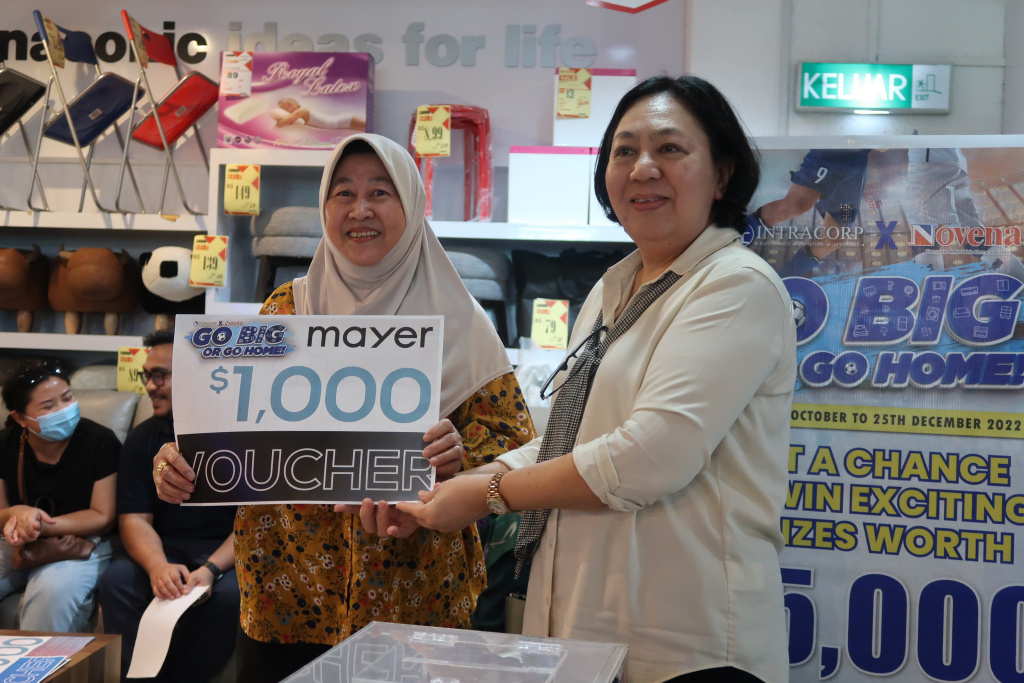 In addition to that, the campaign also coincided with the FIFA World Cup event where the company organised six 'Guess & Win' and 'Predict & Win' competitions via their social media platform.
For more information and updates, follow their Instagram @intracorpbn and Facebook page, IntracorpSdnBhd
THE BRUNEIAN | BANDAR SERI BEGAWAN