Awinco Sdn Bhd, the local partner for the leading producer of complete bathroom solutions Jaquar recently held a lucky draw to coincide with its 23rd-anniversary celebration.
Sanjay Prajapati emerged as the grand prize winner of Awinco's lucky draw taking home an iPhone 12.
The event also saw Shovo Sheikh, Bambang Sutejo, Eko Purwanto and Praba Karan taking home a 32-inch Samsung TV, an Acer Laptop, a Jaquar Shower Panel and Jaquar mirror, respectively.
Moreover, some 10 other customers did not go home empty-handed as they each received an Awinco voucher worth $100 and $50.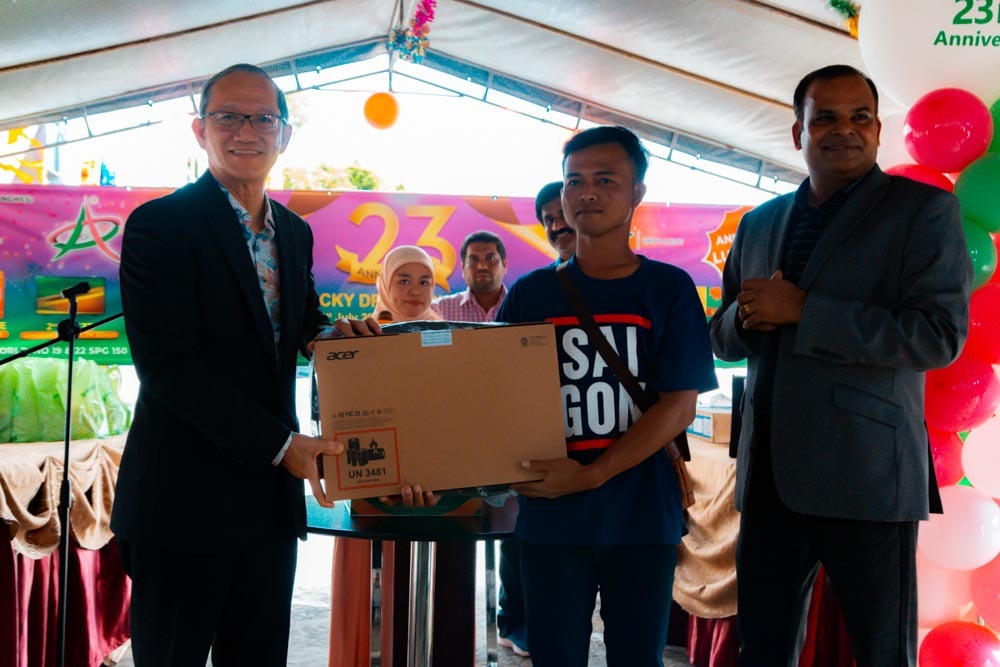 The campaign was aimed to reward and show appreciation to their appreciation to its customer for their continuous support.
The prize presentation ceremony took place at the compounds of the Jaquar World showroom in Kiulap with more than 100 attendees present to grace the event.
Leading the lucky draw were Awinco's Managing Director Kalimuthan Ilangovan and CEO Md Metussin Haji Wahab
Present as the guest of honour was Brunei BIMP-EAGA Business Council (Brunei BEBC) Chairman Pg Hj Haris PG Duraman.
Also present were Awinco's Director Zunurain Hj Mohd Yunus, Ex-Director Hj Mohd Yunus and Director of Axes Sdn Bhd Hj Nordin Saban
THE BRUNEIAN | BANDAR SERI BEGAWAN