McDonald's Brunei recently celebrated its 30th Anniversary with members of the staff sharing their journey with the global brand.
Acting Operations Consultant Hartini Hussin in her opening remarks said that McDonald's started its operations in Brunei on 15 December 1992 as a joint venture with MdDonald's Malaysia.
She added that the brand obtained a Developmental License from McDonald's Corporations in 2011 followed by a takeover by Darussalam Assets (DA), registering the company name as Syarikat Makan Ceria.
Since the transfer, McDonald's Brunei achieved multiple milestones, including the opening of its Jerudong Drive Thru branch in 2016, 24 years since its first branch.
The franchise, later on, operated its McDonald's Lambak branch in 2018 and its latest, McDonald's Airport Mall in 2022.
Hartini further said that the development of the company is not only focusing in terms of adding branches but also in terms of implementing projects to meet digital needs while making McDonald's Brunei on par with McDonald's Global standards.
"Recently, the company is actively carrying out the Global Mobile App GMA Lite project which will be implemented in phases," she said, adding that it is a digital application for customer's convenience.
The company hopes that with an initiative like this, it will be able to further improve the company's performance while providing a positive impact on the company's development.
Moreover, the anniversary celebration showed a short series on its McFamily titled 'Journey with McDonald's', showcasing their spirit of teamwork, job opportunities, friendships, and not forgetting the love relationships that began at McDonald's.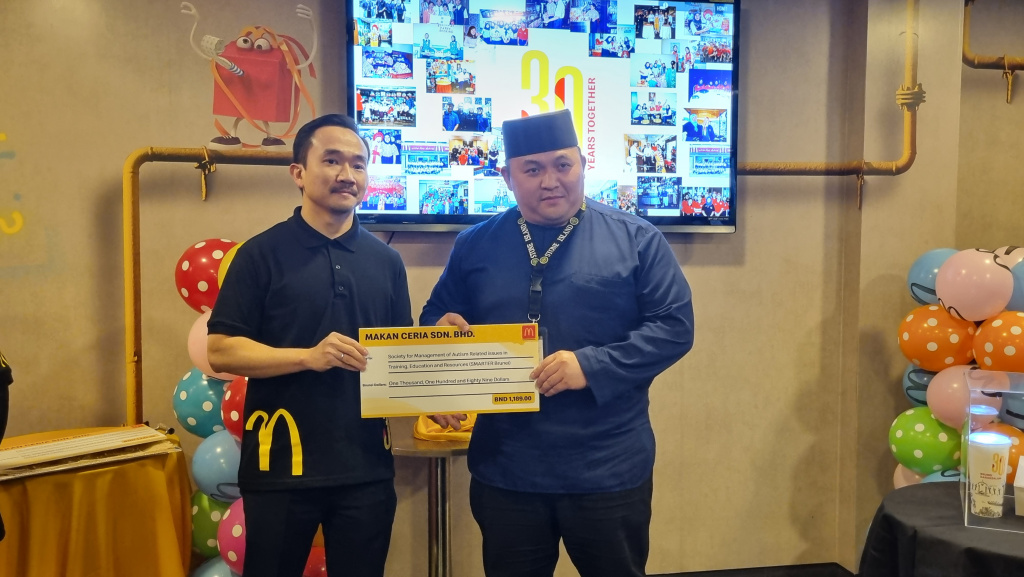 The celebration also revealed McDonald's very own unique packaging that features the landmarks of Brunei done by local artist, Liyana Hanif.
What is unique about the new packaging is that it has an Augmented Reality (AR) application done by another local artist SKETCHONE Studio, making it the first brand in the local F&B industry to incorporate it in a design.
A donation of over $11,000 which collection comes from customers from all McDonald's branches in the country, was also given to local non-profit organisations.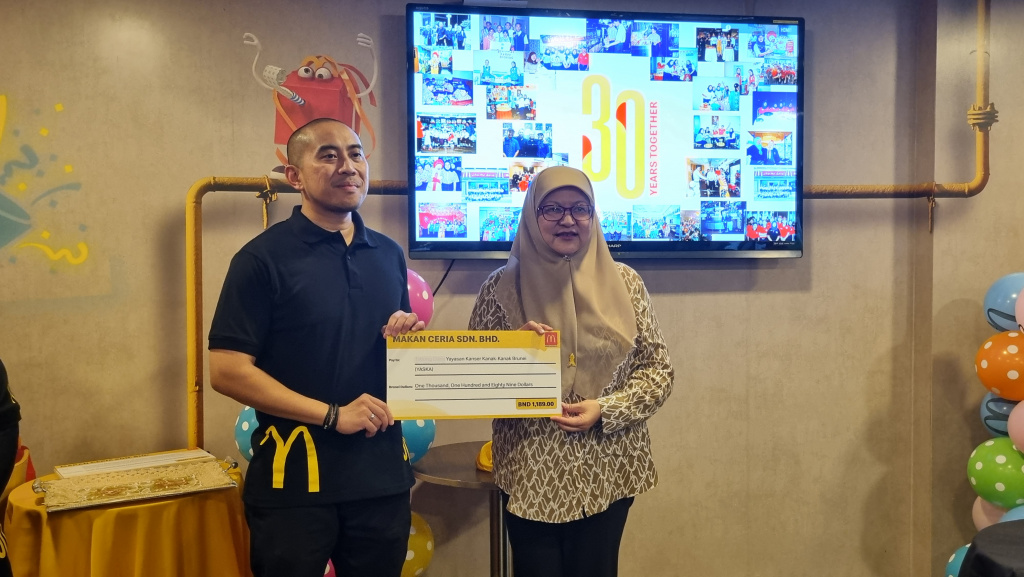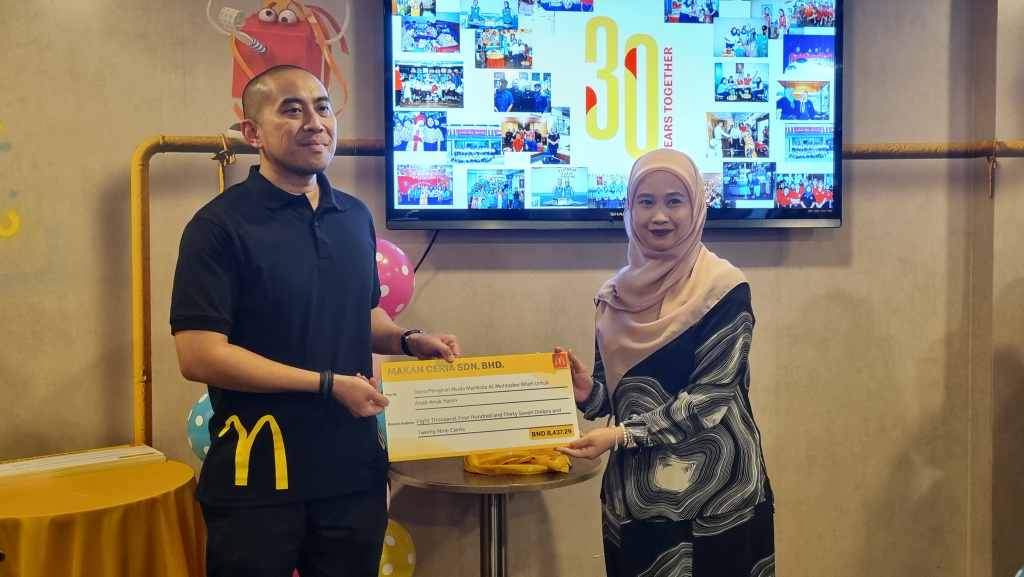 The Pengiran Muda Mahkota Al-Muhtadee Billah Funds for Orphans (DANA) received $8,437.29; Yayasan Kanser Kanak-Kanak Brunei (YASKA) received $1,189; Society for Management of Autism Related issues in Training, Education and Resources (SMARTER Brunei) received of $1,189; and lastly, Brunei Darussalam Red Crescent Society (BDRC) received $1,141.38.
Present at the event were Chairman of Makan Ceria Edzwan Zukri Pehin Orang Kaya Johan Pahlawan Dato Seri Setia Haji Adanan and the Board of Directors.
THE BRUNEIAN | BANDAR SERI BEGAWAN