It all started with a health goal and the perfect combination of nuts, natural sweeteners, nutritious chocolate goodness and fresh fruits.
For founders of Nourishing.bn, Aziyah and Azrin going on a wholefood diet and limiting the number of processed foods have improved their health. This has inspired the idea of opening a business that offers healthier alternatives to desserts.
Launched in 2019, Nourishing.bn is a home-based venture delighting customers with a wide range of guilt-free and healthier custom-made desserts from baked and raw cakes to artisan chocolate bars and bonbons.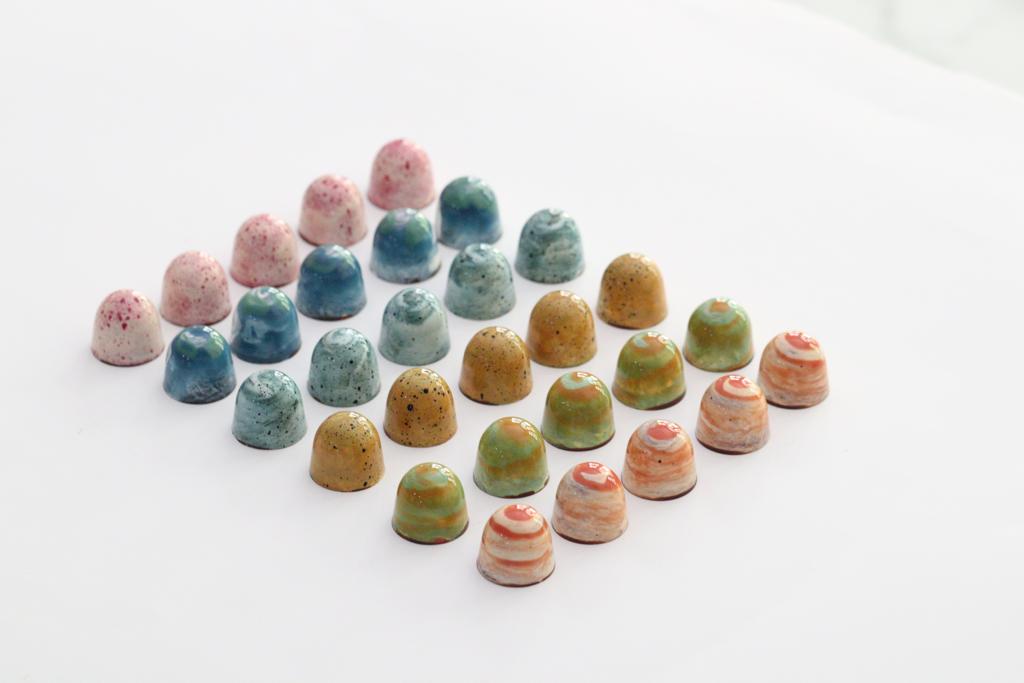 "It all started when we were just looking to improve our general health by incorporating more wholefood into our diet and at the same time avoiding refined sugars, artificial colourings and flavourings as well as minimising heavily processed ingredients," the couple recalled.
"Over time we became more cautious about what we put in our food and started making healthier cakes to bring to family and friends' birthday occasions or gatherings," they added.
By replacing traditional baking ingredients with healthier alternatives, the business's main goal is to shift the focus to a nutritious and more mindful pattern of consumption.
"With an increasing awareness around what the food we eat, and with more and more people opting to try and maintain some sort of a healthy diet, butter-drenched and sugar-filled baked goods are starting to be replaced with healthier versions of themselves," Aziyah shared.
When it came to Nourishing.bn, Aziyah and Azrin had three important things in mind for their bakes — healthy, high quality and lastly, delicious.
"Knowing and believing in the impact of food onto our bodies inspires us to start Nourishing.bn and we want to share what we know with others through the cakes and chocolates that we make," the duo explained.
"We aim to reach out to those who have special dietary requirements that are free from dairy, and gluten as well as those who want all-natural and refined-free sugar desserts," they said.
The couple developed their small-batch dessert business while also holding down full-time jobs — Azrin is working as a registered mental health nurse while Aziyah was an education officer with a psychology and counselling background before deciding to venture into the business full-time.
The husband-and-wife duo each bring their passion for health and well-being and their own set of unique skills to running their home-based dessert business.
"Both of us have a huge interest in health, especially in the link between nutrition and overall well-being," they shared.
The pair fondly remember the early days of the business with constant assessments, reviews and experimenting with different flavours and ingredients.
Aziyah and Azrin began by creating new recipes for raw cakes. Within a few months, the couple then began experimenting with different flavours and toppings from fresh fruits to nuts.
"Raw cakes are actually quite popular in seasonal countries. They are called raw because they do not require baking/cooking and only use plant-based ingredients that are safe to be consumed as it is," the couple explained.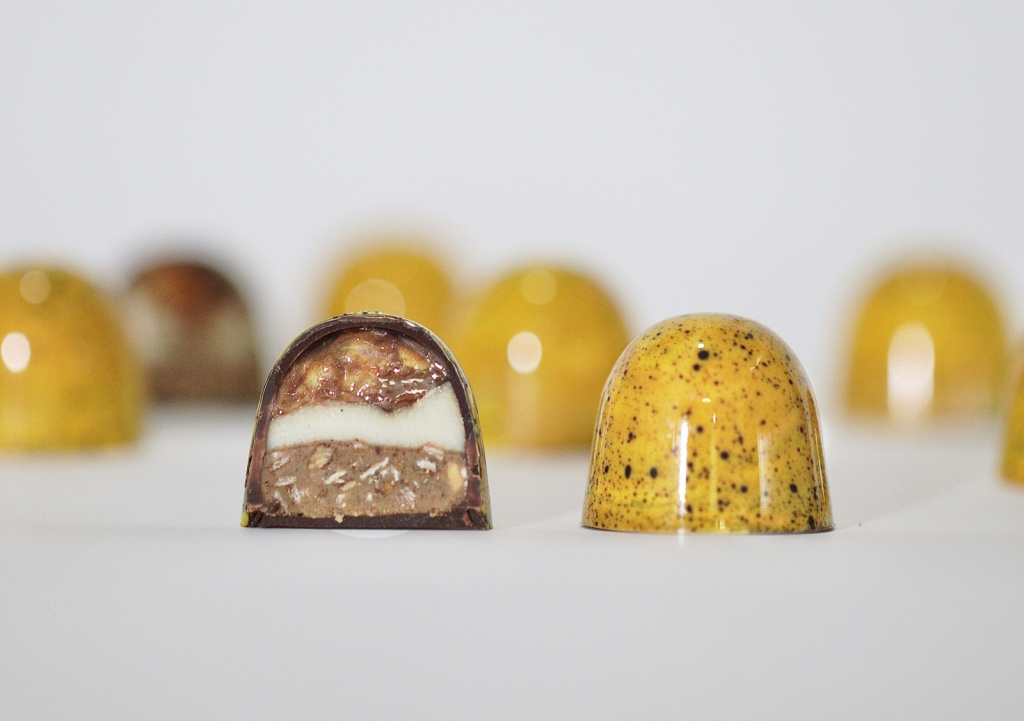 "We started off with making simple raw cakes and after a few months we knew we needed to improve in terms of the cakes' designs and also the overall taste and presentations of our products," they added.
The entrepreneurs soon expanded their raw cake offerings to a variety of flavours including their signature caramelized banana and peanut chocolate, Neapolitan and lemon-lime raw cake, among others.
"The main ingredients in our raw cakes are nuts which we blend together with other ingredients such as fresh fruits, homemade jams, natural sweeteners and others. The mixture is then popped into the freezer to obtain an ice-cream-like consistency," they added.
"Sometimes we ferment our nuts first using probiotics so the cake mixture becomes creamier and lighter to the tongue and easier on the stomach," they further added.
Since its launch, the online-based dessert business has been getting positive responses and amazing support.
"Alhamdulillah, our cakes were well received although some were slightly puzzled by the taste because they are different from traditional cakes," they said.
Following its growing success, in 2021 the entrepreneurs introduced more and more variations of healthy desserts including venturing into making artisanal stone-ground chocolate.
"When we enrolled ourselves into online wholefood cakes and desserts classes, we came to know about making chocolate — from bean to bar — by using the traditional methods of stone grounding," Azrin shared.
"The whole process of making chocolate this way really intrigued us, especially knowing that it only uses some simple ingredients," he added.
As Nourishing.bn continued to grow, so did their offerings. Now, the business offers a variety of healthy desserts with over 20 flavours of baked cakes and raw cakes, five types of chocolate bars and over 10 different bonbon fillings.
The young business owners also shared that every business presents its own challenges; something that the couple is still learning.
According to the entrepreneurs, one of the biggest challenges they are facing is pricing. The couple shared that 80 per cent of their raw ingredients are imported.
"Pricing of the Ingredients tends to change from time to time. Hence, this affects the overall price of our end products. But quality ingredients are important to us so we will always do our best to source ingredients from trusted sources to ensure the overall quality of our products," they shared.
"As much as possible we deal directly with the main producers of the ingredients which help to avoid the cost of getting them from middle persons," they shared.
Both agree with the key to making the business work is transparency – both from a business standpoint as well as a relationship perspective.
"As food and beverage is a price-driven industry, we find it important to keep our customers informed on the sources of some of our key ingredients such as the cocoa nibs, and also the way how our products are made and the machines that we use to make them, to justify the pricing points of our products," they said.
Aziyah and Azrin developed their business with the hope of sharing their passion for desserts and wellness with others. The couple has grown with the business over the past years, learning and trying out new things along the way.
For them, Nourishing.bn is consistently looking and researching for new ideas to expand the business.
"There are some ongoing discussions to make our chocolates available in some business premises. Hopefully, that will happen soon," they shared.
Looking to the future, the husband-and-wife also hinted at the possibility of opening a cafe in the future.
"We do hope that one day we'll be able to open up our own cafe that serves not only our chocolates and cakes but also healthy meals for everyone to enjoy," they concluded.
THE BRUNEIAN | BANDAR SERI BEGAWAN