Local coffee shop Poursha is a passion project between three friends Yazie Putra, Danial Aldani and Aznniel Yunus.
Prior to their debut, Yazie was exploring various types of coffee at home when the pandemic hit the country.
Noting the rise of independent businesses in the local food and beverage scene especially coffee shops, the 24-year-old decided to take the leap of faith with his friends.
Poursha kicked off in May 2022 as a pop-up coffee vendor and an online business before opening a physical store in November 2022.
Although the entrepreneurship journey is not easy, the three friends work their way through toward realising their dream. Each of them has a role to play starting from daily operations, accounting, and budgeting to business relations.
The youthpreneurs had thorough planning with their business, making sure that everyone is on the same page and always persevere despite their first time doing a business.
"Since we have some knowledge of coffee and enough skills to sell, why not," said Yazie.
Their love for coffee has also ignited the drive to open Poursha and share it with the public.
For them, the café also serves as an avenue to build new relationships and opportunities while enjoying some good coffee.
"Coffee is a supplement for people who are looking for a productive and relaxed lifestyle and what comes with drinking coffee such as building relationships," he added.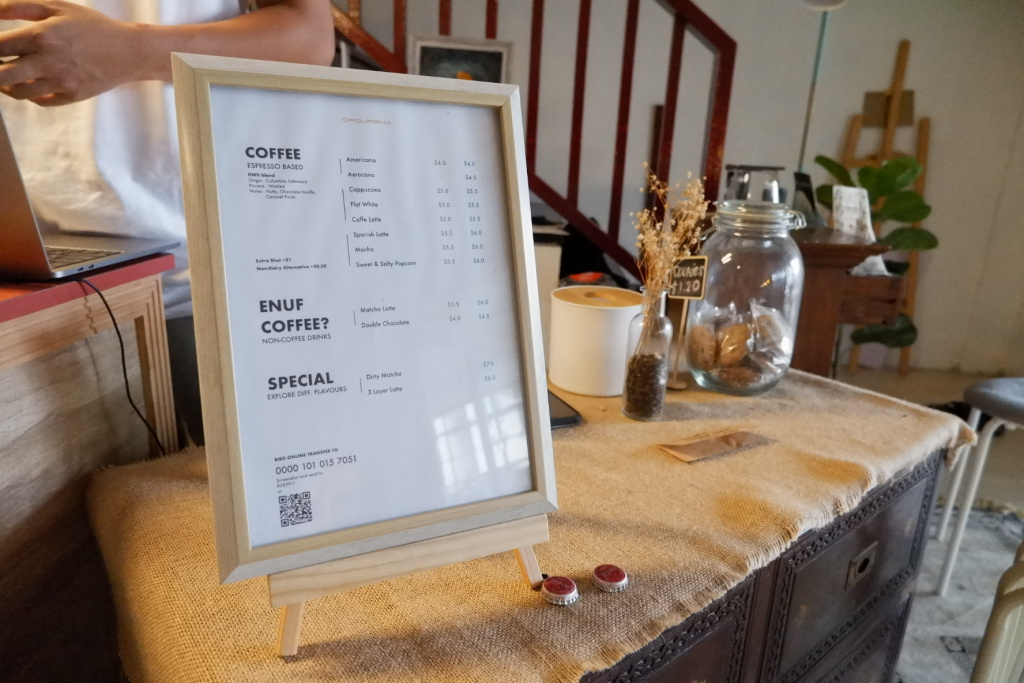 The local café brews specialty coffee ranging from espresso to filter coffee as well as non-caffeinated drinks like matcha and chocolate.
Ensuring the quality of their coffee, the beans are locally sourced every day with occasional imported coffee beans from Australian roasteries.
"Our menu is crafted carefully to cater to a range of people's tastes. We tend to balance our menu with sweet and savory drinks," said the youthpreneur.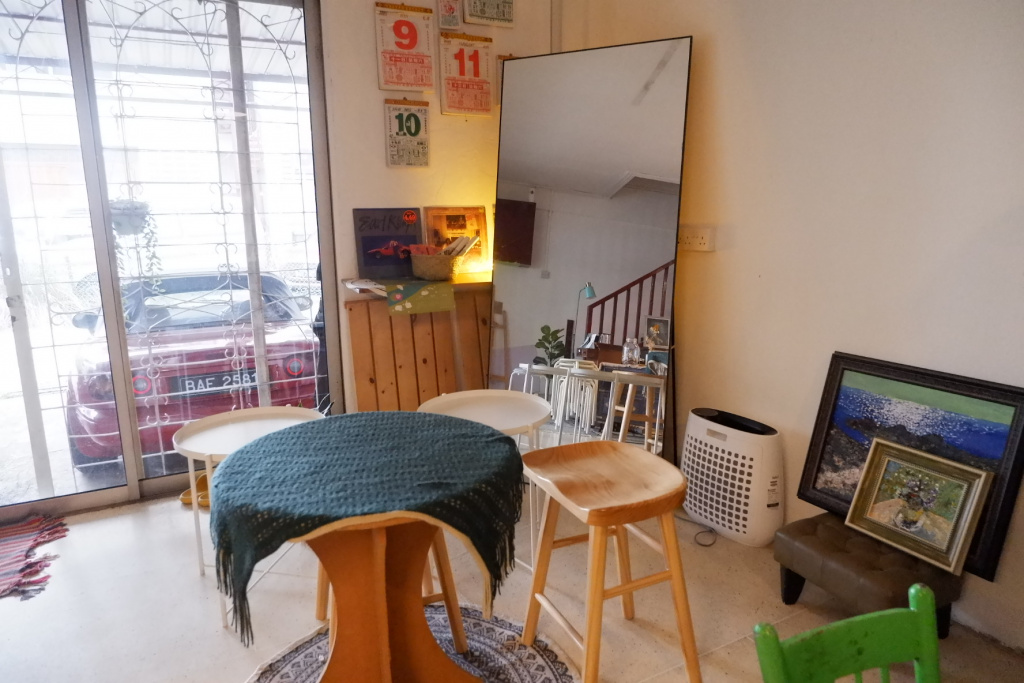 Other drinks on the menu include Americano, Aerocano, Cappuccino, Flat White, Caffe Latte, Mocha, Sweet & Salty Popcorn, Matcha Latte, Double Chocolate, Dirty Matcha, 3 Layer Latte, and their local's favourite, Spanish Latte with prices ranging from $4 to $7.
Not only Poursha prioritises quality and great taste in its coffee, but also excellent customer service.
Their cosy little cafe is based in Menglait, Gadong just opposite of the popular breakfast place, Jing Chew, a strategic location for anyone to drop by.
As Poursha is still in its infancy, there are more plans that the partners hope to bring to life.
The business eyes expanding its drinks menu, new and seasonal, as well as selling bakes, coffee equipment, and coffee beans.
The entrepreneurs are very grateful for the continuous support from customers and hope to give the best for them.
Visit Poursha on Instagram @pourshacf or drop by their shop to unwind with a cup of coffee.
THE BRUNEIAN | BANDAR SERI BEGAWAN