Sporty, speedy and sturdy, the all-new SUV, GWM HAVAL H6 GT has landed in Brunei.
Berjaya Sdn Bhd, the authorised distributor of Great Wall Motor (GWM) vehicles in the country recently unveiled the stylish SUV at The Mall, Gadong.
The HAVAL H6 GT is a fastback variant of the H6, with its standout styling and a unique designed feature of Aero side skirts, increased cabin space, semi-autonomous driving and most importantly, curb appeal makes it their most dynamic SUV to date.
This sportier-looking SUV presents a different offering to the third-generation 2021 H6 SUV, while still owning the H6's current distinctive style language.
The H6 GT is for those who desire sporty design and effortless practicality and with a host of safety, technology, performance and comfort features, it's the best of all possible worlds.
Bold and Sporty
The GWM HAVAL H6 GT is a modern All-Wheel Drive SUV that seamlessly combines the rugged versatility of an SUV with the sleek design of a coupe.
Moreover, its powerful 2.0L Turbocharged engine, combined with the 2nd-Gen 7-Dual Clutch Transmission (DCT) (Wet Clutch) delivers maximum power and performance on the road.
Not only that, but the front look with its Shark Style Intake is sure to impress audiences, along with its sport-coupe-inspired back and double rear trim spoiler.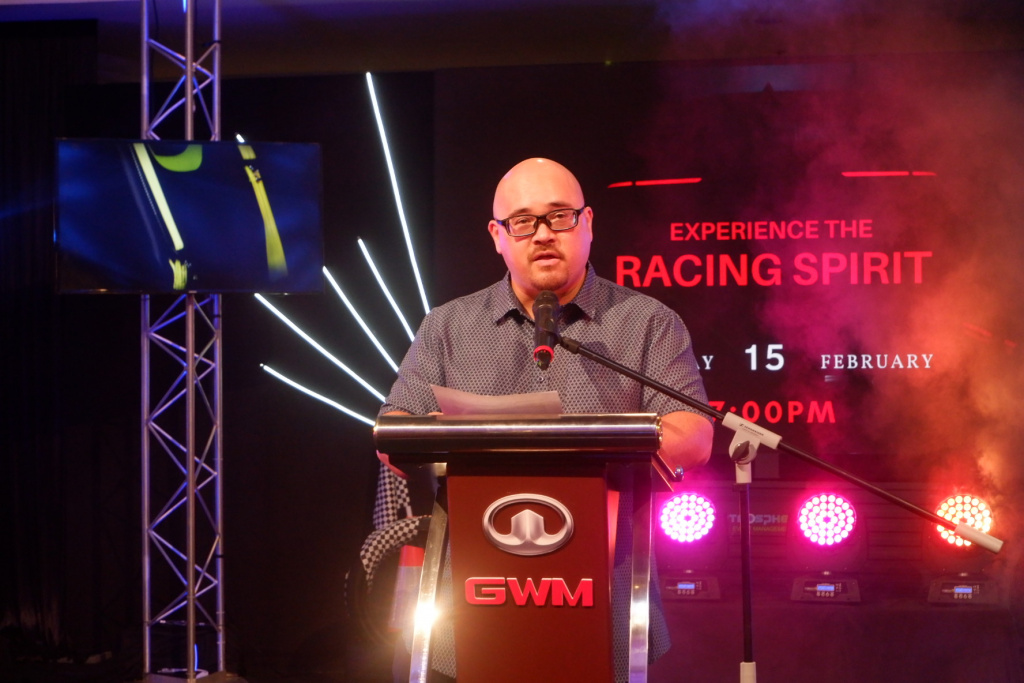 Where speed meets luxury, the improved SUV has been designed to meet the needs of families and individuals who value style and performance.
Giving the best of both worlds, its sportier look and ability to switch between a family-friendly mode and a race mode will make it a popular choice amongst local drivers.
Customers will also have the option to choose from five different colours including Atlantis Blue, Burgundy Red, Cool Grey, Crystal Black and Hamilton White and can also opt for various exterior and interior colour trims.
Luxurious and Comfortable Interior
With its spacious interior, the H6 GT offers comfort and user-friendly features in the 5-seater cabin featured a keyless entry and push start button as well as rotary gear.
Both front and back seats provide plenty of headspace and legroom for comfort, perfect for long or short drives.
Additionally, the SUV is equipped with a two-toned interior with interior lighting as well as a panoramic sunroof.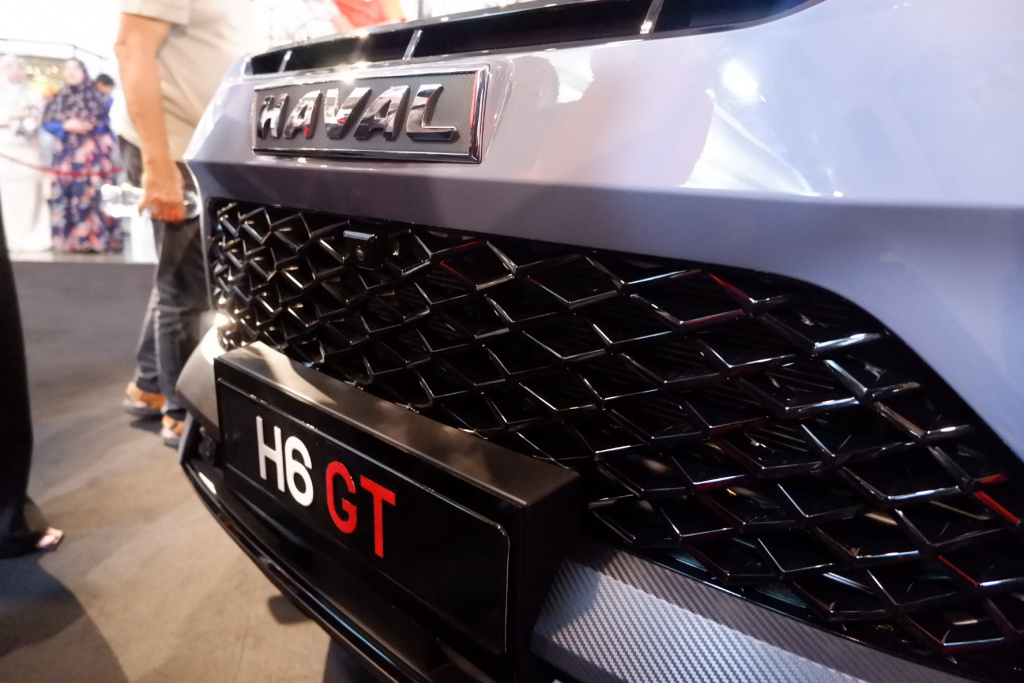 The sleek design of the dashboard provides a luxury feel along with its 10.3-inch infotainment touch display that comes with Android Auto and Apple CarPlay, a wireless charging hub and not forgetting a speaker range of 8.1 with DTS sound.
All in all, the H6 GT provides a comfortable but premium experience.
Sporty and Safe
For GWM, safety is their utmost priority for their customers, thus anyone owning the H6 GT is rest assured with the 5-star ANCAP rating for peace of mind coupled with an intelligent suite of safety features.
Being sporty does not mean sacrificing safety as the HAVAL H6 GT includes both active and passive safety features as standard.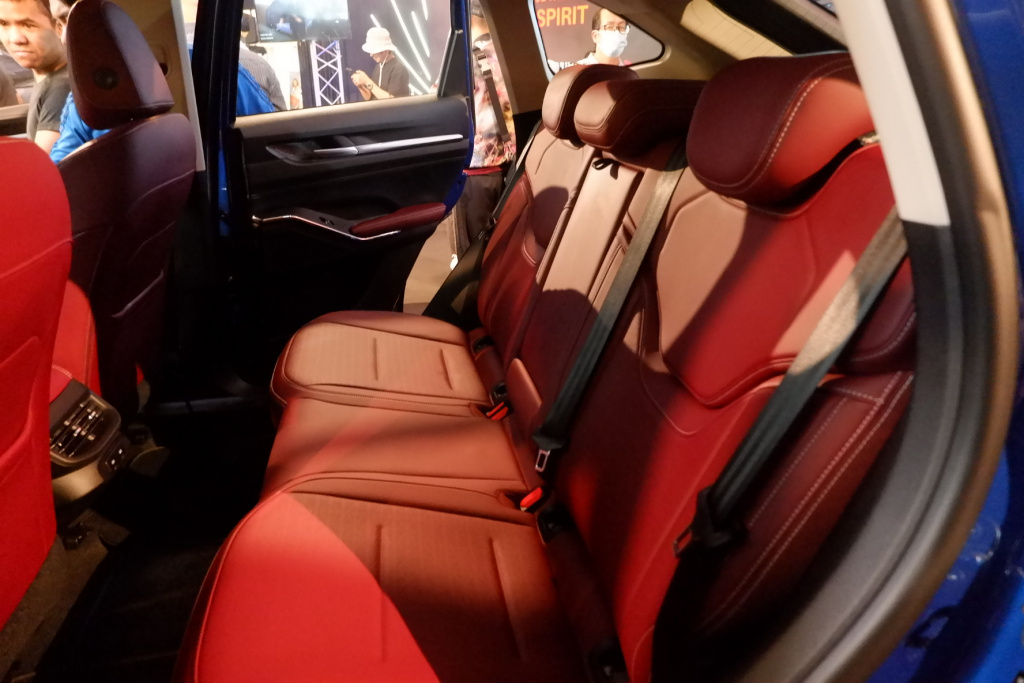 This includes L2 autonomous driving, automated reverse assist, automated emergency brake, 8 (6+2) omni-direction SRS airbags, automated parking assist and 360 camera with 3D surround view.
Berjaya's Managing Director, Pengiran Irwan AB Rahaman Pengiran Haji Salleh Ab Rahaman in his welcoming remarks said that HAVAL is the first Chinese SUV brand to join the five-million-sales club and with its products exported to more than 60 countries, making it the third global professional SUV brand amongst other well-known SUVs.
"The GWM HAVAL H6 GT will be a strong contender in this segment of the SUV market. With its combination of style, performance, and versatility, it truly stands out from the crowd. We are confident that this new model will be popular among local drivers and will be the go-to choice for those who want a car that can keep up with their active lifestyle," said the Managing Director.
The Haval H6 GT combines Haval's undeniably impressive value-for-money proposition with a set of sleek new looks and some added equipment for the Brunei market.
Individuals who are interested in the GWM HAVAL H6 GT can have a look at the SUV which is available for viewing at The Mall, Gadong from 15th to 19th February from 10:00 AM to 10:00 PM.
For more information about the GWM HAVAL H6 GT, please contact Berjaya Sdn Bhd at (673) 886 0380 or visit the website at www.gwmbrunei.com.
THE BRUNEIAN | BANDAR SERI BEGAWAN