Thinking of buying a new car? NBT Brunei, the sole distributor of Toyota vehicles in the sultanate is having a roadshow at Temburong until 19 February at the "Ke Temburong Bisai" event held at the Kedai Rakyat Jati building.
Throughout the three-day event, customers will be able to enjoy the wonderful display of the latest Toyota models showcased at the roadshow which includes the Toyota Rush, Cross, Raize and public appearance of the latest Toyota Vios and Cross Hybrid.
The event aims to create awareness, particularly on the wide range of Toyota models available and its latest promotion.
The star of the roadshow is the recently launched Toyota Vios. The all-new Vios exudes an elegant and bold presence – a sure-fire to stand out on the road.
The latest Vios highlights a redesigned and re-engineered with improved performance and accentuated appeal.
Moreover, the new generation Vios is also bigger and wider as it is based on similar underpinnings of the all-new DNGA platform, giving the sedan a fresh set of cosmetic and feature upgrades.
Toyota further takes its design satisfaction up a notch with its sleek and modern interiors giving the car a premium feel.
The sedan also offers comfortable space with adjustable seats that provide ample legroom.
The compact sedan comes equipped with a wide range of safety features which includes six SRS Airbags, an ISO-Fix Child Restraint System, a 3-Point Seat Belt for Rear Seats, Vehicle Stability Control (VSC), Hill-start Assist Control (HAC), Anti-Lock Braking System (ABS) and many more.
For those looking for a fun-to-drive compact SUV, the Toyota Raize is the latest cool compact SUV from the Japanese brand that provides utility and fun for everyday use and for leisure activities.
The compact SUV delivers a fresh and dynamic appeal to younger professionals seeking style, practicality and also value for money.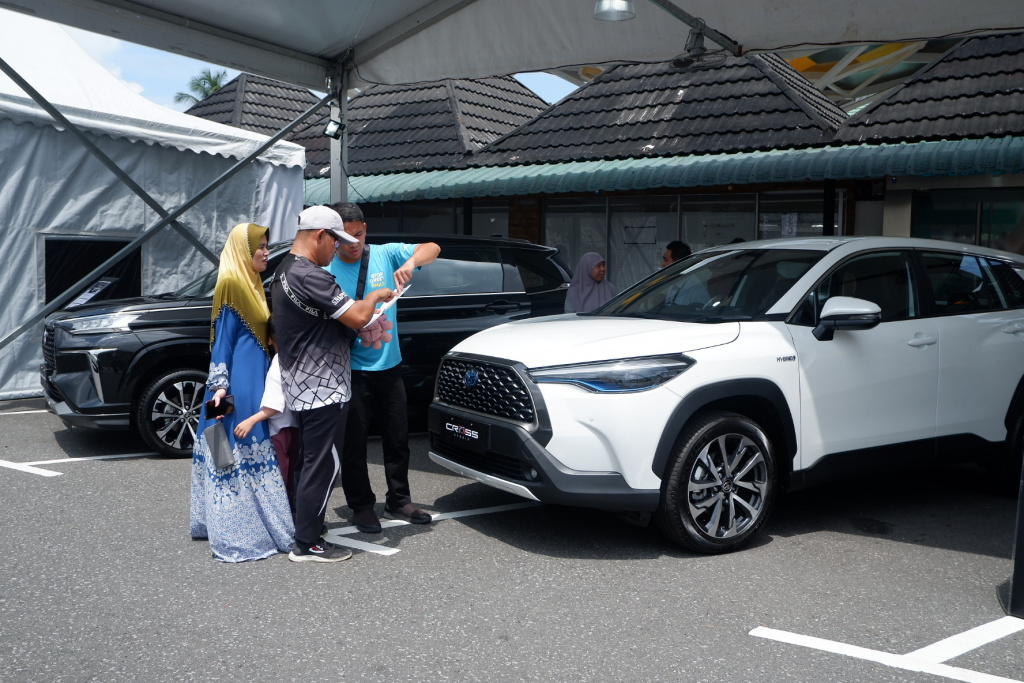 The roadshow is open to the public where they can make further inquiries and will also provide financial consultation during the roadshow.
Moreover, customers who participate in the test drive during the roadshow period are also entitled to a free food voucher.
Whether you are seeking your first car or a seven-seater that can fit your family comfortably, the NBT roadshow offers customers the opportunity for a one-on-one session with the NBT sales consultant and a specialist to get to know the brand much better.
For more information, you can follow Toyota Brunei on Instagram or Facebook @toyotabrunei n for the latest updates.
THE BRUNEIAN | TEMBURONG