Airbus, with the support of Hornbill Skyways and HAS International, has deployed an H175 for its maiden flight demonstration tour in East Malaysia and Brunei. The week-long campaign which started on 20 February will see the super medium twin-engine aircraft cover more than 2,200 km across Borneo.
Beginning from Miri, the H175 demo will make another two stops in Brunei Darussalam and Kota Kinabalu before returning to Miri, showcasing in real-time its excellent performance, high speed, smooth flight qualities and cabin comfort.
On each leg, invited guests will tour the helicopter, which features a comfortable layout of 16 seats in an offshore transport configuration. Airbus representatives will also conduct product briefings on the H175 and guests will enjoy a demonstration flight.
The H175 is a proven multipurpose helicopter, combining advanced avionics and a reliable platform for rugged multi-mission capabilities for an offshore crew change, law enforcement, search-and-rescue, emergency medical services, as well as private and business aviation.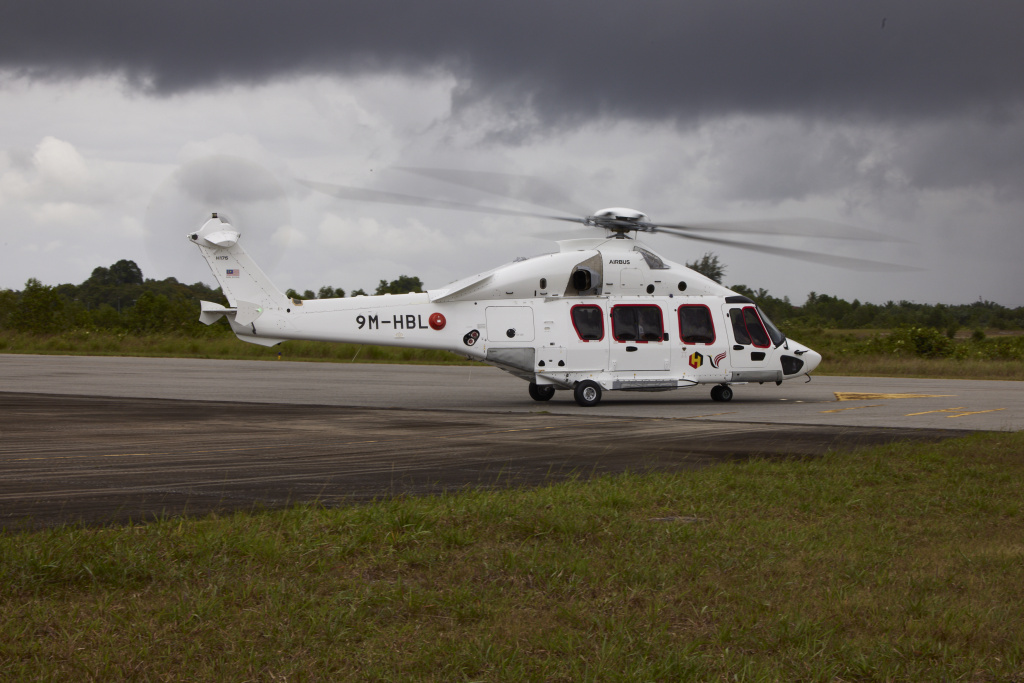 Developed to answer the energy industry needs, the H175 provides outstanding performance, unmatched cost efficiency and the ability to comfortably transport 16 passengers at a fast cruise speed of 155 kts.
The H175 is equipped with Helionix, Airbus integrated suite of advanced avionics and four-axis autopilot, which offers enhanced situational awareness and improved operational safety by helping to reduce pilot workload.
The aircraft also provides fully automatic oil platform approaches, thanks to the Rig'N Fly mode.
THE BRUNEIAN | BANDAR SERI BEGAWAN