From premium silk to matte finish, long to square shawl and comes in a variety of colours, the brainchild of Dk Naiemi, Sisters of Scarfs was born out of the desire to design a functional and fashionable collection of hijab suitable for every occasion.
Launched in 2019, its founder established the homegrown business after spotting a gap in the market and began creating timeless hijabs made using high-quality materials that focus on comfort, durability and breathability.
The 23-year-old discovered her growing desire and passion to mix entrepreneurship and fashion during her university years in Malaysia when she had a chance to explore the flourishing modest fashion scene in Kuala Lumpur.
"During my first year studying architecture abroad, I would try on different shawls in different materials and styles. I would always go to local fabric stores to explore the variety of fabrics and also gain knowledge and stories from the owner of the fabric stores themselves," she shared.
For the young entrepreneur, the struggle was to find the right hijab to suit her face shape.
From experimenting with hijab styles to finding the right materials, the business owner would spend most of her days learning all she knows about creating the perfect headscarf through fabric stores and the modest wear scene in Malaysia.

"I have learned to differentiate each shawl and its fabrics, as well as the tips and tricks in order to make the scarf easy to 'shape'. Not only that, I have also learned that some measurements don't suit me. All in all, I have spent almost a year searching for the perfect material to create the perfect hijab," she shared.
Dk Naiemi has always had an entrepreneurial and creative spirit.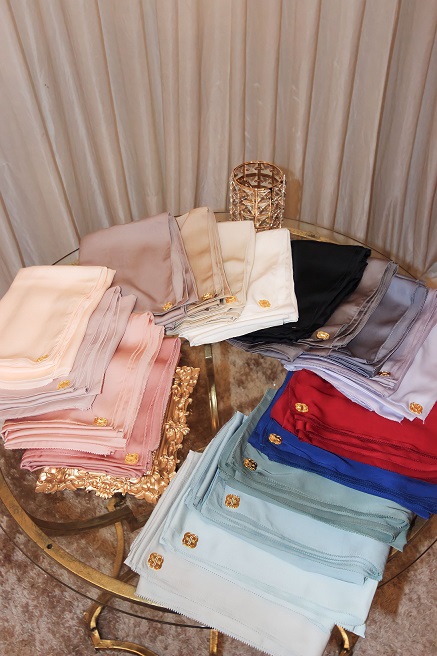 Unexpectedly, her big push towards creating her own hijab business came when she was helping out her father with his business with her photography and designing skills.
"With the experience, I have in helping with my father's business, it motivated me to create my own business. My father has always taught me to prioritise customer service and product quality," she said.
After working with the family's business, Dk Naiemi decided to explore her path of entrepreneurship and open her own brand of hijab.
"Another reason that inspired me to open a hijab business is that it was difficult for me to find affordable, unique, yet great quality scarves in Brunei. This really pushed me to create a scarf with different fabrics that are also suitable for Brunei's weather," she further added.
The 23-year-old had no prior experience with creating her own hijab brand but with the help of friends and family, she decided to take the leap of faith.
"Alhamdulillah, as the business started to take off, I also have a team of people whom I call my 'SOS team', which consists of my sister, Nayli and my great friends Farihah and Badriatun Harris who have helped me throughout the journey," she shared.
While others followed the market demand for printed shawls and scarves, Sisters of Scarves chose to focus on more colour options and materials.
The lifestyle brand takes the hassle out of hijab with its easy-to-wear and timeless collections, allowing the customers to be fashionable and comfortable at the same time.
Sisters of Scarfs introduced its very own first collection in 2020, the Rêveuse Collection, which Dk Naiemi believes best represents the lifestyle brand.
According to Dk Naimi, the Rêveuse Collection features soft and silky matte satin hijabs that come in more than 20 elegant colours to choose from, including the popular 'Le Blanc', 'Arabian Sand' and many more.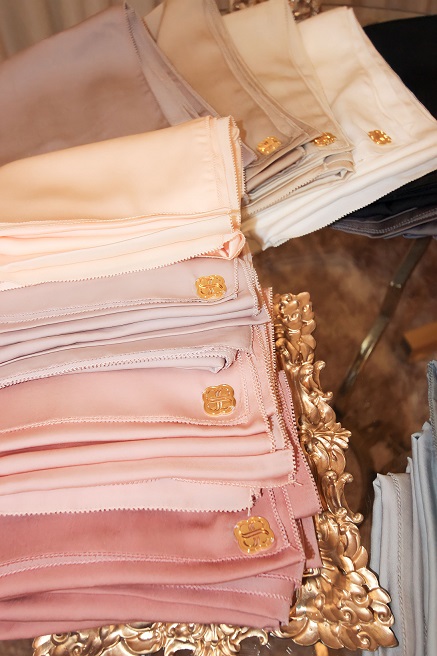 "My favourite piece is still the 'Croissant' and 'Emia Oud' from our Rêveuse Collection," Dk Naiemi shared.
"We created each SOS scarf as a timeless piece so that our customers will be excited to put it on and feel comfortable yet trendy and confident. Each collection has its own piece and we promoted each collection with a different story," the youthpreneur shared.
"Our aim is to provide the best quality of fabrics for headscarves and ensure our customers get the best experiences with every purchase of our product via our luxurious packaging," she added.
"Our main focus is also to inspire and empower the ladies who want to dress modestly, yet très chic! Our SOS scarves designs are the perfect balance between style and comfort," she continued.
Sisters of Scarfs' latest line is the Tres Chic Collection which features premium Arabic chiffon – a light and buttery soft fabric that is effortlessly styled and features their signature 'curve-end' design.
Today, the business not only focuses on offering hijab but also expanded its products to contemporary abayas in various colors in their Abaïa Collection.
Since the homegrown brand was established, it has released a total of six collections altogether which includes the Rêveuse Collection, the Reconfort Collection, the Elite Collection, the Reasheer Collection, and many more.
For budding entrepreneurs, constant innovation, improvement and customer relationships have been Sisters of Scarfs key to success.
"Our main focus is on providing excellent customer service and also to treat our customers like sisters. That is why me and my sisters decided to call the business, 'Sisters of Scarfs'," she shared.
Another strategy the youths used to boost their market was to promote their products on social media, especially on Instagram.
For the founder, she also enjoys the behind-the-scenes role of the business which includes being the photographer as well as videographer behind the company's social media content.
She would photograph her friends and family wearing the latest Sisters of Scarfs collections and post them on social media channels.
Moreover, the modest wear business also launched its website, https://www.sistersofscarfs.com which is expected to make it easier for customers to browse and order their products.
The young entrepreneurs shared that every business presents its own challenges; something that they are currently still learning.
At the beginning of their journey, the founders shared that, as a new business, they found it difficult to expose and promote their brand.
For the first few months, the entrepreneurs said they worked tirelessly for days in order to get the business off the ground.
"That is why we have finally joined Riuh Raya 2023, and that was our first-ever pop-up event. It did give us a lot of exposure," she shared.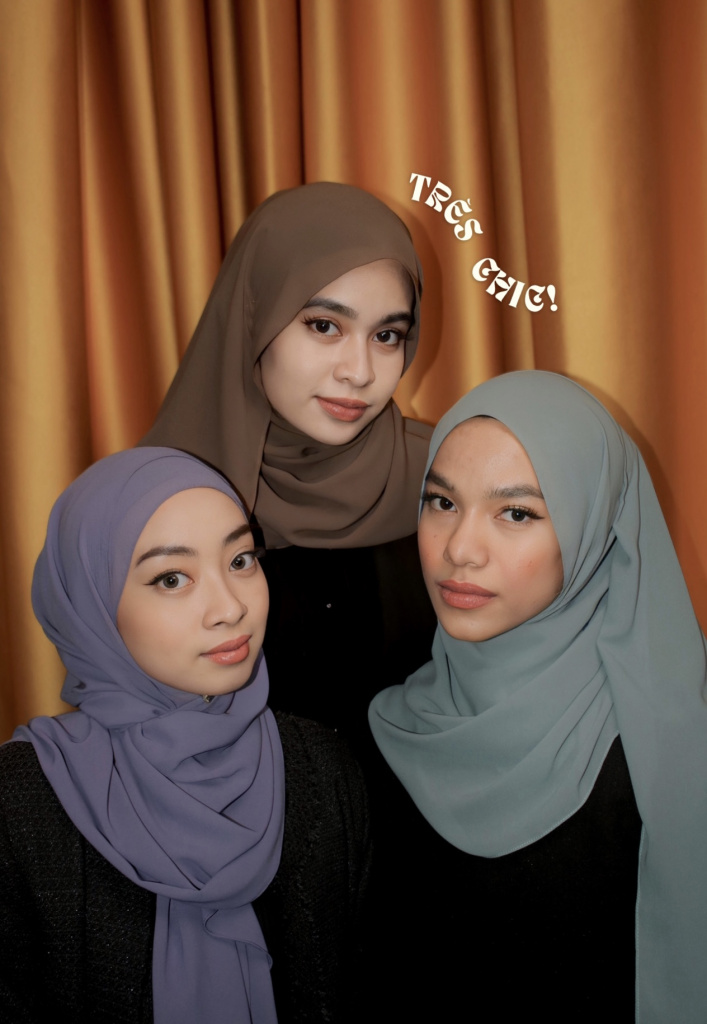 "Alhamdulillah, we would like to thank the Starbugs event management and also DRS Decoration for being willing to decorate our last-minute custom-design booth, which we believed helped attract more customers," she explained.
"At first we were apprehensive about joining. But with us joining, we had fun and saw a significant change in our social media platform (more followers and online orders). Most of them would even come back for seconds. We would definitely join more pop-up events soon in the near future," she added.
Their effort has been a success after gaining more than 2,600 followers on Instagram in a few months.
Looking back on the youthpreneur's journey, the moment that helped the business move forward involved a lot of support from her family, friends and loyal customers.
Aspiring to establish the Sisters of Scarfs in the local fashion scene, Dk Naiemi looks forward to the challenges that come ahead, with a desire to grow the brand both locally and internationally.
Furthermore, in the near future, she also expressed plans to expand the Sisters of Scarfs collections.
THE BRUNEIAN | BANDAR SERI BEGAWAN