The Embassy of the United States of America recently hosted a soiree to celebrate the 247th Independence Day of the United States, gathering hundreds of guests in a merriment atmosphere.
Held at the residence of US Ambassador Caryn McClelland, the sports-themed festivity was attended by Minister of Culture, Youth and Sports Yang Berhormat Dato Seri Setia Hj Nazmi Hj Mohamad as well as government officials, business executives, civil society leaders and invited guests.
This year's celebration, the embassy featured special guests, former US Women's National Soccer Team players Lorrie Fair and Amy Griffin with guests wearing sports jerseys of their favourite teams.
In her welcoming remarks, Ambassador McClelland announced the US Embassy's Sports Envoy Programme, facilitated by Fair and Griffin.
During their stay in the sultanate, the sports envoy conducted motivational talks, coaching clinics and training sessions focusing on gender equality, empowering youth and promoting sports development.
"These women are former professional soccer players who have pretty much done everything you can in the sport, including winning separate FIFA World Cups as members of the United States Women's National Team," she said.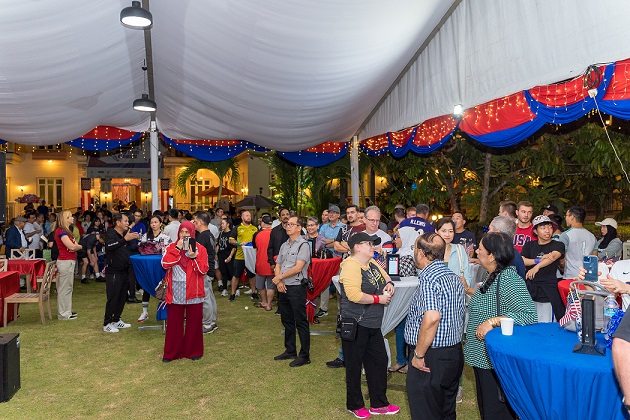 She added: "They are here to promote gender equality, social inclusion, youth empowerment and sports development through a series of activities such as motivational talks, coaching clinics and training sessions for female athletes and athletes from Special Olympics Brunei Darussalam."
The ambassador also noted that sports teach us the value of discipline, hard work and perseverance on a personal level.
"On a global level, however, sports can break barriers, connect people and inspire us towards peace and mutual understanding," said the ambassador.
Furthermore, the former FIFA Women's World Cup champions visited schools and meet local youth athletes to promote gender equity in sports and encourage stronger female representation in soccer, among other sports.
Ambassador McClelland exchanged jerseys with YB Dato Seri Setia Hj Nazmi from the US and Brunei national soccer teams. The minister also received a soccer ball signed by the sports envoys Fair and Griffin.
Guests at the reception were entertained by music performances from Elisha Tiga band along with local singers who are US exchange programme alumni Aisyah Zulkarnain and Basil Ali.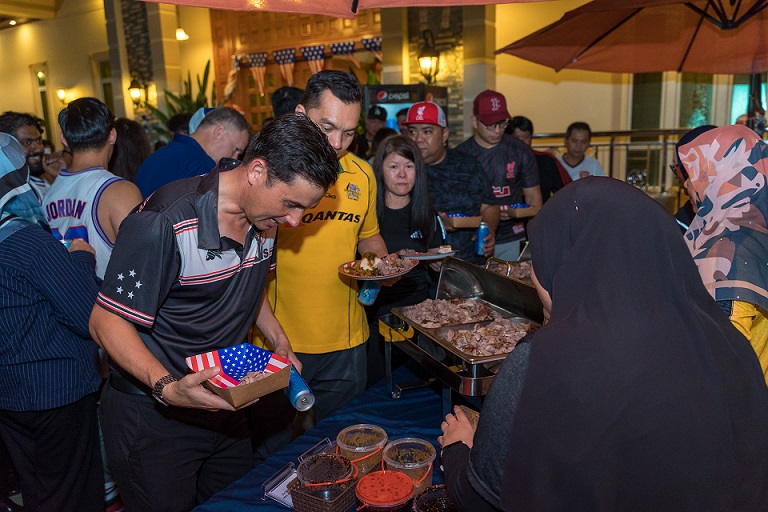 THE BRUNEIAN | BANDAR SERI BEGAWAN