The tenth instalment of the Crown Prince CIPTA Award recently awarded 12 contestants for projects created under the theme 'Innovations for Sustainable Development Goals (SDGs)'.
His Royal Highness Prince Haji Al-Muhtadee Billah ibni His Majesty Sultan Haji Hassanal Bolkiah Mu'izzaddin Waddaulah, the Crown Prince and Senior Minister at the Prime Minister's Office, the Pro-Chancellor of Universiti Teknologi Brunei (UTB) and Patron of The Crown Prince Creative, Innovative Product and Technological Advancement (CIPTA) Award, consented to grace the Crown Prince CIPTA Award 2023 Ceremony held at the Plenary Hall, International Convention Centre, Berakas.
CIPTA is an acronym for 'Creative, Innovative Product and Technological Advancement' and the objectives of this competition are to inspire the youth and public to develop creative products, processes, or technology for national aspirations and to encourage inventions and innovations.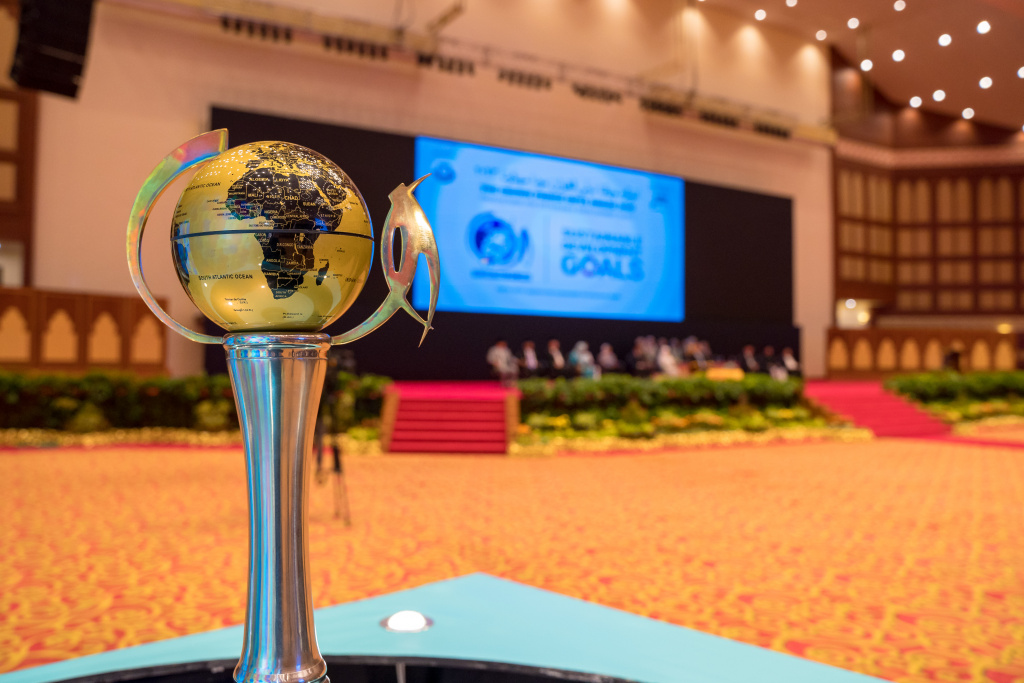 The CIPTA 2023 Competition invites visionary innovators within the nation and other ASEAN countries to unleash their creativity and invite and innovate products that revolve around the 17 elements of SDGs and provide solutions to respond to challenges the world is facing while ensuring inclusiveness among the global society.
The prestigious competition aims to recognise and award creative talents and encourage research and development as well as promote manufacturing processes and technological product development.
Not only that, but the outcome will embed the culture of science, engineering and technology to the youth and public in Brunei Darussalam and foster collaborative linkages within Brunei Darussalam and ASEAN region.
The biennial competition, which was inaugurated in 2005, was organised by Universiti Teknologi Brunei (UTB) with Brunei LNG Sendirian Berhad as partner and sponsor.
In her welcoming remarks, Vice-Chancellor Datin Paduka Professor Dr. Dayang Hajah Zohrah Hj Sulaiman shared that UTB, in its capacity as one of the institutions of higher education in the country, accepts its responsibility to consistently support research and development as a channel to promote innovation and creativity within and outside the country.
"The theme this year is 'Innovations for Sustainable Development Goals' and the global community has greatly benefited from the rapid growth of innovation and technological invention," said the vice-chancellor.
She added that the Crown Prince CIPTA Award is able to generate innovation and at the same time acts as an incentive to improve the quality of life of the technology-savvy community as well as produce creative and innovative talent, skilled in the field of science and technology for a prosperous and sustainable economy.
A total of 68 submissions were received including seven from ASEAN countries.
After the first evaluation, 48 entries were accepted which were evaluated by the CIPTA 2023 Technical Committee, in terms of originality and eligibility based on the category entered. After the withdrawal and disqualification of some participants, a total of 38 participants participated in the final competition.
There are three main categories in CIPTA 2023 namely; 'Local Categories', 'Smart Junior Competition' and 'ASEAN Categories'.
The Local Categories comprised three areas namely 'Creating New Product, Process or Technology', 'Modifying Existing Product, Process or Technology' and 'Creating New or Modifying Existing Product, Process or Technology by Young Inventors'.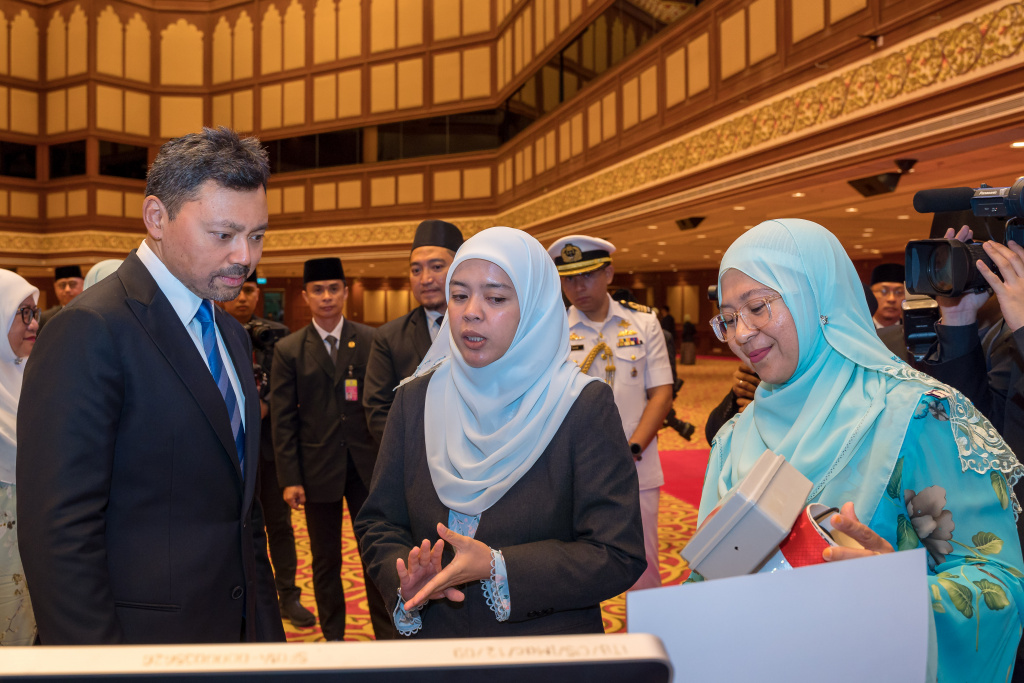 Moreover, the Smart Junior Competition is for Bruneian school students from lower secondary schools, whereas the ASEAN categories comprised two categories; New Invention & Innovation Category and ASEAN Young Inventor Category.
Overall, category one had a total of 10 entries, category two had 31 entries, category 3 had nine and the smart junior competition received 11.
Additionally, Category 2, which is modifying existing products, processes or technologies, is where large participation was received compared to other categories.
This year, there were three international and five local judges from institutions and industries from various fields of expertise have been specially invited to judge the competition.
Furthermore, the competing projects are SDG 4 Quality Education, SDG 6 Clean Water and Sanitation, SDG 7 Affordable and Clean Energy, SDG 9 Industry, Innovation and Infrastructure, SDG 11 Sustainable Cities and Communities and SDG 13 Climate Action.
In order to win the Crown Prince CIPTA Award 2023, the submitted project must stand out, compared to other projects, and have excellent quality. The project must also achieve an overall score of at least 90%.
Although there are some projects that participate in this competition that have high quality, these projects did not meet the standards that have been set and do not reach an average score of 90% or above.
With this, the panel of judges has agreed in deciding that there is no winner for the Crown Prince CIPTA Award 2023.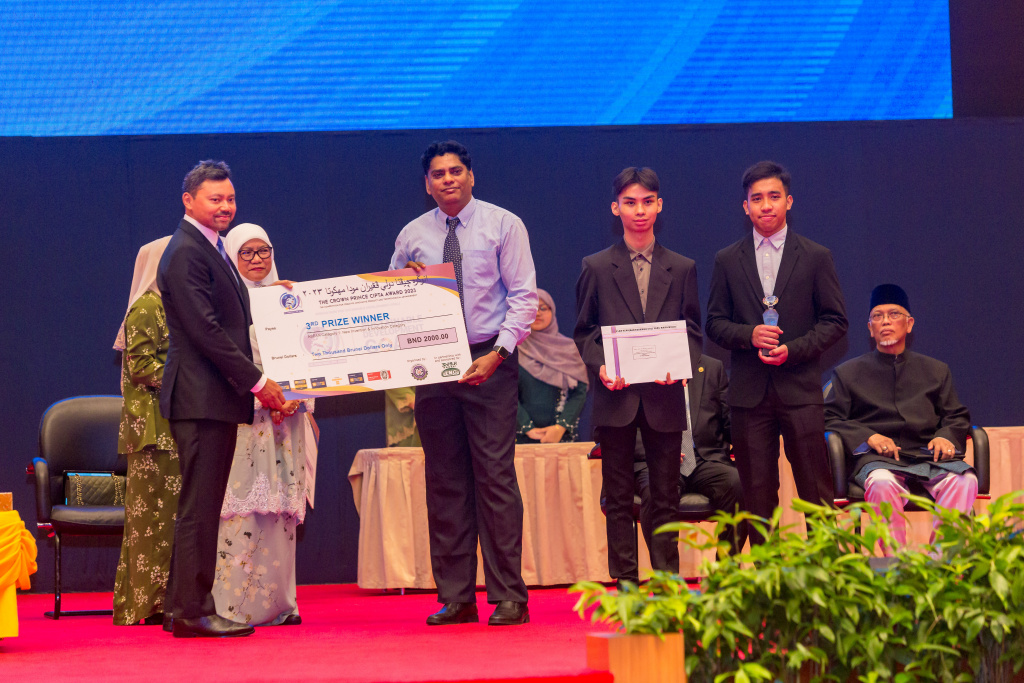 As for category two, placing second with an overall score of 76 percent was won by the project 'A Sustainable And Immersive Experience Of Simulation Training Platform In Agriculture Using Extended Reality (XR) Technology' created by Dayang Sarinah Ziziumiza and Dayang Nursheila Ziziumiza, from Rumine Corporation.
In the smart junior competition, placing third with a score of 70% was won by Project 'Mamoru: Accident Prevention Motorcycle Helmet'. The members of this project are Awang Muhammad Iman Danial Haji Awang and Awang Danial Batrish Moksin Abdullah, together with their supervising teacher Pg Abdul Raub Pg Haji Ghani, from Rimba Secondary School.
The ASEAN New Invention and Innovation category saw a third-place winner with a score of 74% won by the Microbubble Generator for Aquaculture Aeration and Mixing project, created by Assoc. Prof. Poo Balan A/L Ganesan, Goo Wei Hong and Professor Ramesh Singh A/L Kuldip Singh, from Universiti Malaya, Malaysia.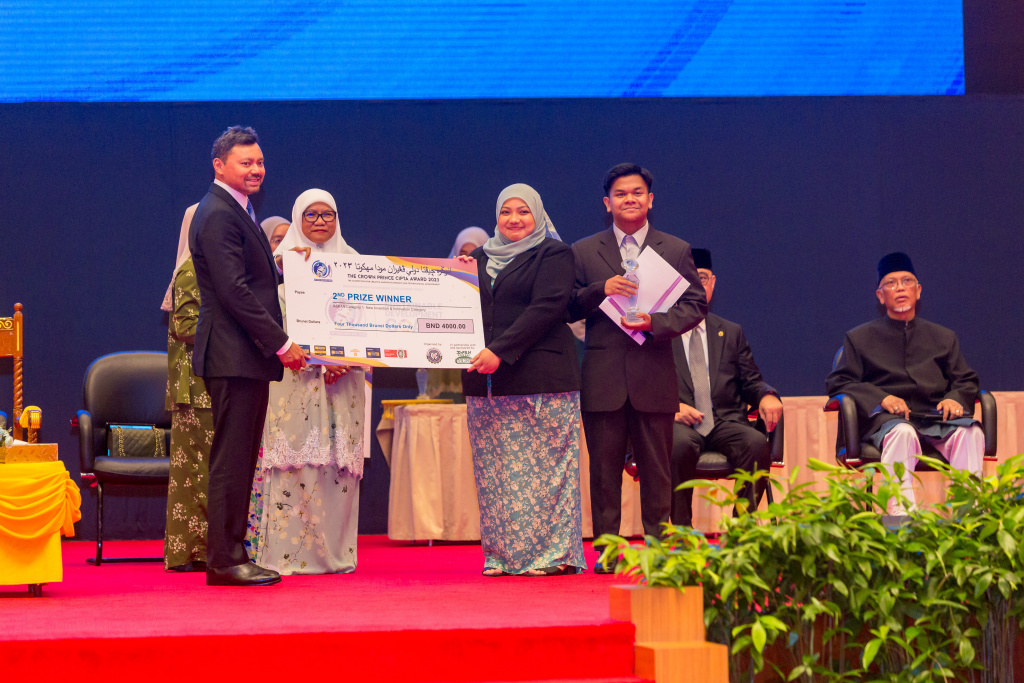 Second place in the same category was won with an overall score of 77 percent by the project 'BacColl: A Solution for Halal Collagen in Industries' created by Dr. AzuraAmid and Faqihah Salleh, from International Islamic University Malaysia, Malaysia.
Lastly in the ASEAN Young Inventor Category, in third place with 70% the project, TE-ALUM, created by Nur Insyirah Saidi, Muhammad Syafiq Haikal Shary Azhan and Batrisyia Balqis Angullia Ahmad Zahir, together with their supervisor teacher Salmi Abdullah, from Sekolah Menengah Kebangsaan Tengku Lela Segara, Terengganu, Malaysia.
In conjunction with the CIPTA 2023, a seminar series will take place at Lecture Theater 2, UTB on 9, 10 and 12 June 2023 that includes the CIPTA 2023 Executive Seminar with the theme 'Innovations for Sustainable Development Goals', as well as presentations by winners with the theme of 'Spreading the Winning Vibes' and a Pave Way Forward with Stakeholders CIPTA 2023 Forum.
THE BRUNEIAN | BANDAR SERI BEGAWAN