A passion for fashion encourages youthpreneur Nurul Afina Shafie to start her own label NAFINA.CO which defines elegance with a touch of minimalism.
NAFINA.CO aims to provide more varieties to the local fashion market, offering a range of high-quality women's clothing collections with designs and styles influenced by simple and timeless silhouettes with neutral-toned palettes.
The passion project was greatly inspired by her own lifestyle.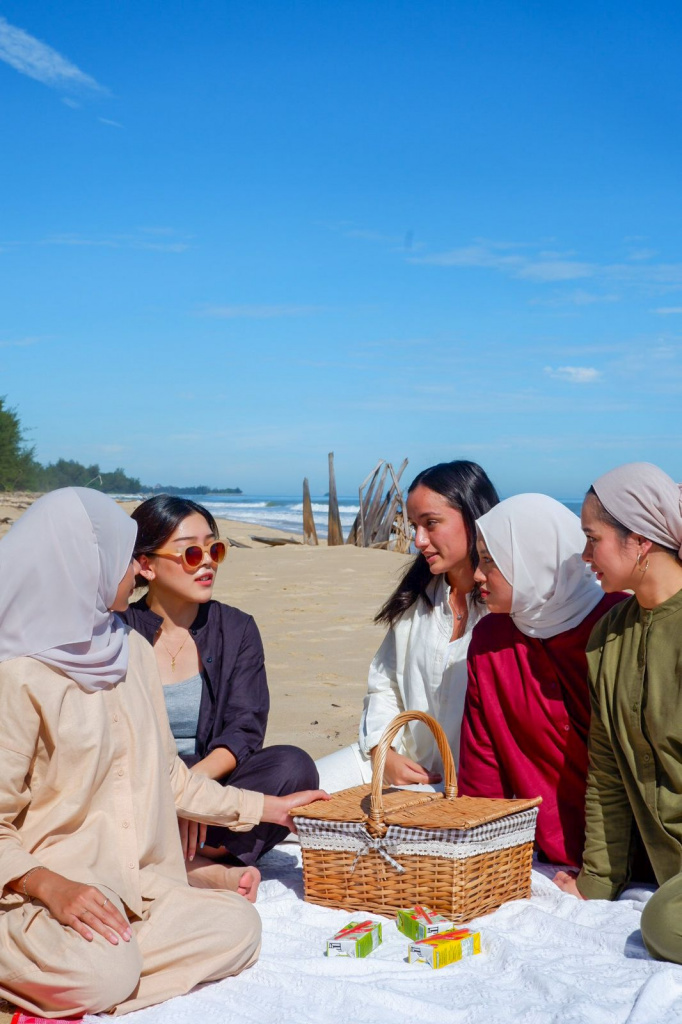 "I have always loved dressing up and experimenting with different looks and used social media to express my interest in fashion by sharing my outfits and looks," said the 28-year-old.
From there, she was approached by a local brand to be a part-time model which eventually boost her audience, exposing her to other local fashion brands.
With this experience and success stories from others, she too wanted to start something and create something on her own.
Nurul Afina started working on her idea in November 2021 before debuting in December.
The brand name 'NAFINA.CO' originated from the full-time entrepreneur's personal Instagram handle '@n.afina'.
"I wanted the name of my brand to be something personal, hence NAFINA.CO of which 'co' means collections and hence my collections," said Nurul Afina.
Furthermore, her brand bears the slogan, 'Timeless Elegance' whose theme colour comprised bold orange, symbolising positivity, strength, courage and warmth.
The first collection was the Arima Set, which was a best-seller. To date, NAFINA.CO has introduced seven collections including Amaya Shawl, Amelyn Set, Akar Kebaya, Mai Set, Aura and Asami.
The 28-year-old added that her products are carefully crafted by highly-skilled tailors which are evident in the quality of the design and structure, portraying a luxurious look.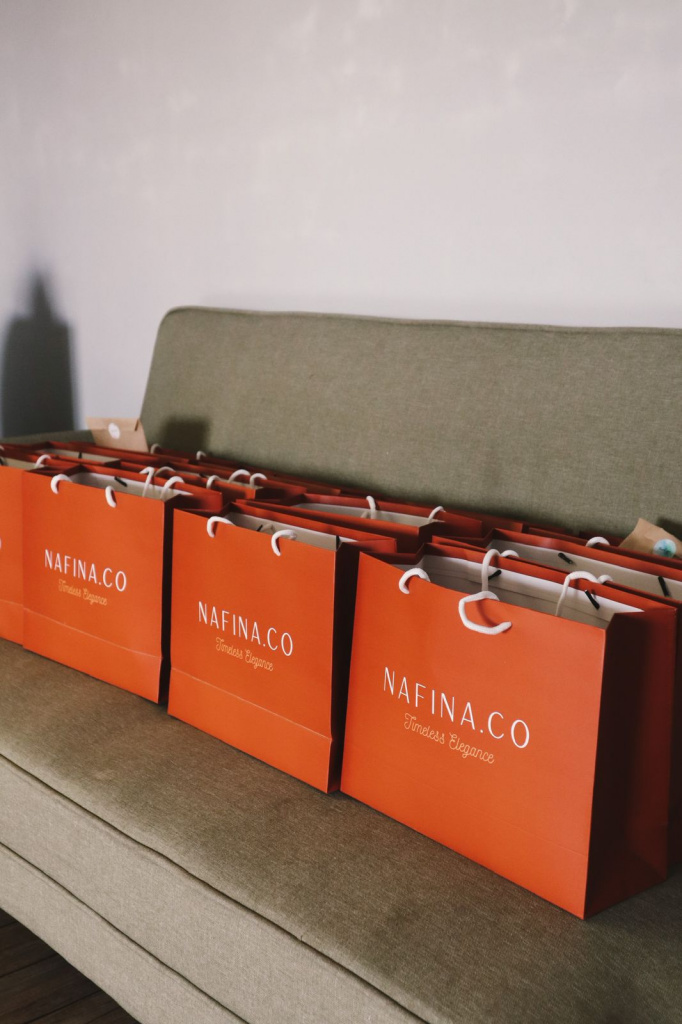 One of NAFINA.CO's signature design is an oversized fit that gives a relaxed-yet-polished attire. All of these features combine to create essential-based clothing that can be worn repeatedly and in the next few years, said the entrepreneur.
Other than that, most of NAFINA.CO's collection comes in sets, aimed for the convenience of mix and match.
Nurul Afina curates her own designs where she gains ideas and inspiration from online resources such as Pinterest and TikTok, among others.
NAFINA.CO targets young and middle-aged women who seek fashion needs for everyday comfort wear. She aimed to be the brand that people would choose when they think of fashion.
The price range of the clothing items is between $30 and $70, taking into account fabric cost, production, shipping and packaging.
Since its debut, NAFINA.CO received a positive response from the local market and sold about 400 products, thanks to effective marketing on best-selling items, and limited edition collections for special occasions, especially Eid.
Despite her lack of knowledge in running a business, Nurul Afina has built her own network and took part in the second cohort of "Academy for Women" hosted by DARe and US Embassy, which helped her gain useful insights to manage and run a business.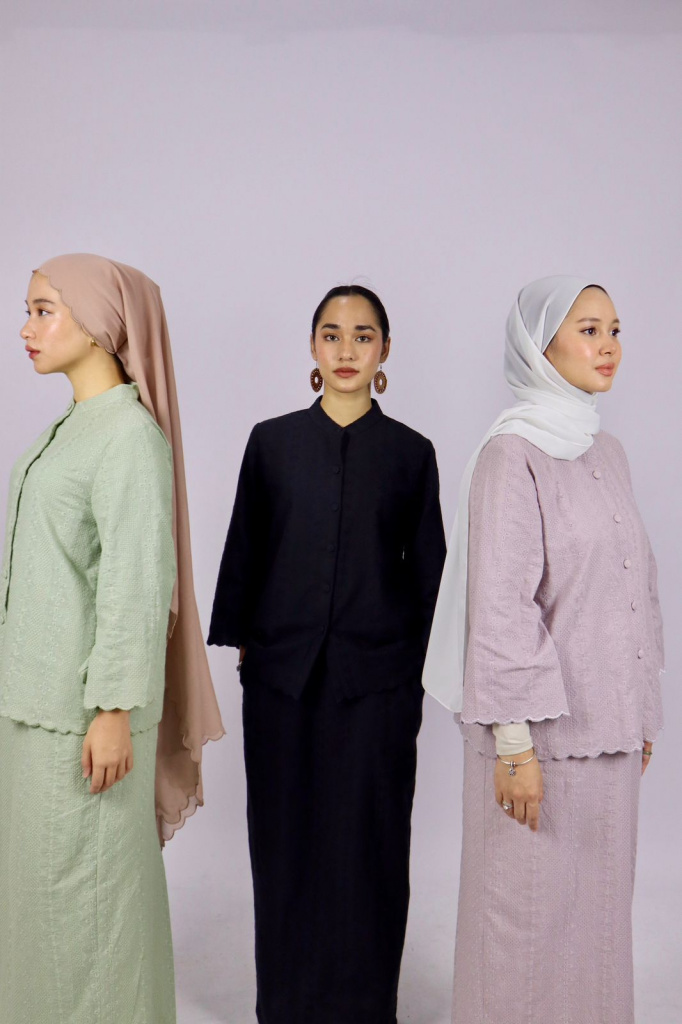 Her journey as an entrepreneur is not an easy ride as self-doubt was her biggest challenge. Not only that but the lack of support from her family is also a contributing factor as they find that being an entrepreneur will be financially challenging and not secure in the long run.
"Nevertheless, overtime, I learned how to push aside the negativity and become more confident in doing my business," said the youth.
Moreover, NAFINA.CO plans to diversify and venture into other markets by adding varieties of products that cater to other groups of consumers such as kids' clothing, maternity clothing, men's wear, and bridal wear as well as other services such as product alterations and style consultations.
In addition, the business will be introducing its products to the neighboring countries such as Singapore, Malaysia and Indonesia by liaising with shipping companies and overseas business agents to help distribute NAFINA.CO's products.
NAFINA.CO's long-term goal will build its brick-and-mortar for consumers to easily view and try on the products.
Nurul Afina is happy to see how far the brand has come and is excited for it to continue to grow for the better.
Support this fashion business by heading over to their Instagram @nafina.co and seeing all the collections that they have created so far.
THE BRUNEIAN | BANDAR SERI BEGAWAN