Thinking of buying a new car? NBT Brunei, the sole distributor of Toyota vehicles in the sultanate is having a roadshow until 18 June at the 27th Consumer Fair at International Convention Centre (ICC).
Throughout the five-day event, customers will be able to enjoy the wonderful display of the latest Toyota models showcased at the roadshow which includes the Toyota Innova, Wigo, Vios, Veloz and more.
The event aims to create awareness, particularly of the wide range of Toyota models available and its latest promotion.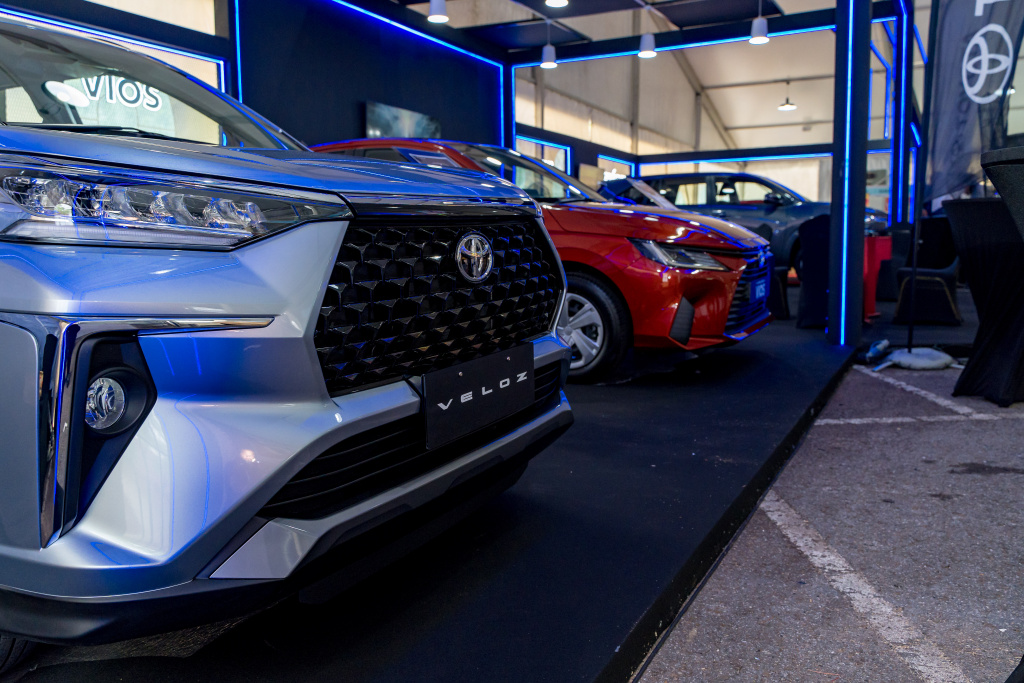 For those looking for the perfect family MPV, the all-new Toyota Innova is the ideal car from the Japanese brand that provides utility and fun for everyday use and for leisure activities.
The eight-seater exudes a blend of athleticism and dynamism from every side with its sculpted framework and bold characters.
Moreover, the MPV features a more powerful yet refined exterior, high quality and comfortable interior with advanced functions.
The Innova offers a great mix of comfort and convenience to suit your every need, boasting a lush cabin with minimal clutter and high-quality materials everywhere you touch.
The overall impression is that the Innova satisfies both its style and everyday practicality. It is comfortable, versatile and perfect for a large family.
One of the highlighted cars is the stylish Toyota Vios.
The sedan delivers a fresh and dynamic appeal to customers seeking style, practicality and also value for money.
The Vios highlights a redesigned and re-engineered engine with improved performance and accentuated appeal.
Moreover, the new generation Vios is also bigger and wider as it is based on similar underpinnings of the all-new DNGA platform, giving the sedan a fresh set of cosmetic and feature upgrades.
Toyota further takes its design satisfaction up a notch with its sleek and modern interiors giving the car a premium feel.
The sedan also offers comfortable space with adjustable seats that provide ample legroom.
Whether you are seeking your first car or an eight-seater that can fit your family comfortably, the Toyota roadshow offers customers the opportunity for a one-on-one session with the NBT sales consultant and a specialist to get to know the brand much better.
The roadshow will also be bringing together fun games and activities including the "Teka Tia" contest where visitors can guess the total price of the items inside the Innova.
For more information, you can follow Toyota Brunei on Instagram or Facebook @toyotabrunei n for the latest updates.
THE BRUNEIAN | BANDAR SERI BEGAWAN