Over 500 youths attended the recent 6th Edition of Youth Town Hall at The Prime Minister's Office co-organised by the Ministry of Culture, Youth and Sports and the Young Professionals Network (YPN) Brunei and supported by the Ministry of Education.
The Youth Town Hall Brunei is a platform set up in 2020, in conjunction with National Youth Day to inculcate a solution-driven, forward-thinking mindset and collaborative youth community who are passionate about contributing to our national development by providing youth the opportunity to interact with ministers and senior officials.
The 6th Edition themed, 'Developing an Inclusive and Dynamic Economy through Education' saw a dialogue with Minister of Education Yang Berhormat Datin Seri Setia Dr Hajah Romaizah Haji Md Salleh, moderated by Assistant Head Officer (Youth), Department of Youth and Sports, Ministry of Culture, Youth and Sports Dr Muhammad Nuriskandar Mohd Hasnan,
The session began with a discussion on the budget where Yang Berhormat Datin shared how the budget of the Ministry is allocated and distributed followed by how Brunei managed the challenges during the pandemic when schools had to be closed and how education had to continue online then.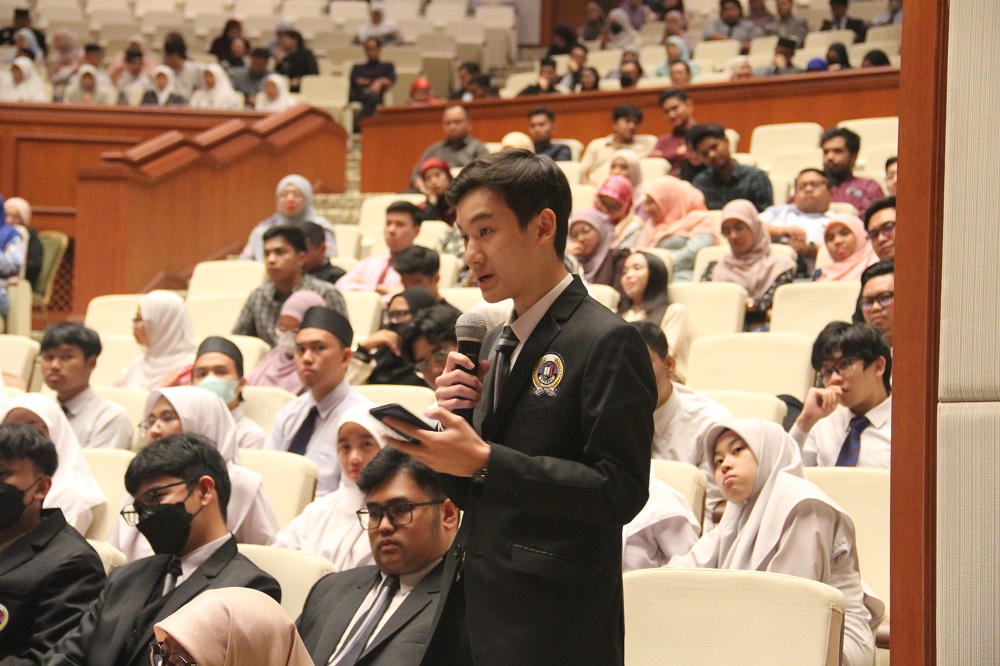 Yang Berhormat Datin also shared the importance of investing in education for the future of the nation.
In the exchanges with the participants, Yang Berhormat Datin shared about the gap to be addressed including social and emotional well-being development to prepare our youth for the future and developing multiple pathways as part of inclusivity including curriculum for special needs, technical education to respond to industry based demand for competency development and encouraging STEAM Education.
The session concluded with Yang Berhormat Minister advising youth on the significance of being globally competitive, challenging oneself to get outside the comfort zone, the importance of reading, being proactive to participate in youth associations and initiatives and having a want-to-know attitude among
others.
Project Lead for Youth Town Hall & Core Team, Young Professionals Network BN Mohammad Ashmeer Imtiaz Ahmad said that the theme of Developing an Inclusive and Dynamic Economy through Education was purposely made broad to cover two big pillars of Wawasan 2035- education and the economy and through the session.
"We saw dynamic exchanges between Yang Berhormat Datin with the participants covering issues such as budget, resources, priorities of the Ministry of Education and relevance of SPN, skills for competitiveness, and special needs education stream as part of inclusivity among others," he said.
Ashmeer added that such platforms enable our youth to engage in national development as part of our advocacy to develop a solution-driven generation that starts with understanding the intricacies and challenges to development – today in education.
THE BRUNEIAN | BANDAR SERI BEGAWAN