The Brunei Energy Industry Integrity Pact (BEIIP) recently welcomed 20 new companies onboard its network.
The pact which was established in 2017 is an agreement between energy companies in Brunei to uphold the highest standards of integrity principles and ethics in doing business.
A signing ceremony saw the participation of over 60 organisations at Tarindak D'Seni with Minister at the Prime Minister's Office and Second Minister of Defence Yang Berhormat Pehin Datu Lailaraja Major General (R) Dato Paduka Seri Haji Awang Halbi Haji Mohd Yussof as the guest of honour.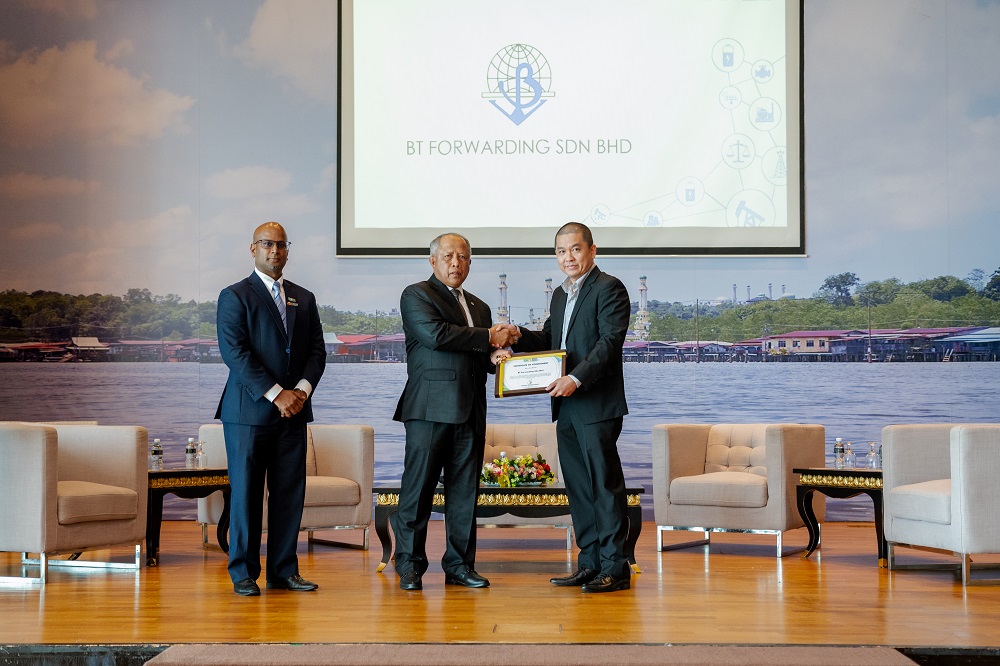 The new signatories are Aisha Automation, Aziz Latif Transport, BT Forwarding, Danamas Corporation, Exceltech Solutions, Fast Offshore Supply, Inchcape Shipping Services Holdings, Jasra Logistics, LiftCo, Mashhor Waste Management, Megalift, Miclyn Express Offshore, PACC Offshore Services Holdings, Shell Exploration and Production Brunei BV, Syarikat Razali Amat, TeamOne Environmental Technologies, Safeline, Comquest, ChampionX and Borr Eastern Peninsula.
In his speech, the minister praised Brunei Shell Petroleum's (BSP) continued efforts in bringing in new members into the initiative.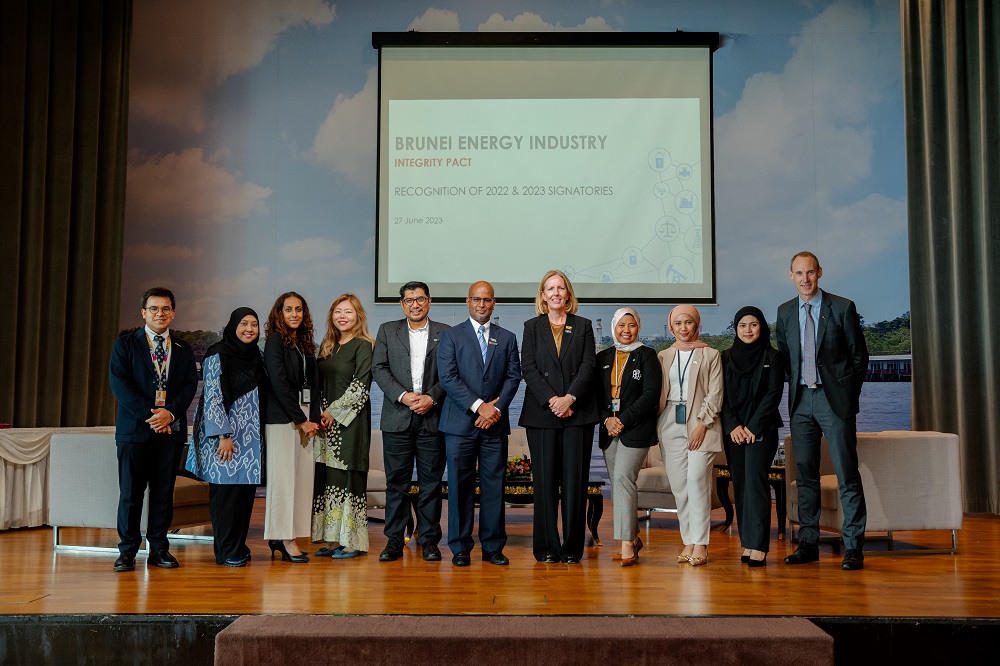 "I am pleased to see that the integrity initiative continues to grow and remain steadfast despite the unprecedented circumstances and challenges faced during the past COVID-19 pandemic," he said.
The minister noted that the pact started with 10 companies in 2017 and has grown to 88 signatories since the last BEIIP New Signatories Event in 2021.
"Today we are welcoming an additional 15 new signatories for 2022 and another five signatories for the 2023 pledge," said YB Pehin Haji Halbi. He further said that although it is not always about quantity, quality also serves as a valued virtue.
The companies that have pledged their commitments as signatories must continue to uphold the highest standards of integrity and serve as role models for others, especially for small and medium-sized enterprises (SMEs), added the minister.
YB Pehin Haji Halbi highlighted that the social consequences of bribery and corruption are devastating to any nation.

"The direct and indirect offer, payment, soliciting, and acceptance of bribes or facilitation payments in any form is unacceptable. Even turning a blind eye to suspicions of bribery and corruption can result in liability for organisations and for individuals," he said.
The minister also reiterated His Majesty the Sultan and Yang Di-Pertuan of Brunei Darussalam's titah in conjunction with the Welcoming of the New Year 2021, whereby His Majesty emphasised the importance of inculcating a strong work ethic with high standards of integrity whilst abiding by the law and regulations of the workplace.
"The collapse of moral issues and weak ethics in implementing the trust given in the execution of our work will lead to the cause of corruption, breach of trust, or misuse of power for one's personal gains. His Majesty further emphasized that if corruption and corrupt practices are fully eradicated, In Shaa Allah Gods' willing our country will continue to be blessed towards achieving progress, development, and prosperity," shared the minister.
The minister further touched on the sustainable and healthy development of local SMEs in the energy industry, a clean and transparent system is an essential element in contracting and procurement activities for goods and services.
"This has been emphasised through the implementation of a regulatory framework under the purview of the Department of Energy at the Prime Minister's Office known as the Directives on Local Business Development (DLBD) in Oil and Gas Industry introduced in 2011, which soon will be expanded to the Power Industry," he continued.
Moreover, the minister reminded that operators and contractors are responsible to adhere, adopt and undertake mechanisms to prevent and discourage collusion, bid-rigging, price-fixing, and other predatory behaviours towards competitors, aligned to one of the strategic objectives of the directive, which is to pro-actively prevent monopolies and market domination.
"Contracting processes must be transparent, while at the same time, encouraging fair competition that is free from misrepresentation, manipulation, unethical practices and managed properly in line with the principles of good governance. This is indeed critical in enabling our local SMEs to grow," stressed the minister.
With the mission to eliminate corruption and promote transparency, good governance, accountability, and integrity at all levels across the oil & gas sector in Brunei, BEIIP is guided by the "10-pact Principles".
All members in the pact have pledged to ensure appropriate internal controls are in place to assess, prevent, detect, and monitor integrity and compliance risks during their operations.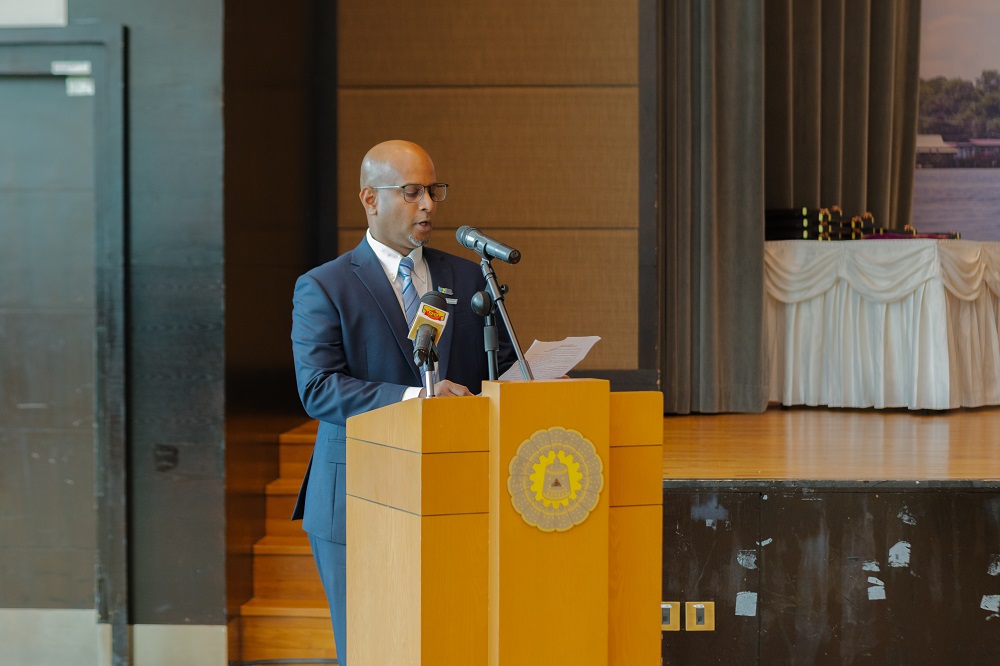 To date, there are 108 members under BEIIP consisting of both international and local companies.
On his part, Chairman of the working committee Kannan Govindasamy emphasised how it was integral to sustain trust in all parties.
"It is our duty as an industry to lead by example by having good governance to combat corruption. Senior business leaders must start demonstrating business integrity," he said.
He added: "Tone from the top is very important and leaders must walk the talk. In an age of corporate mistrust and digitalization, trust itself is not good enough, but we also must verify hence due diligence is very important who we are doing business with."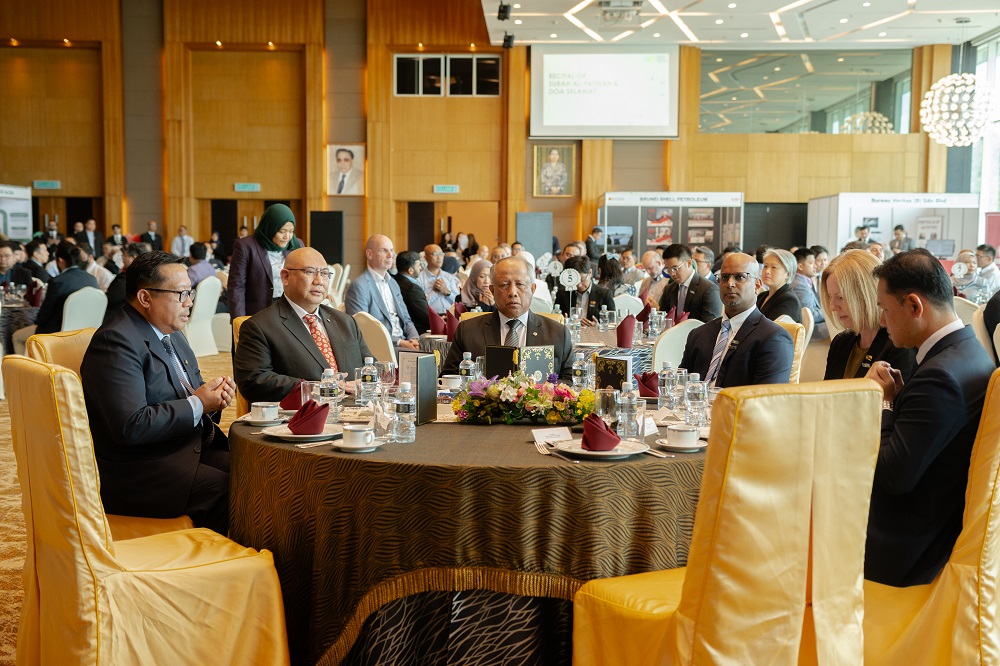 The event was followed by a panel discussion between industry leaders on "Building an Effective Corporate Anti-bribery and Corruption Programme", featuring BSP Managing Director Agnete Johnsgaard-Lewis; Brunei LNG Managing Director Farida Talib; Baiduri Bank Deputy CEO, Compliance, Corporate Governance and Legal Support Manuel Bulens; and Petronas Chief Compliance Officer Aziz Md Ali.
Also in attendance were Attorney General Yang Berhormat Dato Seri Paduka Haji Ahmad Pehin Orang Kaya Laila Setia Bakti Di-Raja Dato Laila Utama Haji Awang Isa, Acting Deputy Minister (Energy) at the Prime Minister's Office Dato Seri Paduka Mohd Riza Dato Paduka Haji Mohd Yunos, and Acting Permanent Secretary (Energy) at the Prime Minister's Office Pengiran Haji Jamra Weira Pengiran Haji Petra.
THE BRUNEIAN | BANDAR SERI BEGAWAN