Spicy Origin was born out of finding the perfect balance of heat and flavour. The homegrown business specialises in making small batches of handmade spicy sauce and seasonings.
Founders Muhd Aaron, Aldrin and Austin love eating spicy food so much so that they decided to turn their fiery passion into a farm-to-bottle hot sauce business.
The farm-to-bottle hot sauce company began operating in April 2020 – at the height of the pandemic, growing a variety of chili pepper crops at their own small-scale farm located in Tutong.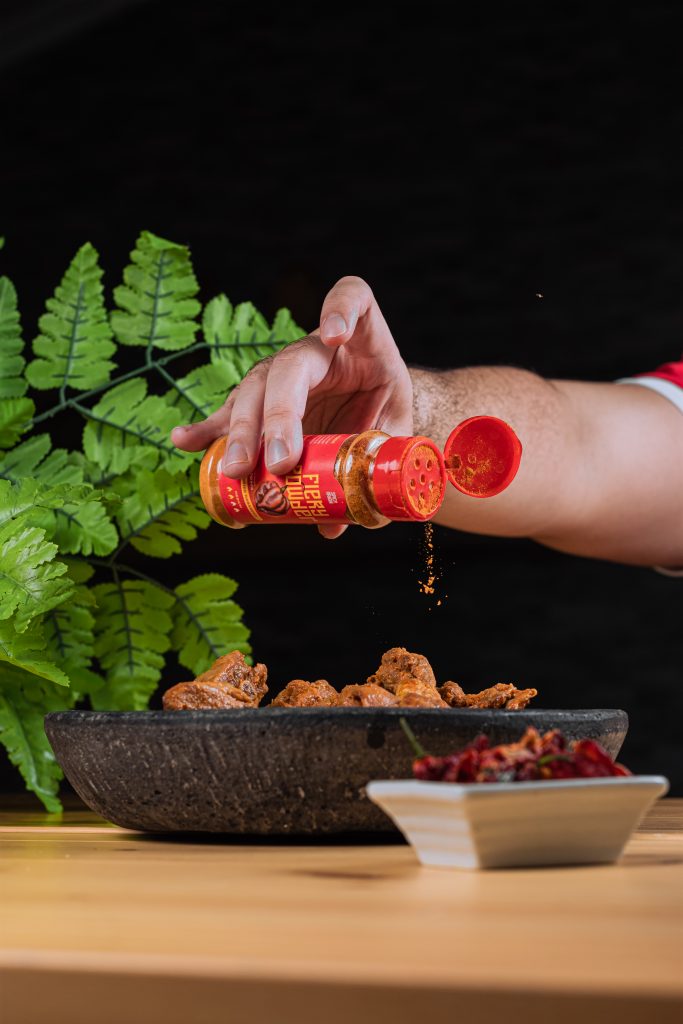 During the COVID-19 pandemic, the brothers would spend most of their time at home watching cooking and farming videos on YouTube and replicating recipes with their family.
"Spicy Origin was inspired by one of the shows that is quite big on YouTube called "the hot ones", where they would showcase different types of hot sauce from various producers, and at most times, show you the different pepper breeds that you have never heard of, or sauces that were made up of ingredients that are beyond your imagination," Aldrin explained.
When asked about the process of creating these fiery concoctions, Aldrin said that product creation is mostly based on trial and error.
"Once we create a product we usually test it out among our friends and families for comments and review. After we get the necessary feedback, we improve the product from there before releasing it to the public," he further added.
It was an instant hit among their family and friends. So the brothers decided to go all in with their spicy new business venture.
The siblings worked on the business together, doing everything from recipe development to farming to sales.
After testing out a series of recipes, the trio guys came up with their first signature product, the Fiery Powder.
"With the Fiery Powder, we wanted to create something that is easy for us to produce and provide a longer shelf life. It is also a product that you can conveniently bring anywhere you go without ever worrying about keeping it cool," Aldrin said.
Further into the business, Spicy Origin began focusing on creating all-natural sauces and powder created from vegetables grown on their own farm.
They came up with three more products, ranging from Habanero chili oil, Borneo Habanero Hot sauce and Dried Habanero powder.
Sowing the seeds of tomorrow with fertigation
Being raised in a family of farmers also meant that, from an early age, the brothers developed a keen taste for consuming fresh and homegrown produce, another point that led them to grow their own fresh local chili peppers.
"We grew up in a community that practices traditional farming, so we thought that we can make use of the knowledge and skills that we have to good use, and that is to adopt modern efficient style farming that is low in cost, high production and good for the environment," said Aldrin.
The brothers came up with the inspiration to set up their own fertigation system, a method of nutrient application in which fertilisers are injected through an irrigation system.
"We took farming courses for fertigation method at Miri, Sarawak, from HFE Agro, and we paired it up with the knowledge that we already have in relation to the traditional style of farming," he added
"Given that it was during the pandemic, a lot of things were not accessible, therefore some equipment that we need for our farm is quite limited. We have to make do with whatever is available locally. Most of the time we found ourselves 'Mac-gyver-in' the equipment that we use using basic tools and equipment,' he added.
The agripreneurs shared that they used different learning materials from online articles, YouTube videos and also talked to some experts in the agriculture sector for help like Pewaris Bumi Hijau, HFE Agro, Hadi Napi and Coach Bahar.
"Quite a lot of time was taken as well to carry out the research and developments (R&Ds) for both the farming aspect and the sauce making. We had to reach out to veteran people, read research/publications and watch videos to get to the point where we are now," shared Aldrin.
Through research and trials, they underwent various experimental phases. According to the brothers, part of the learning curve was monitoring the weather, the health of the plant and pests.
Overtime, the brother trio's strong value in traditional farming culture and tenacity in agricultural ventures continue to bear fruit.
"With the current capacity, we can reach around 960 kgs per year. We are hoping to increase the yield in the future," he shared.
What started off as a small backyard project turned into a full-fledged chilli growing and hot sauce-making obsession.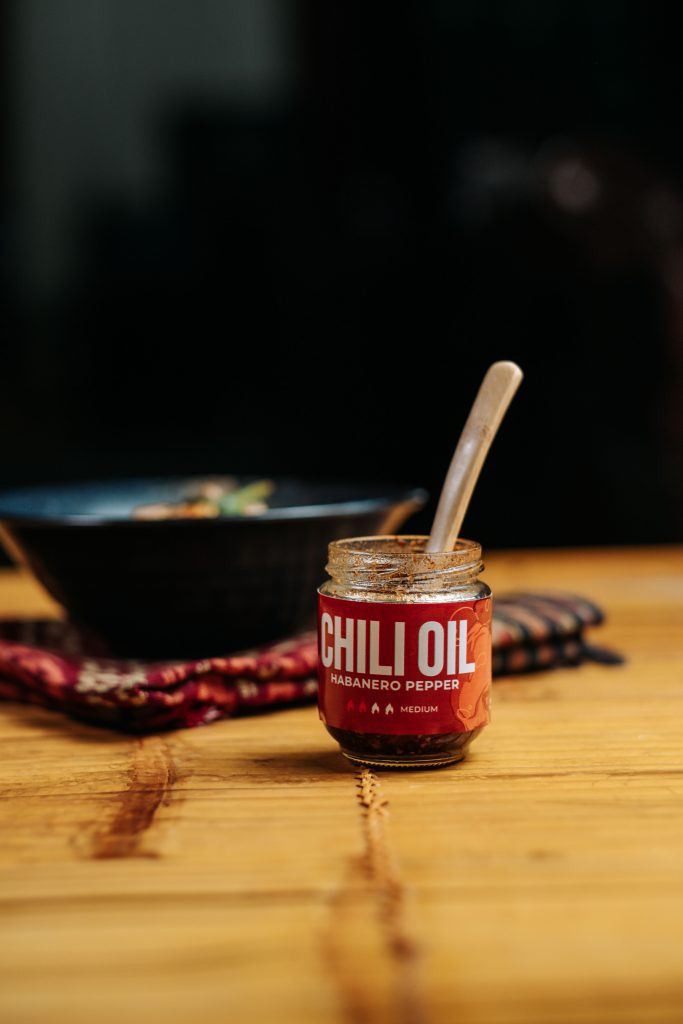 The brothers shared that customers can find their Spicy Origin products at Sproutmarketbn in Kiulap, Pandan Fruits and Vegetables in Kuala Belait and at The Buy Local Produce Campaign (BLPC) by Ghanim International Corporation.
According to the 29-year-old, there were a lot of challenges that affected the business including the pandemic and managing demand and supply.
"Because the farm and kitchen are mostly managed by small groups of people, we still do everything manually and with human inputs to meet supply and demand. We hope that automation will allow us to mass produce and create farms in the future," Aldrin explained.
"It was during the pandemic, a lot of things was not accessible, therefore some equipment that we need for our farm are not available to be procured locally, therefore we have to "DIY" some parts to make things work, which it did, at least during the lockdown period," he added.
Looking back on Spicy Origins entrepreneur's journey, the moment that helped the business move forward involved a lot of support from their family, friends and loyal customers and community.
"We always adopt a principle of "nothing too big or too small for us" because we always discuss and try to solve any issues that arise with communicating among ourselves, be it between the founders or the community for support," the brothers shared.
"Our family and friends also played a huge role in supporting us throughout the good days and the bad days. We are also motivated to continue and improve ourselves for our wonderful customers that have been supporting us since day one," they added.
"Without all of them, as we say, "Spicy Origin will not have an Origin". If you love what you do, then you can do great things," they further added.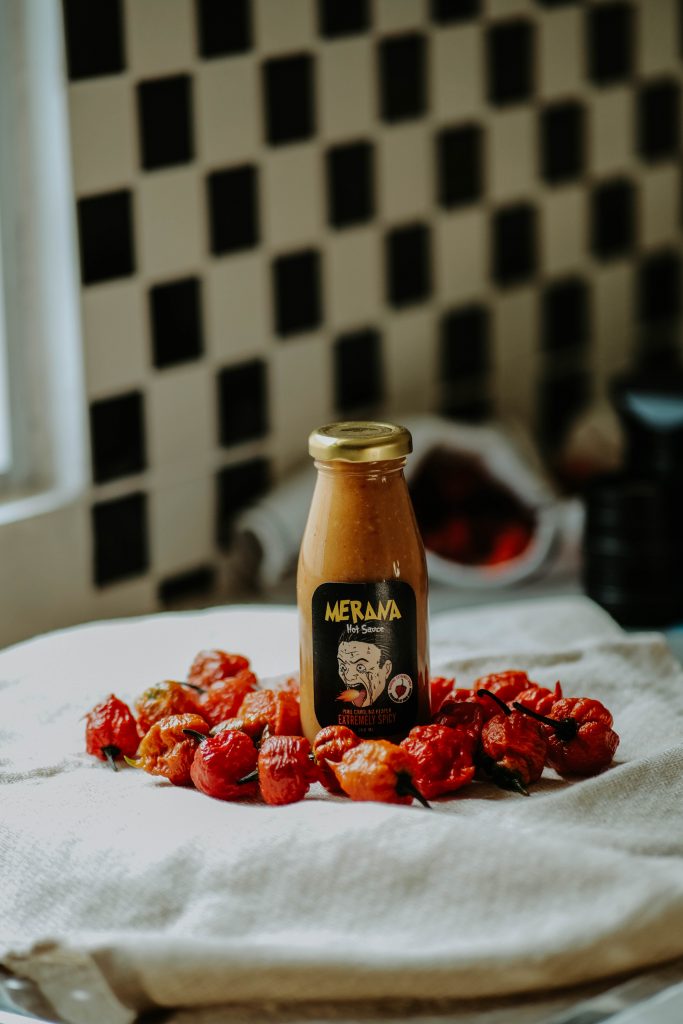 The brothers also highlighted that when owning a business, there is a lot of work that needs to be done on the marketing side, especially putting your brand out there and networking.
"For such a small market in Brunei, we think that we should work with each other as opposed to against each other to achieve the goal. We constantly will try to create rapport with other companies that are offering the same products as us, to exchange knowledge and create a healthy environment among SMEs," he shared.
As the brother trio looks ahead to Spicy Origin's future, they are excited about the brand's growing community and customers.
Reaching out to international customers is also something the brothers plan to do, as well as expanding their chili pepper farm to support the growth of their product lines.
"We aim to reach the international market, targeting our Southeast Asia region and worldwide. Nothing is impossible," they concluded.
THE BRUNEIAN