Kuala Belait was filled with colourful sights and melodious sounds of merriment welcoming His Majesty Sultan Haji Hassanal Bolkiah Mu'izzaddin Waddaulah, Sultan and Yang Di-Pertuan of Brunei Darussalam for the benevolent ruler's 77th birthday celebration.
Belait was the first district for the royal meet and greet, carrying the theme "Raja Berdaulat, Berjiwa Rakyat".
The monarch was accompanied by His Royal Highness Prince Haji Al-Muhtadee Billah, the Crown Prince and Senior Minister at the Prime Minister's Office, His Royal Highness Prince 'Abdul Mateen, His Royal Highness Prince Haji Sufri Bolkiah and His Royal Highness Prince Haji Jefri Bolkiah.
The arrival of the monarch was greeted with flag waving by primary and secondary school students who were lining up by the roadside leading to the field.
Some 377 participants were involved in the field performances bearing the concept of contemporary dance formation divided into three segments.
The 18-minute show involving youths and students was a combination of traditional, contemporary, and modern dances, songs and gestures.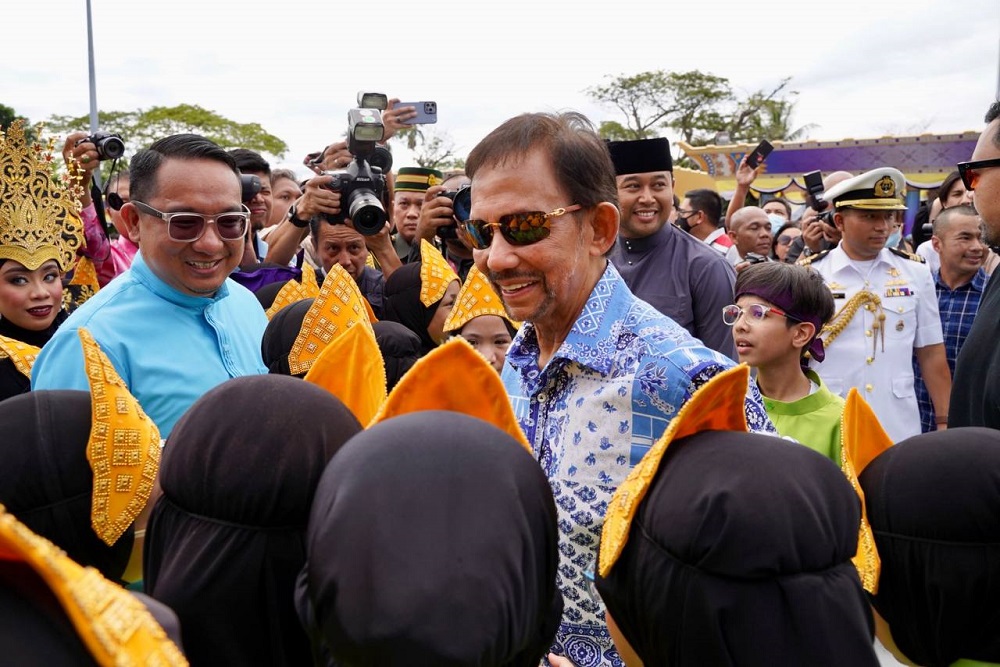 The first performance, led by the local dance troupe Artis Tari, was a self-defence 'silat' move and formation with contemporary beats, as a sign to welcome the king and members of the royal family.
Meanwhile, the second number showcased the unity of the people in celebrating the nation's modern development yet intact with a rich tradition.
The contemporary dance that included seven ethnic groups of Brunei also signified the people's happiness with the monarch's just and wise leadership.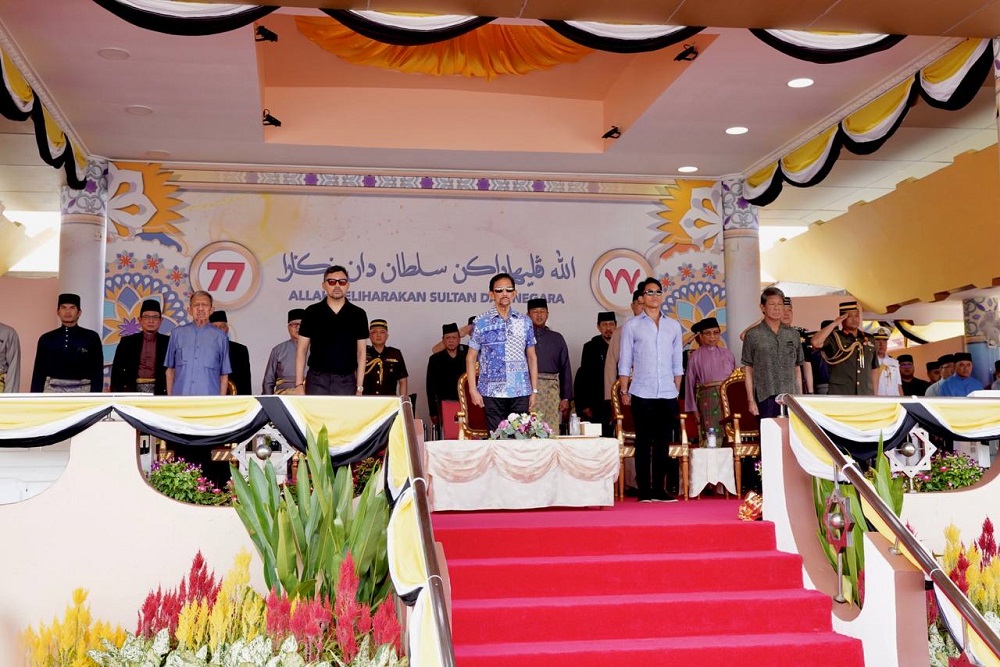 The final segment was a combination of the first and second which depicted a dynamic nation who are dedicated and proactive towards achieving the country's vision.

The field performances ended on a high note with an impressive live band playing the theme song 'Raja Berdaulat, Berjiwa Rakyat' followed by a burst of colourful confetti and balloons flown into the air.
His Majesty the Sultan and members of the royal family then proceeded to mingle with the public across 45 tents located at the Municipal Field.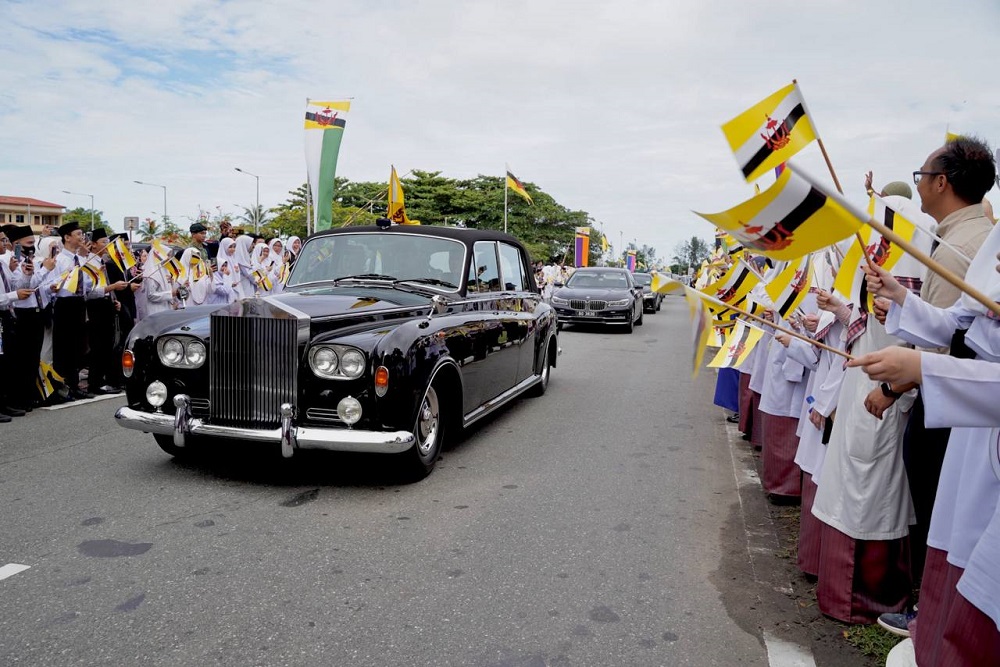 Smiles were drawn on everyone's faces as they met the beloved monarch, taking the opportunity to take some pictures and interact with the royal entourage.
Some of the participating agencies at the get-together include the Third Batallion of the Royal Brunei Land Force, British Garrison, Brunei Shell Petroleum, Brunei LNG, Brunei Gas Carriers, Brunei Methanol Company, Brunei Fertilizer Industries, Senior Citizens, St John's School and Adinin Group of Companies, among others.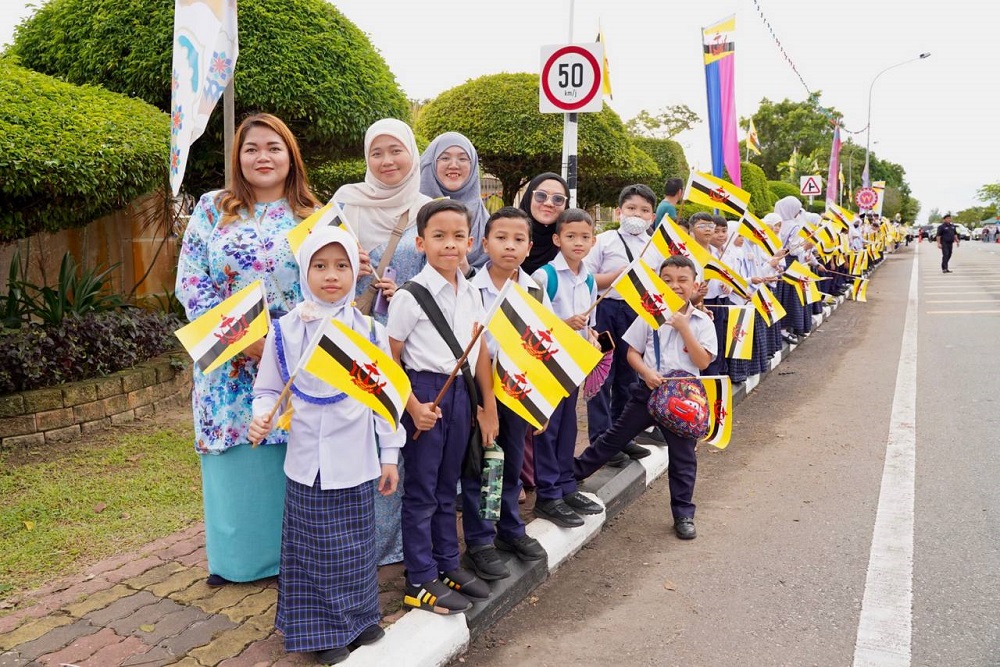 The meet and greet concluded with a rhythmic performance from the Pipes and Band Platoon of Third Battalion Royal Brunei Land Force (RBLF) and Royal Gurkha Rifles.
The RBLF contingent was led by its Commanding Officer Lieutenant Colonel Erawan Haji Abu Bakar.
The next royal get-together is set to take place in Tutong, Temburong and Brunei-Muara districts on 25, 27 and 30 July, respectively.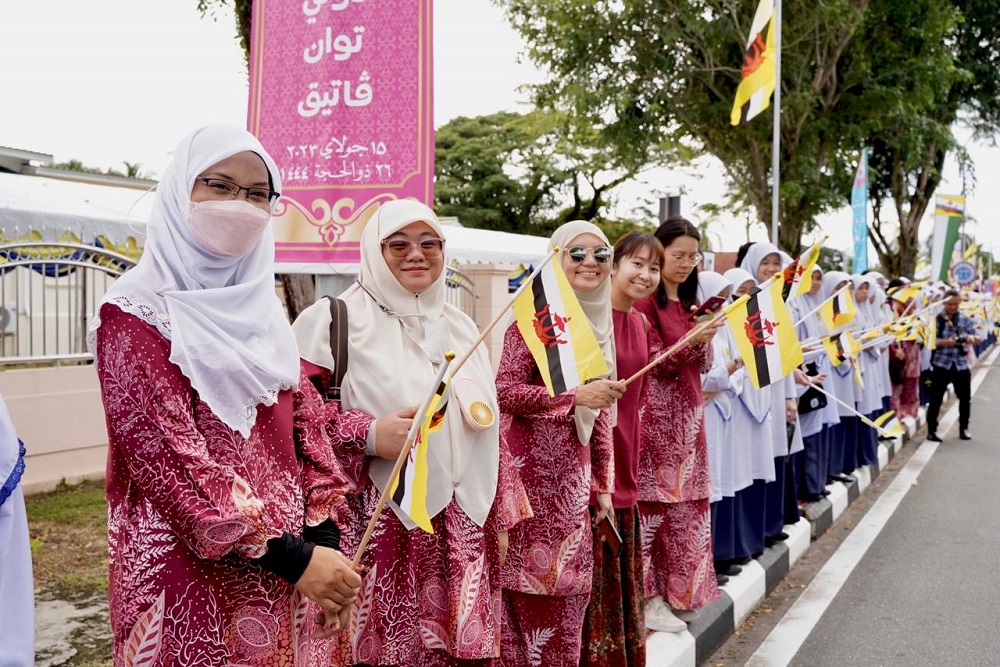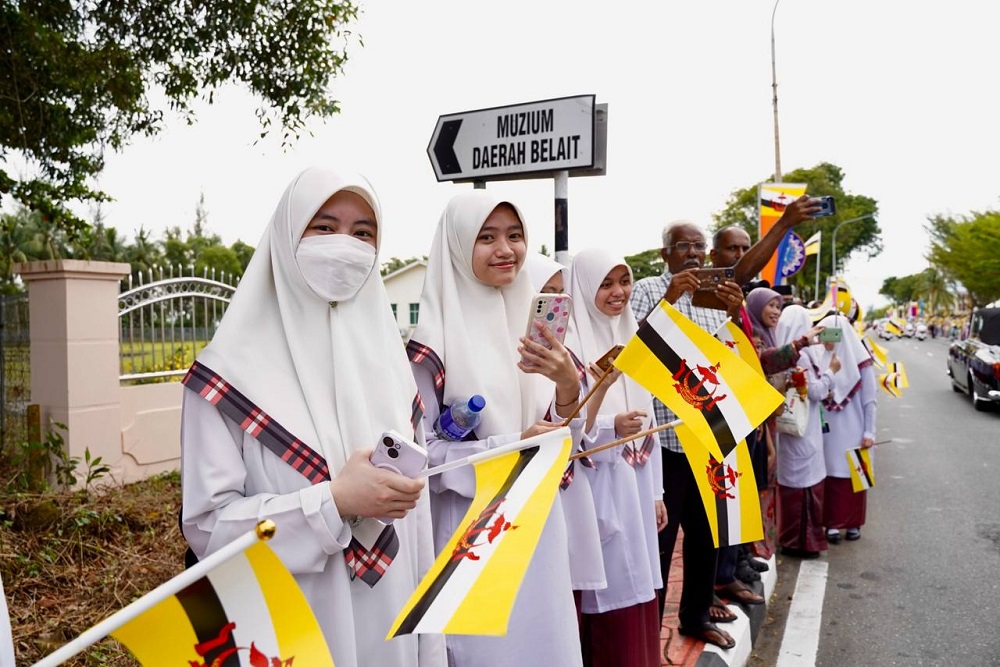 THE BRUNEIAN | BANDAR SERI BEGAWAN