Bank Islam Brunei Darussalam (BIBD) awarded four groups the Sustainability Youth Leadership Award on Wednesday; recognising their remarkable ideas and potential towards building a sustainable future.
The four winning groups namely Project Hayaa, Iklim Chapters, Project Pink Box and Upskilling Tutong were awarded $3,000 each to implement their projects in the next six months.
Each group represented four clusters; education, health, environment and jobs who met through networking opportunities and the recent Sustainable Development Goals (SDG) Youth Dialogue back in May 2023.
The Bruneian spoke to three of the winning groups and their thoughts on becoming the next generation of change-makers.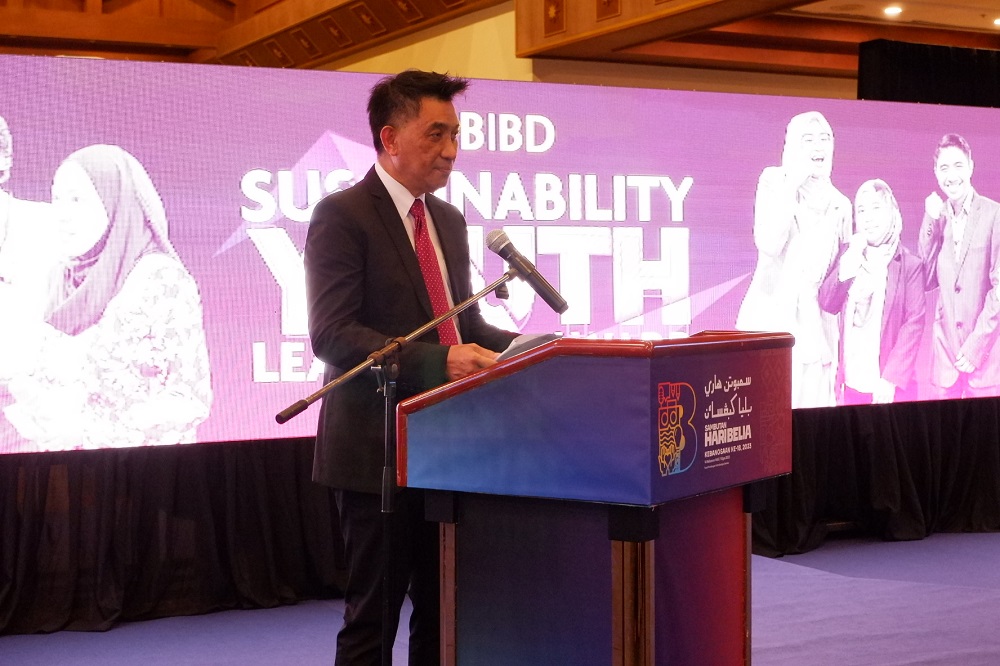 Jobs cluster: Upskilling Tutong
Reaching out to those will limited access to opportunities was an important goal for Upskilling Tutong's project lead Muhammad Riyanulaiman Mohammad Yazid and his team.
Specifically, upskilling opportunities through a two-day workshop; to encourage lifelong learning, which is pertinent in today's competitive workforce.
"We will be targeting residents of Mukim Rambai, Mukim Ukong and Mukim Lamunin who can't access or don't have transportation to reach workshops that are typically held in the Brunei-Muara district or town area of a district."
"So instead of them going to us, we will be going to them," he said, adding that even from Pekan Tutong, it would take more than an hour to reach these deeper areas of the district.
All walks of life are welcome to join the upcoming workshop including prospective and existing entrepreneurs to follow a syllabus presented by seasoned mentors from various Non-Government Organisations (NGOs).
Muhammad Riyanulaiman said that the syllabus will focus on digital marketing, financial literacy, marketing and networking – essential topics in this competitive job market.
"We want to help them improve themselves to have access to even better opportunities and we believe this aligns with realising the SDGs for All: Ensuring Inclusiveness and Equality for Every Person, Everywhere."
With an established network in Tutong, the project lead was able to inform and seek advice from the Tutong Youth Movement group called Impak and will later on reach out to village heads, imams and school principals for further help.
In the next six months, the team will be working towards implementing the workshop with help from relevant agencies and collaborations with NGOs.
"We hope the participants will really take advantage of this opportunity; upskill and improve themselves to better equip themselves for the competitive job market."
Additionally, Muhammad Riyanulaiman hopes Upskilling Tutong will inspire other youths to aid their own community and districts to run a similar programme.
"We should reach out to these specific participants as they too, need to earn a living for themselves and their families."
"As youths, we should do everything that we can to help for we are the future leaders of the nation."
He also thanked the organisers for believing in Upskilling Tutong and its vision, adding that the group hopes to make a significant impact.
"We are grateful for the win, this opportunity and hope we can execute the workshop well."
Health Cluster: Pink Project
Access to sanitary products for underprivileged families is prominent in the country, according to the Pink Project members Dk Fatnin Syahirah Pg Mohd Shah and Siti Zaimah Roslan.
The two members who volunteered for a research project on Period Poverty with the Brunei Council on Social Welfare (MKM) and Kaimana Living also noticed the trouble for girls to find sanitary pads at school.
"Either they are in debt because it is expensive or they have to prioritise other things such as food," shared Dk Fatnin.
Inspired to turn things around for girls in need, Dk Fatnin sought help from Bleed Safely founder Siti Zaimah who quickly became a member of the Pink Project team along with other members; Nur' Syazana Ninna Haji Sufri, Naizatul Hakimah Abdulmallek and Muhammad Syahmi Kamal Abdullah to tackle the issue.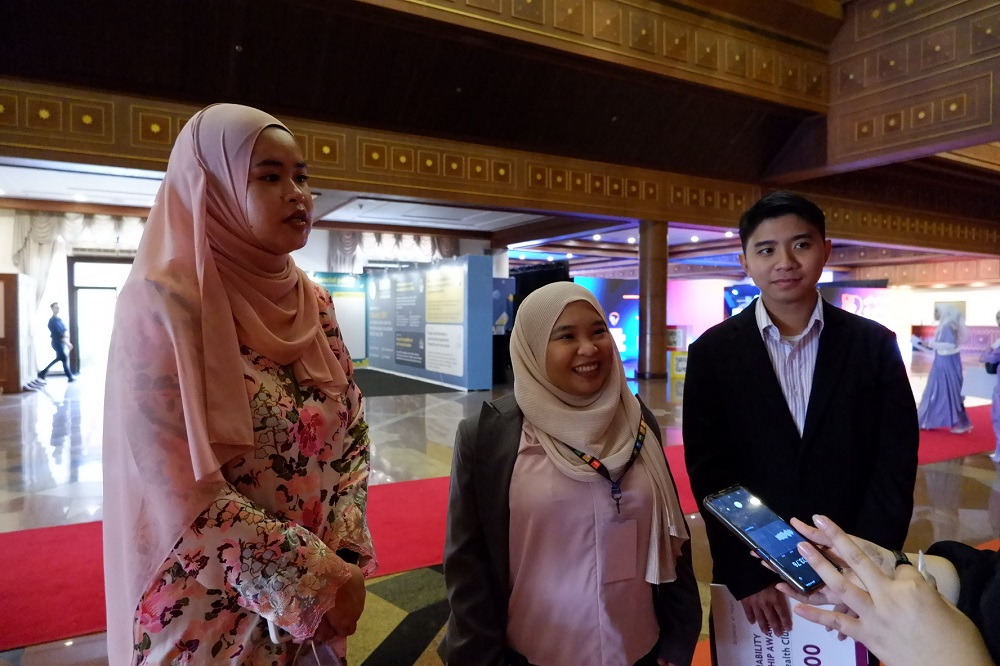 "With the information we gained from the study, we wanted to work to provide pads free for schools."
The youths then set to come up with a plan and were hoping to win the grant to ensure the successful implementation of the project.
"With the grant money, we didn't want to just use it to buy pads and disseminate it to schools one time, we wanted to make a more sustainable impact hence creating a proper business model for it."
The team's plan includes procuring five pad dispensers for a start, to be placed in interested companies or offices around the nation.
"The revenue made from renting out these dispensers will then be used to buy sanitary pads that will be sent to schools," said Dk Fatnin.
According to her, the profit made from the rental of one pad dispenser will be able to provide 300 pads per month to schools.
"A growing number of people and companies were open to the idea. This in turn can be part of the participating company's corporate social responsibility (CSR) effort."
"At the same time, we want to collaborate with schools to spread awareness on period health, which is where Bleed Safely comes in," added Dk Fatnin.
Siti Zaimah said Bleed Safely will be providing educational talks to schools; ensuring accurate menstrual health information is disseminated.
"This includes how many times you need to change your pads, how to dispose of them properly as well as awareness on period disorders."
Period disorders, according to the two members, are rarely touched on from a young age due to several factors such as lack of awareness, shame and stigma.
"It is only when you're older that you realise that all these things happening to you including really bad cramps, migraines or premenstrual syndrome (PMS) are not normal and could have been treated earlier on," said Dk Fatnin.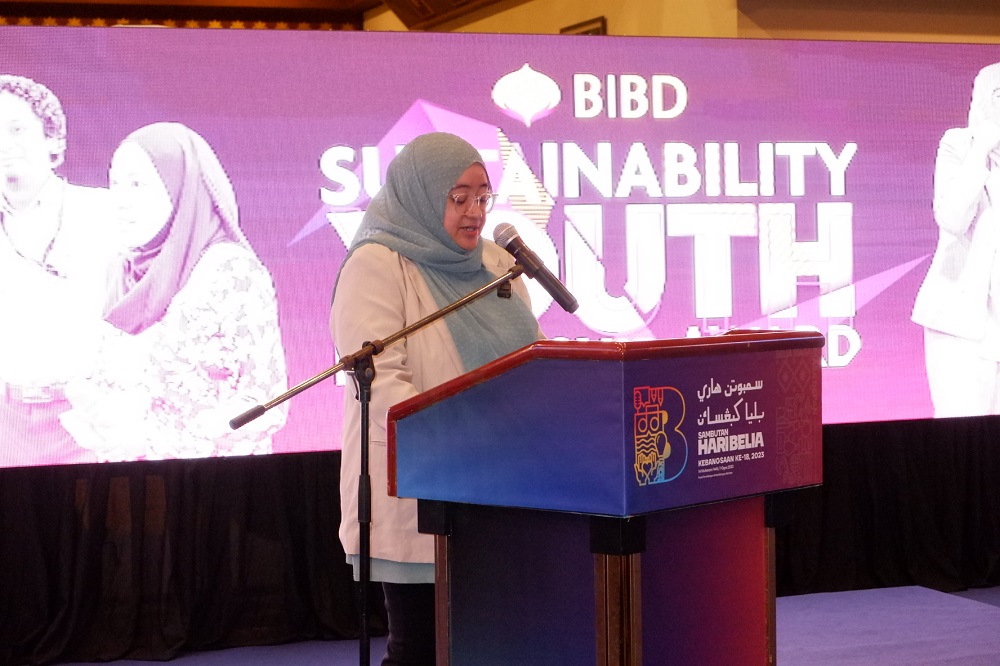 "Which is why we believe awareness is important from a young age to combat these misconceptions including the shaming but also to remind ourselves of the health aspects, particularly women's health — that's something we want to strive for."
She added that women with period disorders are rising in the sultanate which is why it is crucial for the issue to be addressed.
Meanwhile, Bleed Safely founder shared that the team has already started donating period products and school supplies to remote places such as Melilas and Sukang.
"It was part of our data collection process during our Period Poverty research with MKM and Kaimana Living."

"Essentially we are the pioneers of the period movement in Brunei; creating the Period Pad project initiatives in this nation in order for women to have better access to their health and wellness issues."
"At the same time, to promote SDGs and contribute towards Brunei's Wawasan 2035 goals," Siti Zaimah added further.
The Pink Project movement also hopes to educate men on women's health issues.
"As the only male member of the group or 'Period Bro', I felt it was important for me to partake in this project and learn more about it."
"It is not only a women's issue or problem but both genders. Males can help and we are working hard to ensure it becomes a community approach in the future."
The members also hope that with the implementation of the Pink Project, the whole nation would be aware of these issues, develop more sustainable solutions and continue to advocate for women's health.
Environment Cluster: Iklim Chapters
Climate change is becoming more prominent as the world experiences temperature changes and sea levels rising.
"Awareness of such issues is prominent in Brunei, but I believe we need to take a step further to combat the world's climate crisis," said Maisarah Firdaus of Iklim Chapters.
With a passion to combat climate change alongside her team members, Rafhanah Hasnul, Meerza Helmi and Azyan Zawadah, the team came up with a proposal to create a tool kit for schools.
According to Maisarah, this tool kit is aimed to fill the gap in enhancing climate change literacy in Brunei.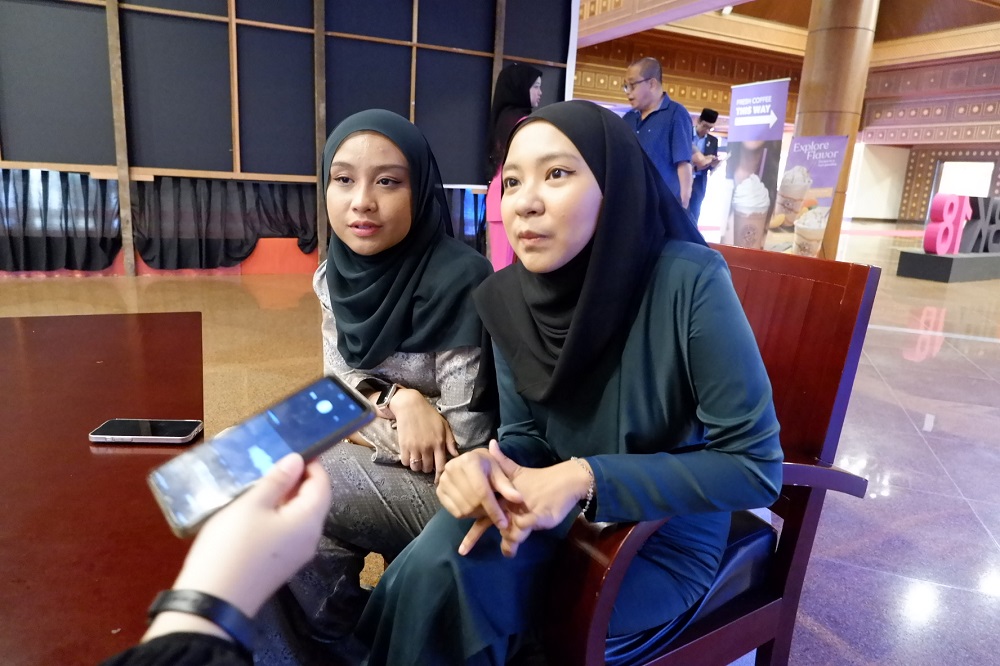 "Climate change is not integrated into the curriculum hence the idea to create a tool kit to raise (further) awareness on this issue while simultaneously helping the youth adapt better to the climate change crisis."
"Rafhanah and I come from an NGO called Actions for SDGs which has been running for two years. Throughout the various workshops we conducted; we realised that youths in every platform whether public engagements, schools, outreaches or youth forums did not have a basis of what climate change really is."
The team has diligently conducted research inspired by tool kits made by the United Nations International Children's Emergency Fund (UNICEF) and the UN Transition Plan (UNTP).
With aims to make the tool kit more localised, Iklim chapters plan to reach out to partners as well as NGOs specialised in certain areas of climate change over the next six months.
"(This ranges from) core restoration, conscious awareness as well as nature-based solutions by indigenous groups."
"We also want to reach out to indigenous groups and ask if they are keen to be part of the toolkit because we want the book to be holistic, not just including the environmental effects but also the social and economical solutions."
The team said that winning the grant allows the idea to become a reality and hopes to stir a bigger change around the nation.
"Other countries such as the United States are already established when it comes to climate change; they already have a system to help combat this issue."
"We want to do the same for Brunei but because we're still in the awareness phase, it is hard to take a step towards action if we are still trying to understand what it is," said Maisarah.
"That's where we feel this toolkit can help accelerate this, we want to drive collective action towards this direction," she added further.
At the same time, the team hopes to correct any misconceptions about climate change.
"Reducing the use of plastics is definitely one thing we can do to help but it's more than that. There are more ways to mitigate climate change," said Rafhanah.
"We can recycle our items but with no or lack of facilities, it defeats the purpose. And this is what we hope to tackle as well as we disseminate through the toolkits."
Iklim Chapters also aims to highlight nature-based solutions in order to reduce the harmful effects on the planet.
"There is always concern but less action taken. Through this toolkit, we want everyone to be more educated on the issue and therefore have a louder voice to help us tackle climate change, especially as future leaders of the nation."
Rafhanah added that communication plays a vital role in advancing this goal.
"We are aware to lesson the use of plastic bags, cups but many are still oblivious as to its purpose which is why climate communication is important."
"Climate action requires a collective effort, not just from the government or youths but everyone needs to play a role in protecting our planet," she added.
In a speech, BIBD Managing Director and Chief Executive Officer (CEO) shared that since the announcement of the award, BIBD received an encouraging response with over 80 youths answering the call.
"At BIBD, we firmly believe in nurturing and empowering this next generation of leaders who play a pivotal role in shaping the future. Their dedication to advancing the progress of Brunei's Vision 2035 and the UN SDGs fills us with hope and optimism."
"The BIBD Sustainability Youth Leadership Award represents a major stride
towards creating a better and more sustainable Brunei. We are inspired by the dedication and passion demonstrated by these young leaders, and we believe their actions will inspire positive change across the nation."
The awards were presented by the Minister of Culture, Youth and Sports (MCYS), Yang Berhormat Dato Seri Setia Awang Haji Nazmi Mohammad.
The SDG Youth Dialogue was held in collaboration between BIBD, the Wawasan Brunei Secretariat Office under the Prime Minister's Office (PMO), MCYS and Green Brunei as the representatives of the National Youth Council.
The dialogue aimed to empower youth to lead the change in achieving Brunei's Vision 2035 and the United Nations SDGs, in line with His Majesty's titah on the eve of Brunei's 34th National Day celebrations that called upon a younger generation rich in new ideas and not averse to challenges to take the country forward.
THE BRUNEIAN | BANDAR SERI BEGAWAN