Baiduri Bank recently launched the 'Baiduri Enterprise Hub', a one-stop centre catering to the unique needs of Micro Small and Medium-sized Enterprises (MSMEs) aimed to empower and boost business growth.
Chief Executive Officer of Baiduri Bank Ti Eng Hui at the launch said that the bank created the hub with the objective to foster networking and collaboration amongst MSMEs.
"MSMEs, which comprise over 97 percent of our economy, are a vital component in helping us realise our goals for Wawasan 2035. Therefore, it is through this initiative that we hope to create an accessible platform where ideas are born, connections are formed and entrepreneurial dreams can be made a reality," said the CEO.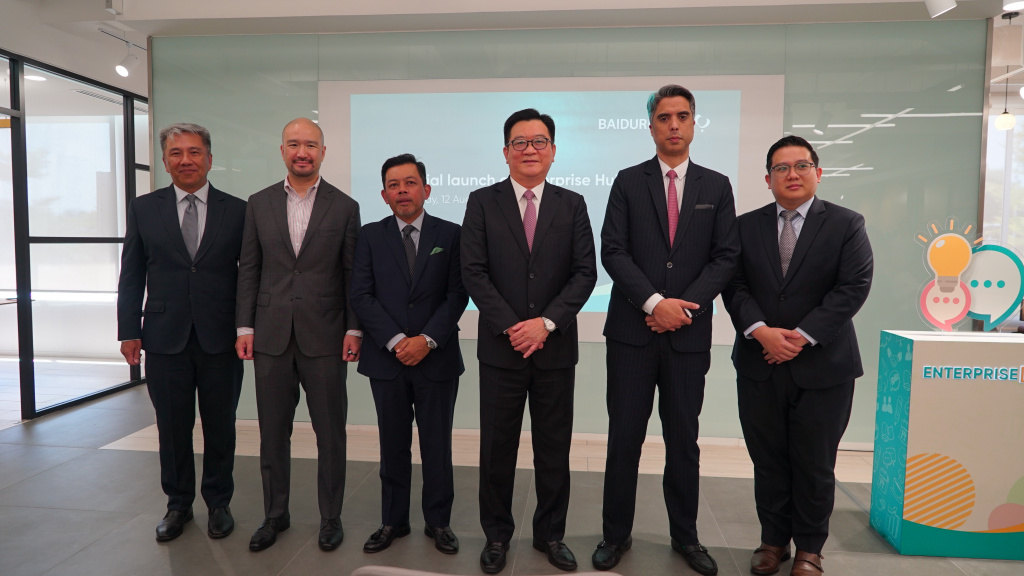 Located above the Baiduri Bank Serusop branch, the Enterprise Hub is a co-working space equipped with modern amenities such as audio-visual equipment, hot-desking, discussion rooms, free Wi-Fi and sound-proof pods to meet the needs of budding entrepreneurs.
It also features a multi-function space that can be converted to host forums, panel discussions, talks and workshops.
In taking a whole of nation approach, Baiduri Bank have partnered with Darussalam Enterprise (DARe), Authority for Info-communications Technology Industry (AITI), Shell LiveWIRE and Young Entrepreneur Association Brunei (YEAB) for the Enterprise Hub initiative in a concerted effort to provide holistic support for MSMEs through business clinics, workshops, mentoring programmes and events.
Membership is required to book any of the facilities at Baiduri Enterprise Hub.
MSMEs who are interested in signing up as a member may call them at 8196301 or 8163963 during office hours.
Additionally, the bank also launched its e-Marketplace, Maribali – a turnkey digital solution where MSMEs can market and sell their products and services online with secure and convenient on-the-go payment options.
To celebrate the launch, there are several promotions consumers can enjoy when purchasing off the website, including 5-10% off selected products as well as free gifts.
In attendance at the launch was Deputy Permanent Secretary (Trade and Industry) at Ministry of Finance and Economy Mohammad Harris Brigadier General (Rtd) Dato Paduka Haji Ibrahim.
THE BRUNEIAN | BANDAR SERI BEGAWAN