Can't get enough of McDonald's Brunei?
Well McDonald's proudly announces the great success of their recent grand opening of McDonald's Sungai Tilong, a reflection of the brand's commitment to merging innovation and tradition.
Strategically situated in a bustling residential area, the new branch stands as a beacon of accessibility and convenience.
By establishing the new branch, McDonald's not only enriches the lives of the local community but also extends its reach to other parts of the Brunei Muara district.
Additionally, the restaurant serves as a hub that bridges gaps and brings people together through delightful meals and exceptional experiences.
Furthermore, this new branch is the first to have a Tandem Order Drive Thru and this ensures the speed and efficiency of their customer service.
McDonald's Sungai Tilong embraces its role as a community hub by thoughtfully providing a Surau, designed to facilitate prayers for customers.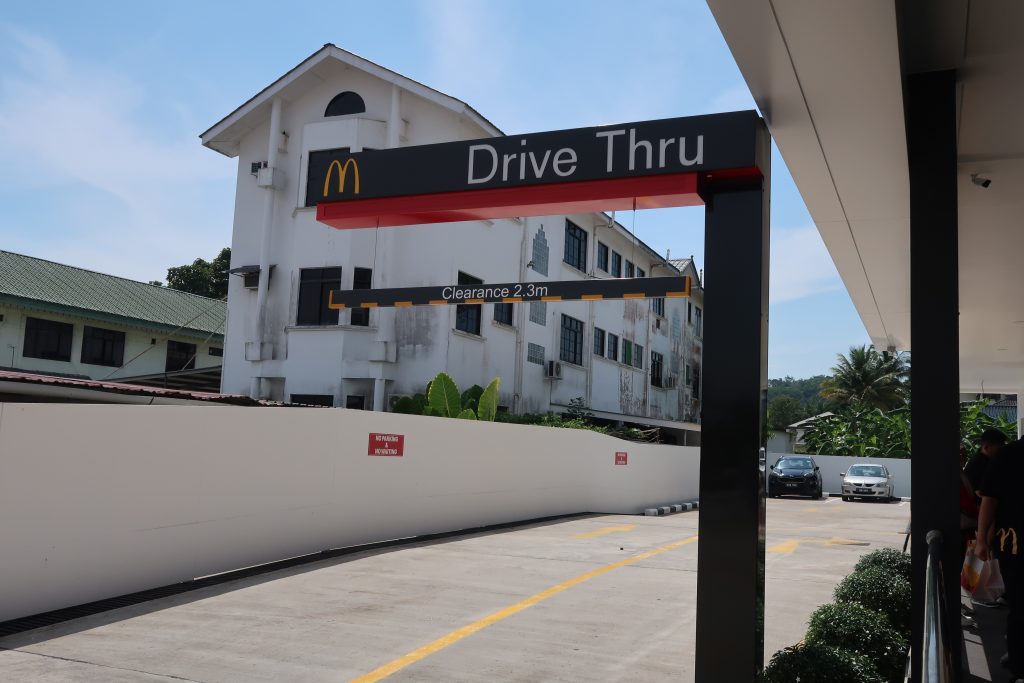 Moreover, the restaurant seamlessly integrates the McDonald's app, offering exclusive deals that add value to the dining experience.
To further elevate the experience, personalised table service is available, providing an extra touch of comfort and luxury.
These contemporary features merge seamlessly with McDonald's commitment to timeless quality and service excellence, creating an environment that resonates with modern preferences.
Making the event more lively, attended the event was the Asia Business Unit Lead of McDonald's Thomas Ko, and Chairman of Makan Ceria Sdn Bhd Edzwan Zukri Pehin Orang Kaya Johan Pahlawan Dato Seri Setia Haji Adanan.
The Chairman of Makan Ceria shared during his speech that the opening marks a significant milestone in the history of McDonalds' Brunei with this fifth branch and they still have a long journey ahead of them.
"Our team has meticulously gathered insights through Trade Area Surveys (TAS) and feedback from our customers. This has paved the way for our future store pipelines and expansion plan," said Edzwan Zukri.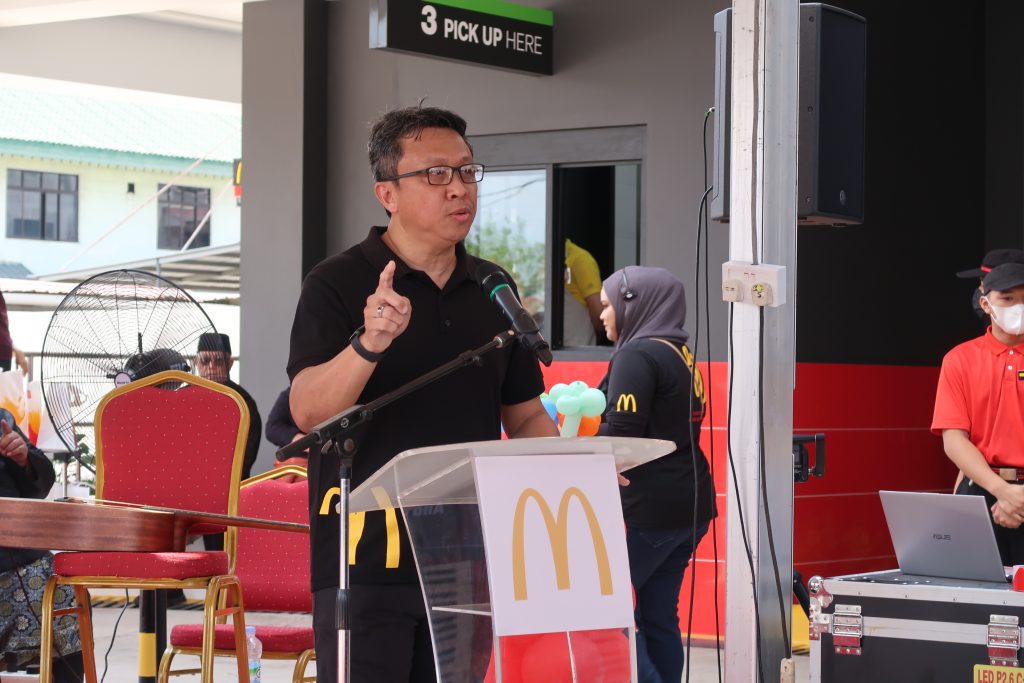 Not only that, but he took the time to mention the employees of McDonald's Brunei that have contributed to the success of the franchise over the years.
In addition, the grand opening ceremony was attended by Deputy Chairman Haji Yushadi Satria Dato Paduka Haji Hussain, Director of Makan Ceria Sdn. Bhd Haji Ahmad Fahruddeen Haji Mohd. Azrae, and Deputy Chief of Mission of US Embassy Stacy Lomba.
Senior Business Development Lead Syafiq Metassan also shared his enthusiasm about the grand opening sharing that McDonald's Sungai Tilong represents their commitment in expanding their footprint especially in key strategic areas across Brunei.
"With a tandem drive-thru setting for the store, we look forward to serving the community," said the Senior Business Development Lead.
McDonald's Marketing Lead Filah Salleh also shared that they are thrilled to introduce the Tandem Order Drive Thru to their patrons as this remarkable innovation underscores their commitment to enhancing the speed and efficiency of service while maintaining the quality that McDonald's is renowned for.
Lastly, Senior Marketing Associate Ikhwan Ibrahim shared his thoughts that at McDonald's Sungai Tilong, they are proud to foster a meaningful connection with their community.
"The donation box prepared for NGO SMARTER Brunei stands as a testament to our commitment to giving back. Every contribution made in this box directly supports SMARTER Brunei's impactful initiatives," he said.
McDonald's Sungai Tilong stands as a symbol of unity between innovation and tradition, where cutting-edge amenities coexist harmoniously with values that have made the brand a global icon.
THE BRUNEIAN