Craving for something healthy but yummy?
Well look no further as Malaysia's famous AvocBar franchise is now in Brunei, offering a wide variety of healthy meal choices ranging from vegetarian to meat such as chicken, duck, salmon and lamb.
This new restaurant offers a vast selection of healthy dishes perfect for gym enthusiasts, weight loss goals or simply, indulging in healthy living.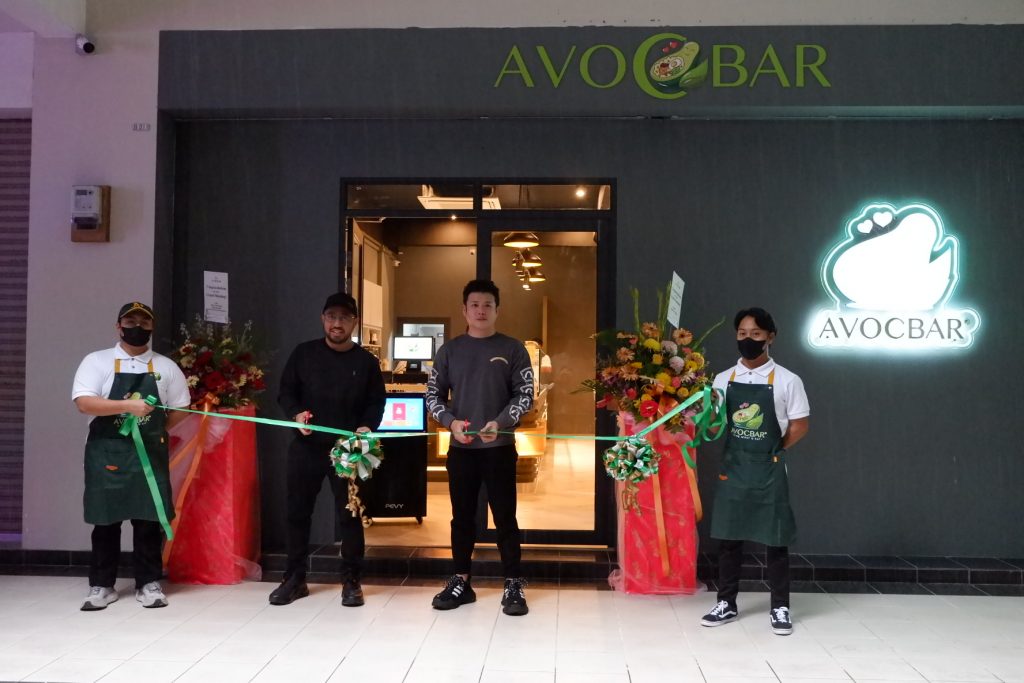 Located at the ground floor of Higher Point Building and strategically located just below the Boss Gym, this latest gastronomical delight recently held its grand opening and is now welcoming customers with fresh ingredients daily.
With an interior that is modern, clean and inviting, AvocBar intends to inspire everyone to live a healthy lifestyle through eating 'clean' and introducing culinary meals, formulated to suit anyone of all ages, whether it be for gym enthusiasts, weight loss goals or simply indulging in a healthy living. It's also perfect for children.
Owners Kenny Tchung and Abd Wahab Fadillah aimed to open up a food joint in order to provide healthy meals to people but also delicious.
Additionally, the owner shared that they decided to open up this restaurant because as gym goers, they found it difficult to find a restaurant that offers healthy meals.
"Due to work and other factors as well, we might also not have time to prepare meals at home, especially during lunch. When we say healthy, it's not just the 'greens' that amplify it as a good dish but more rather, its nutritional value and content," said Mr Kenny Tchung.
Hence with AvocBar, they are able to achieve this and better yet, it is located just below the gym, which means that it is easily accessible.
AvocBar also sets its benchmark to produce and offer such healthy means to consumers by selecting the finest, best grade ingredients that are low GI and Keto friendly while not spiking blood sugar levels or placing a burden on bodies after consumption.
All fresh produce such as vegetables and fruits are also cleaned with kangen water to ensure its quality.
Moreover, speaking from personal experience, Abd Wahab shared that everyone has all heard the term, "You are What You Eat," which is AvocBar's slogan, but how often does it resonate with people?
"When I embarked on my weight loss journey, it was truly a difficult challenge. Eating clean was very important and it played a fundamental role in my aspirations to be healthy after failing a medical test. I knew I had to get my health back on track," said Abd Wahab.
However, he knew exercising was not merely enough. Eating right was the key to his goals and once he started eating clean, he began seeing positive results.
"From these challenges, we brought in AvocBar with the hopes it can help others as well," said the owner.
As for the meal plans, it can also be customized for members at the Boss Gym, catering to their requirements and fitness goals.
A personal trainer will discuss the targets the members intend to achieve and personalise a diet plan for them.
AvocBar is a franchise from Malaysia, which started their journey into the healthy food industry in 2020 and it remains a popular choice for people of all ages due to its delicious selections and family friendly ambience.
In total, there are 40 healthy food dishes that customers can choose from.
What they have in the menu is a wide selection of choices such as the AvocBar Premium which offers Baked Avocado, Signature Burger, Salmon Tart, Benedict Royale, Wagyu Steak, Avocbar Signature Salad and many more.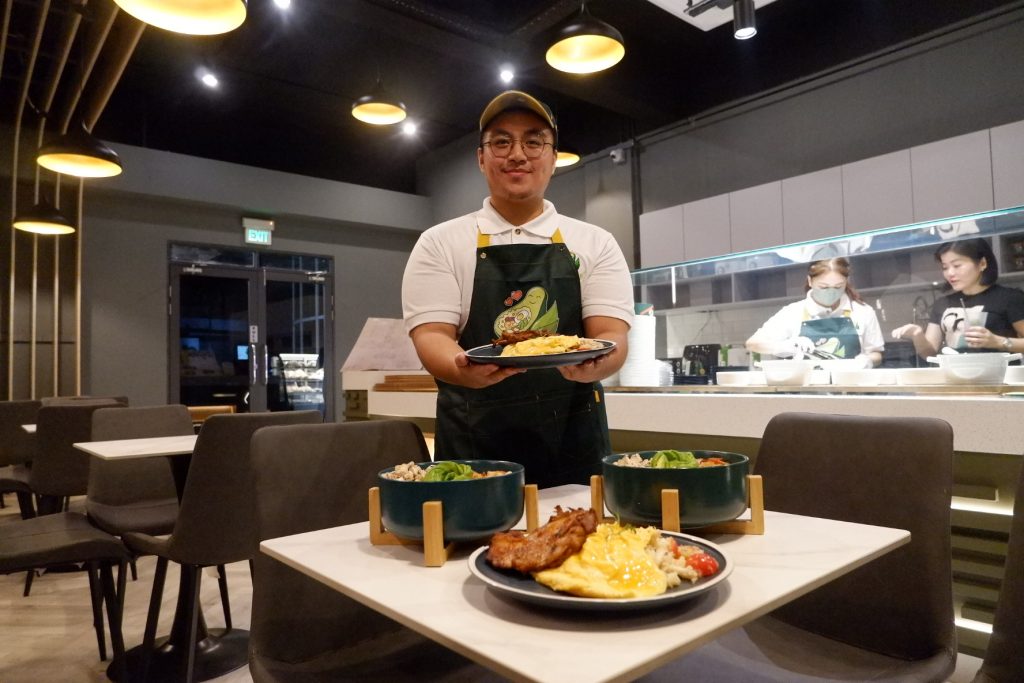 Not only that, but they also offer healthy rice bowl sets such as the Tofu Bowl, Tempeh Bowl and Sauteed Vegetable Bowl which are suitable for vegetarians and there are also meat selections such as Smoke Duck Bowl, Chicken Bowl, Prawn Bowl, Smoke Salmon Bowl and many more options to choose from.
AvocBar also offers specially curated drinks in the menu such as the AvocTrend which are drinks that are made with Avocado milk like the King of Avocbar, Papaya Avocado Milk, Banana Avocado Milk and their recommended choice, Dragon Avocado Milk.
More than that, they also offer smoothies such as the Boyfriend smoothie; a blend of Dragon Fruit, Banana, Apple and Chia Seed, Soulmate; a mix of Avocado, Banana, Apple, Chia Seed and Pure Pumpkin and more smoothie options to choose from.
The restaurant offers a little something for everyone and they hope to be next go-to healthy food stop.
Present during the official launching and ribbon cutting ceremony were the management, staff
and owners of the new establishment, Kenny Tchung and Abd Wahab Fadillah.
During its grand launch today, all patrons are given a 10% discount on the entire menu. Visit them
today at Higher Point Kiulap.
THE BRUNEIAN | BANDAR SERI BEGAWAN