The Korean Festival 2023 recently kicked off with a weekend full of culture, music, food, and more featuring special performances.
The event was hosted by The Embassy of the Republic of Korea and co-organised by Times Square Shopping Centre.
The three-day event was filled with several fun activities, workshops and demonstrations which included a Cooking Class, Hanbok Dress-up and photo booth, quizzes, Hangul name writing, and Korean Traditional games to name a few.
On hand to launch the event were Acting Permanent Secretary at the Ministry of Culture, Youth and Sports Dr Siti Norkhalbi Haji Wahsalfelah and Ambassador of the Republic of Korea to Brunei Darussalam, His Excellency Kim Soung-eun.
The ambassador shared during his welcoming speech that the annual festivals have introduced the people of Brunei to the wonders of Korea whilst providing the chance to experience both traditional Korean culture and the latest trends.
"Through these festivals, I believe we have fostered mutual understanding and strengthened the friendship between our two nations," he said.
This year's Korean Festival featured captivating performances and activities showcasing the rich and colorful Korean culture, including K-POP performances, cooking classes, and Hanbok dress-up, and also stalls and booths where the public could immerse themselves in Korean culture, tourism, cuisine, and product.
Furthermore, the opening ceremony featured a street dance group ARTGEE from the Republic of Korea showcasing energetic and exciting dance with a glimpse of traditional Korean culture and K-pop.
Moreover, the group has won several world competitions in Germany, Spain, and the US and they will also showcase their own performance at JIS Art Centre titled 'The Rhythm of Korea in Brunei'.
Not only that, but the festival featured various exhibitors including Antara, AIFA Sdn Bhd, Cuckoo International Brunel, Freme Travel Services Sdn Bhd, Grand Motors, Hyundai Elevator, Intracorp Sdn Bhd, Kimsko Sdn Bhd, On the Green, Pan Bright Travel Services Sdn Bhd, Restoran Yam Yam Korea, Setia Motors and Unknown.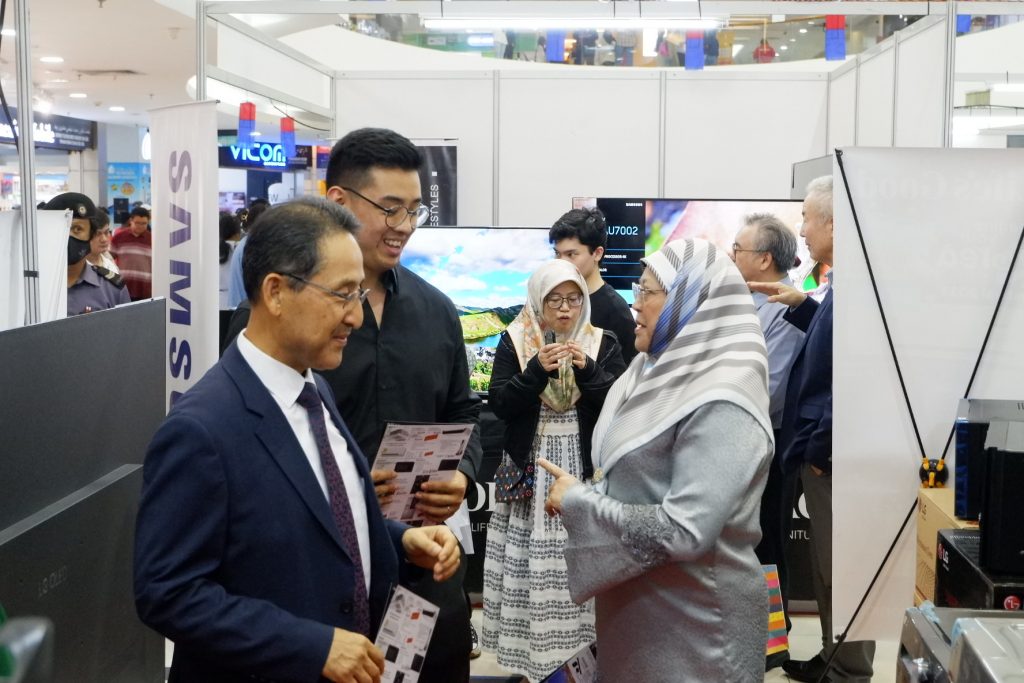 Throughout the event, a lucky draw campaign was also held where customers would need to visit the exhibitor's booths in order to participate with the prize presentation being announced on the final day of the festival.
THE BRUNEIAN | BANDAR SERI BEGAWAN