Tasek Brasserie has launched a brand new menu of dishes that brings a unique amalgamation of Western and Asian flavours offering plenty of mouth-watering choices to suit your every palate.
Whether you are in the mood for a fulfilling dish or just a bite to eat – the new menu has it all.
The restaurant is introducing a myriad of new delicious-tasting menu featuring staples like pan pizzas, crisp, cool and refreshing salads, comforting pasta, sandwiches, steaks and many more more.
For starters, the restaurant showcases a variety of new and delicious appetisers from hearty soups to savoury bite-sized appetizers.
One of their highlighted appetisers is the BBQ Chicken Wings Drumettes. Juicy and tender on the inside, light and crispy outside and smothered in sweet, tangy house-made BBQ sauce, delicious with every bite.
Another highlighted appetiser is the Crustacean Bisque. There is nothing like soup to comfort the soul and the restaurant's Crustacean Bisque is quite heartwarming.
The luscious and velvety bisque packs a whole arsenal of comforting flavours and is made extra special with the plump juicy prawn. A perfect way to start the meal.
As for the main course, customers can indulge in the restaurant's selection of delicious Western and Asian mains from the new menu including highlighted specials such as Beef Shepherd's Pie, Nori Crusted Sea Bass, Radisson's Special Bakmi Ayam Bakso and more.
One of their notable highlighted new dishes is the Australian Beef Ribeye.
Each bite of the succulent and mouth-watering rib-eye is packed full of flavour and is lathered in delicious black pepper gravy that is further elevated with a side of garlic-infused potato puree that perfectly compliments each other.
Another hearty dish to choose from is the Seabass with Asam Pedas Tempoyak, a unique take on the classic Malay dish that features lush and juicy sea bass with luxuriously sauteed sambal and tempoyak sauce.
End your meal on a high note with the new menu of heavenly desserts that will tempt your taste buds from their Tarte aux Pommes to their Chocolate Lava Cake.
If you're going for the grand finale, the Banoffee Bread Pudding is the perfect dish to end a hearty meal. The dessert is a layer of oh-so-sweet sensations that is made with warm, delicious banana bread pudding topped with coffee ice cream and toffee sauce.
Another highlighted dessert is the restaurant's refreshing Pavlova with fresh fruits and mango passion fluid gel — a heavenly meringue treat.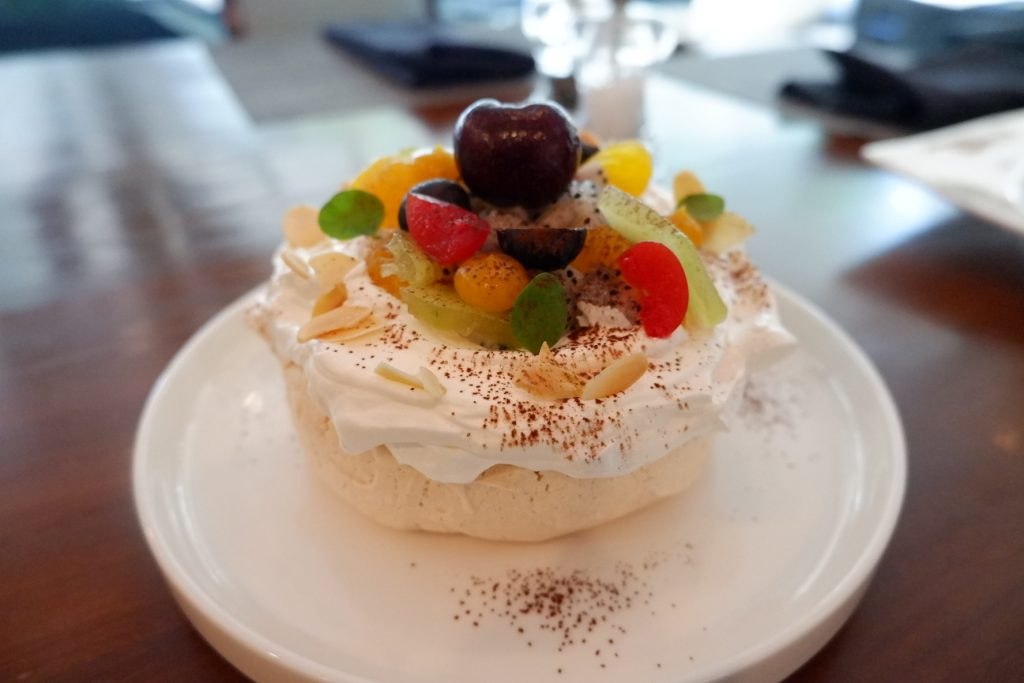 Besides that, Tasek Brasseries also launched its new drink menu. If you are looking for fruity and fresh drinks to cool down on a hot day, the Tasek Syurga and Piñachee Fizz perfect is the summer drink for you.
For bookings and reservations, contact Tasek Brasserie at 2244272 or follow @radissonbrunei on Instagram for more information and the latest updates.
THE BRUNEIAN | BANDAR SERI BEGAWAN