Indulge yourself in a medley of scrumptious Turkish delicacies, music and art at the 3rd Türkiye Cultural and Culinary Week Festival that will be held at the Rizqun International Hotel.
The festival will run from 25th to 29th October showcasing the rich heritage of Turkish cuisine, with its unique characteristics and vibrant flavours, as well as, captivating live calligraphy art performances and traditional Sufi music.
The pre-launch event was held today by the Embassy of the Republic of Türkiye with the diplomatic corps at the Reading Room of the Rizqun International Hotel.
In his welcoming speech, the Ambassador of the Republic of Türkiye to Brunei Darussalam, Prof. Dr. Hamit Ersoy highlighted how the 'kitchen' "has become a medium for cultural diplomacy".
Adding that terms such as "gastro-culture", "gastro-tourism" and "gastro-diplomacy" signal "the centrality and importance of the 'kitchen' for diplomacy, tourism, a nation, an identity and more".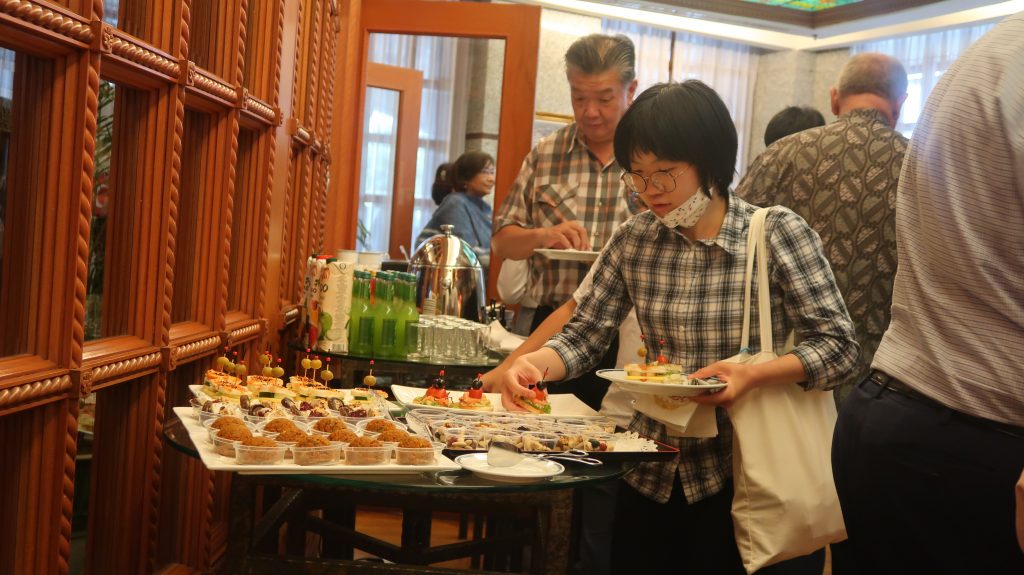 Throughout the five days, the festival will be bringing guests on a culinary journey into the captivating world of Turkish cuisine, where every dish celebrates the multicultural heritage, influenced by Balkan, Central Asian, Caucasian, Middle Eastern and Mediterranean flavours.
Aside from the well-known and loved Turkish cuisine, popular and respected calligraphers Seyit Ahmet Depeler and Abdurrahim Kahya will also be performing live calligraphy on top of a static exhibition of their award-winning work.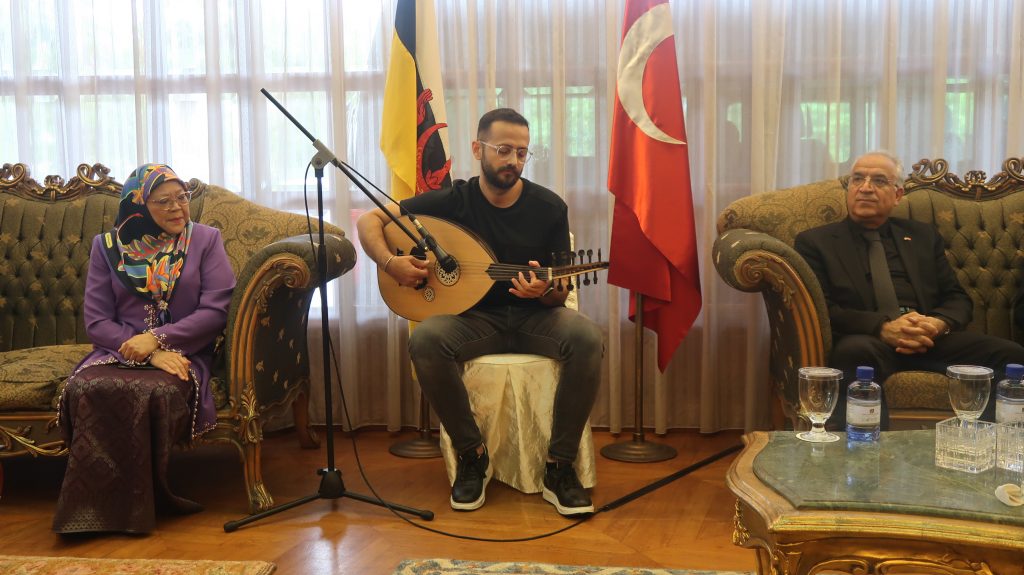 Diners will also have the entertainment of Turkish musicians from Istanbul, with Enes Metehan Şahin playing the Oud (Gambus) and Özgür Ahmet Şarman playing the Turkish Qanun, a popular instrument in art music from Central Asia to the Maghrib region and is famous for its unique and melodramatic sound. Choirmaster Suat Kılıç will also perform alongside the other artists as a vocalist.
Not only that, but diners will also stand a chance to win a return air ticket to Istanbul by Turkish Airlines.
Present as the guest of honour was Deputy Permanent Secretary (Culture) at the Ministry of Culture, Youth and Sports Dr Siti Norkhalbi Haji Wahsalfelah.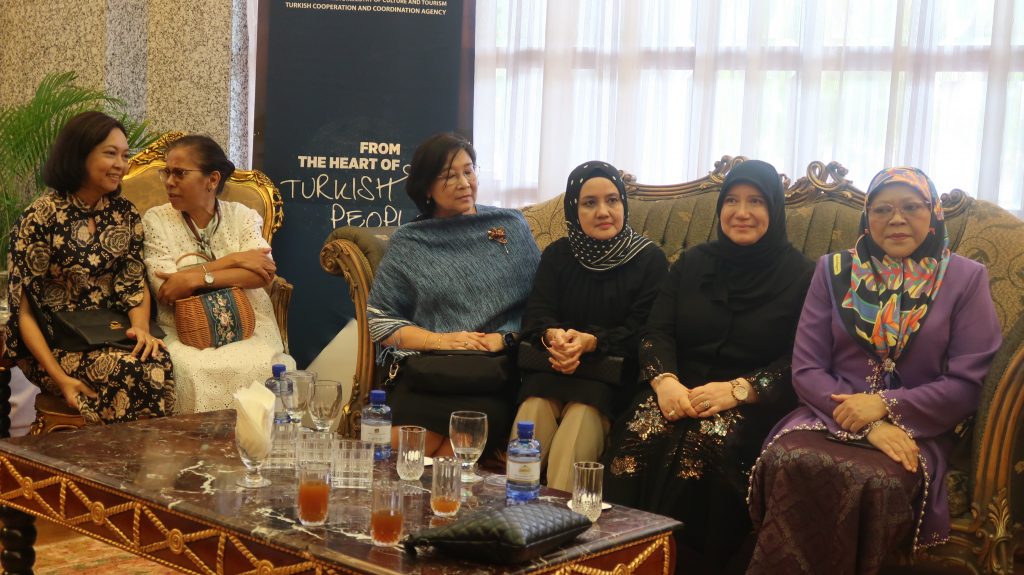 THE BRUNEIAN | BANDAR SERI BEGAWAN