KPJ Kuching Specialist Hospital, a leading healthcare institution, has taken a significant leap in expanding its technological capabilities with the introduction of ROSA (Robotic Surgical Assistant) to the Borneo region. This innovative step is a testament to KPJ Kuching's commitment to advancing medical care.
The hospital recently hosted a highly successful Health Talk event, designed to provide individuals with valuable insights for leading healthier lives. The primary focus of the event was to explore cutting-edge solutions for improving patient recovery after total knee replacement surgeries and ensuring the longevity of implants for over 25 years.
The Health Talk was expertly delivered by orthopaedic specialist Dr. De Lee Woo Guan, renowned for his expertise in total knee replacements (TKR). Traditionally, TKR procedures employed neutral mechanical alignments, aiming for equal medial and lateral gaps during extension and flexion to minimize implant wear. However, this approach sometimes fell short of restoring native knee function, leading to patient dissatisfaction.
Dr. Lee introduced Kinematic Alignment (KA) as a groundbreaking solution to this problem. KA not only improves patient clinical scores but also accelerates recovery by restoring the native knee architecture, reducing soft tissue relaxation, and enhancing overall patient satisfaction. Dr. Lee utilizes Rosa Personalized Alignment™, a state-of-the-art technology, to precisely replicate each patient's unique anatomy, address soft tissue laxity, and ensure accurate component placement, thereby significantly improving clinical outcomes.
"We firmly believe that fostering a deeper understanding of these medical advancements is pivotal in creating healthier and happier communities," said Dr. Lee Woo Guan.
The Health Talk event took place on three occasions: September 24 (Kuching Edition), October 8 (Sibu Edition), and October 22 (Miri Edition), attracting participation from over 100 enthusiastic attendees.
Key highlights of the Health Talk event included Dr. Lee Woo Guan's expert presentations on total knee replacements, interactive Q&A sessions providing attendees the opportunity to seek guidance from a knowledgeable panel of speakers, valuable networking opportunities with healthcare professionals, free basic health screenings, and exciting lucky draws.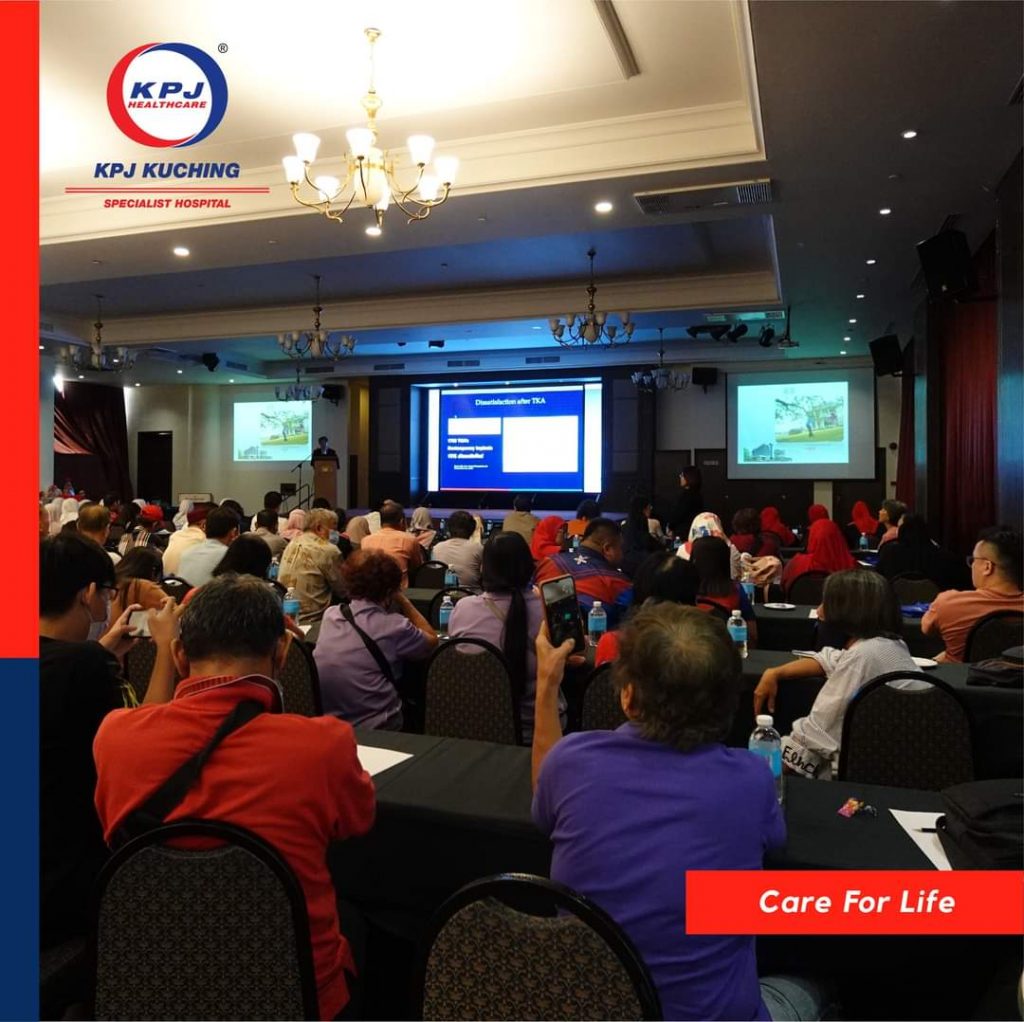 General Manager of KPJ Kuching Specialist Hospital, Nurhazimah Mahat, emphasised, "We firmly believe that knowledge is the first step to a healthier and better life."
"Our Health Talk event serves as a platform for individuals to learn from experts, ask questions, and connect with others who share a passion for wellness," she added.
KPJ Kuching Specialist Hospital remains at the forefront of medical innovation, ensuring that the community has access to the latest advancements in healthcare, ultimately contributing to healthier, happier lives.
THE BRUNEIAN | KUCHING