Come one come all to try a variety of one of Malaysia's famous dishes — the Laksa at the Malaysian Laksa Festival 2023 at the Rizqun Coffee House from 4 to 5 November 2023.
The food festival in collaboration with Rizqun International Hotel is available from 3 to 5pm offering Laksa from various Malaysian states including Penang Laksa, Johor Laksa, Sarawak Laksa, Kedah Laksa and Kelantan Laksam.
Guests will also be able to enjoy other Malaysian dishes such as Malaysian Egg Fried Rice, Roti Jala, Otak Otak Ikan Goreng, Pasembur, Penang Char Kway Teow, Apam Balik, Kueh Ondeh Ondeh and Keria Gula Melaka.
The event was launched on Friday by High Commissioner of Malaysia to Brunei, HE Raja Dato' Reza Raja Zaib Shah who officiated the ceremony by "pulling" Teh Tarik.
In his welcoming remarks, the High Commissioner shared how Malaysians are very proud of their food.
"In Malaysia, the various types of food come from the various races and ethnic groups. Food is one of the factors that unites and binds Malaysians," he said, noting the country's reputation as a food paradise that is well-known to the world.
"(And) being a multiracial and multicultural country, Laksa has become a symbol of our country's
diverse blend of cultures. Be it at a fancy hotel buffet or a roadside stall, Laksa is one
of the homeliest dishes you can find in every corner of Malaysia."
"Hence, it is an honour for the Malaysian High Commission to host this first-ever Laksa Festival in Brunei, which is made possible with the great support and collaboration with The Rizqun International Hotel and Tourism Malaysia," he added.
Through the festival, the High Commission aims to acquaint and present the diverse flavours of Malaysian Laksa to friends in Brunei.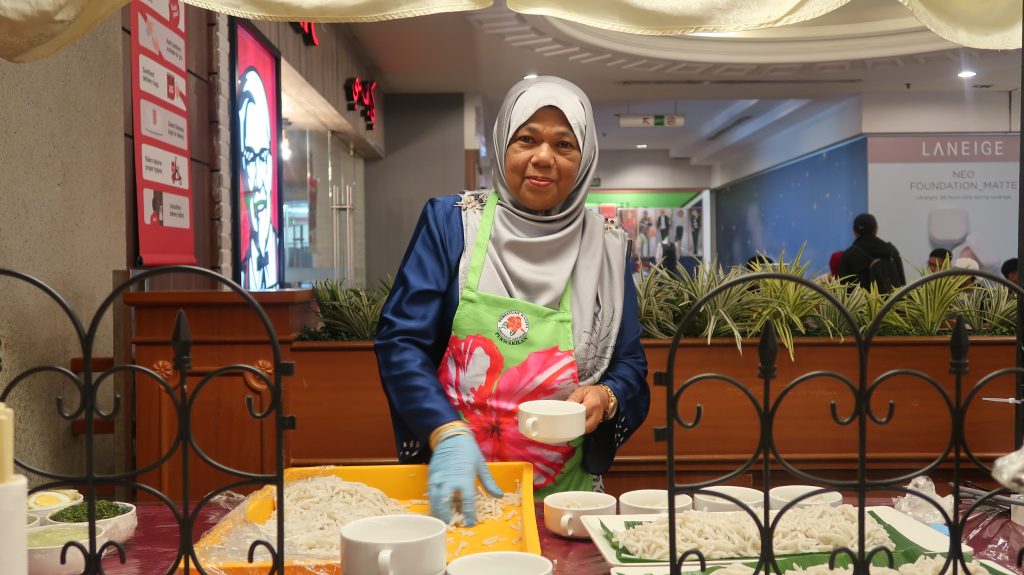 It also offers an opportunity to immerse oneself in a distinctive gastronomic experience and step beyond one's usual culinary preferences.
"This is also part of the cultural diplomacy efforts under Malaysia's Foreign Policy Framework in promoting Malaysian food and culture to the world."
"In Malaysia, food lovers have long debated as to which state in Malaysia has the best Laksa," said HE Raja Dato' Reza who proceeded to share interesting facts about Laksa including that there are 20 different types in Malaysia.
This includes Laksa with unique names such as Laksa Sarang Burung or Laksa Ikan Sekoq.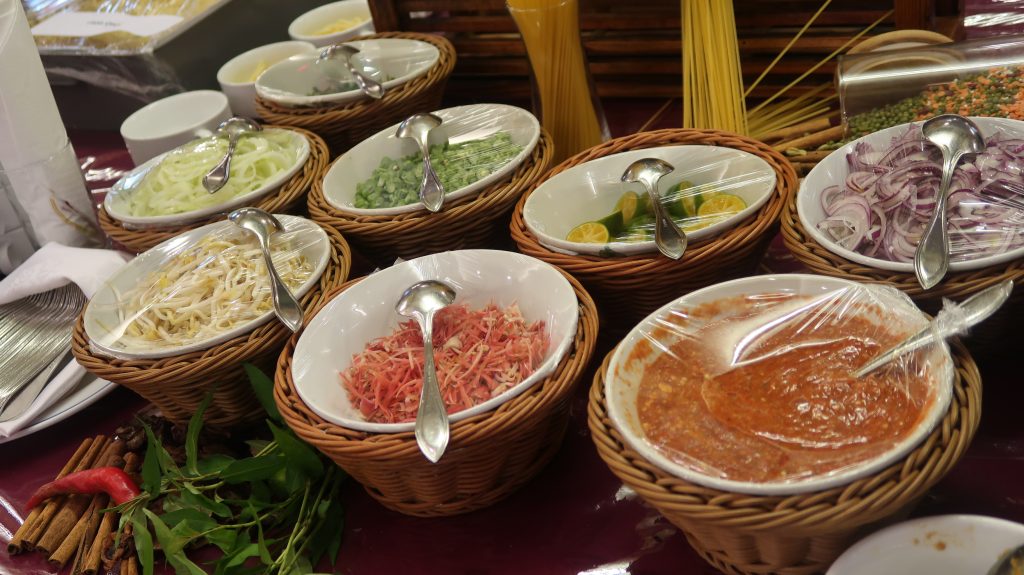 He shared with guests that the original way to eat Laksa Johor is actually using your hands and that in Australia, the Darwin International Laksa Festival is held annually.
"Nearly every state has their own version of Laksa which differs in taste and texture. Some laksa dishes are rich and creamy with coconut milk while others are more spicy, refreshing and sour."
HE Raja Dato' Reza added that last year, CNN ranked the Penang Laksa second place on the list of '50 of the best street foods in Asia.'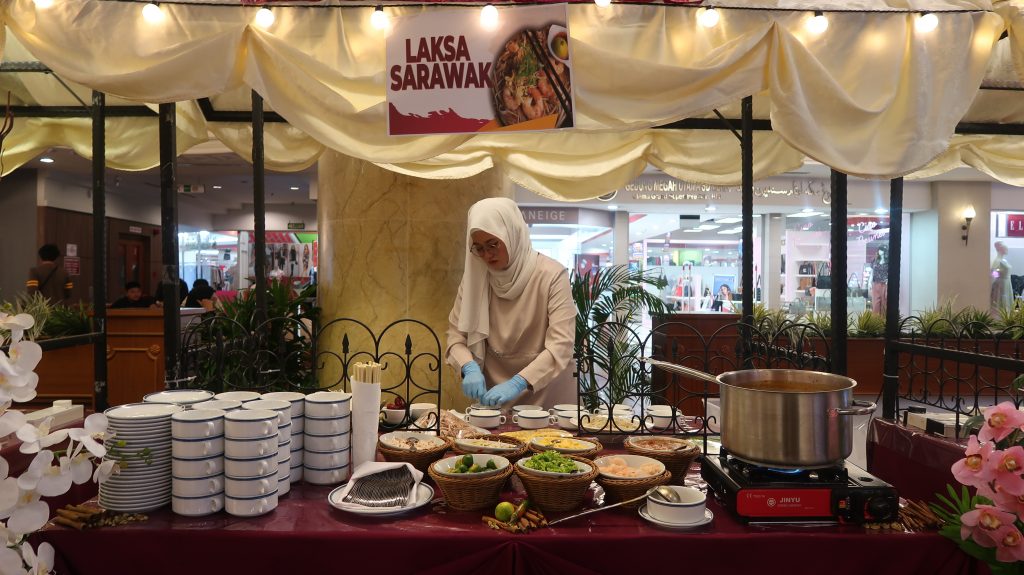 "While CNN described Penang Laksa as 'a big, delicious bowl of soup that just hits the spot', the late celebrity chef Anthony Bourdain named Sarawak Laksa as 'Breakfast of the Gods'."
"Special for today's event, we invite everyone to sample authentic Laksa from Sarawak, Kedah, Penang, Johor and Kelantan, personally cooked by five Malaysian chefs."
The chefs also held a live cooking demonstration of Laksa Sarawak and Laksam Kelantan, sharing which ingredients to use as well as cooking techniques.
"Everyone knows how food has the power to foster understanding and bring people together," said the High Commissioner.
"It is how we make friends, foster relationships, celebrate milestones and many more. I invite everyone to join us to savour the extraordinary flavours of Laksa that Malaysia has to offer," he concluded.
Present as the guest of honour was the spouse of the Governor of Sabah, Yang Amat Berbahagia Toh Puan Datuk Seri Panglima (Dr) Hajah Norlidah Tan Sri Datuk R.M. Jasni.
The buffet is priced at $20 for adults and $14 per child. Advanced booking is required by calling +673 2423000 ext 7811.
To see the full menu, the public can check out Rizqun International Hotel's Instagram @rizquninternationalhotel.
The Bruneian