Progressive Impact Technology (B) Sdn Bhd (PITECH Brunei), a solutions provider for the power utility sector, is keen to have more locals to be part of its workforce, further establishing its presence in the country.
The Malaysian-based company which is owned by Zaiyadal Keluarga Sdn Bhd, opened its doors to the Bruneian market in January after its inauguration in June last year.
PITECH Brunei which is managed by Progressive Impact Technology Sdn Bhd (PITECH Malaysia) that has more than 20 years' experience in the power industry in Malaysia aspires to be more than just a solutions provider. 
Its expansion into the sultanate is part of the company's agenda to bank on the country's quality graduates and the pool of talents that are accessible through Job Centre Brunei (JCB).
One month into its operations in Brunei, the company has recruited one field engineer Muhammad Ghazi Puasa via JCB's apprenticeship programme i-Ready who is currently in Malaysia for field training.
Despite its young age, PITECH Brunei is positive and proactive in its search for suitable individuals to join the team as it believes that an organisation is built by good resources rather than by the business.
General Manager of PITECH Brunei Muhammad Ahzmi Abdul Latiff said that the company has a unique and different approach in doing business.
It is often that a tender is pushed out first, he added, before hiring can take place once a company is being awarded a project.
There are circumstances where solutions provider needs to be imported for project implementation and will return home when the project is done, leaving the local clients struggling for the tenant's support.
"Our approach is different as we want to bid from here rather than from outside and to do so, you need to build your own team which is more beneficial to the local office. We let the local team be the champion in the bidding," he said.
He further said that response time may be longer should clients need support from the international office and that the downtime will affect business performance.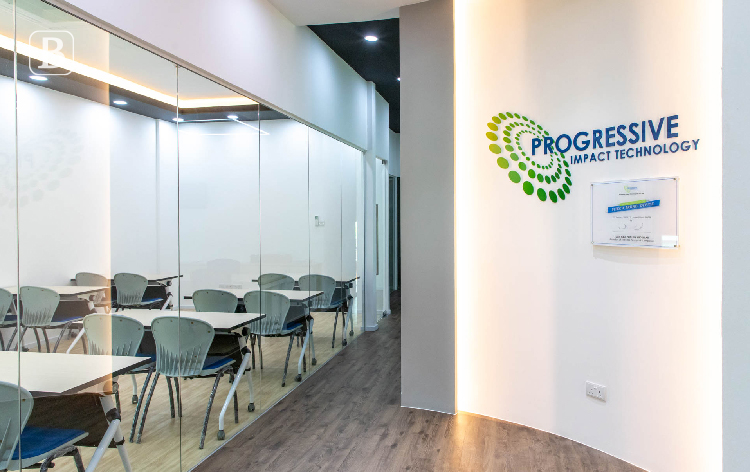 "So why not bring the company here and get much more satisfaction for customers," said Ahzmi.
PITECH Brunei's core business focuses on technology used in the power and energy industry with Substation Automation and SCADA Telemetry as their products.
"Any company that has the responsibility to distribute, transmit or generate power, are our main customers. It is known that oil and gas establishments have a great control system but the electric industry also needs to have a good control system," he said.
The company offers solutions in energy management which include power generation, safety and remote virtual monitoring, among others.
For its Brunei team, the company is looking for people to fill in positions in sales engineer, administrative, human resource, supply chain management, finance and accounts – the fundamentals for a company set up.
The General Manager further said that successful Bruneians will have a series of assessments either locally or internationally depending on positions, making them industry-ready.
 "We want the effective level of acquired knowledge to be established earlier because once we are awarded a project they are already in the stage of efficient, being able to deliver the given tasks," said Ahzmi.
THE BRUNEIAN | BANDAR SERI BEGAWAN