Get ready for the all-new elegant Alphard 3.5 Executive Lounge that will surely make one feel like being a first-class traveller.
NBT Brunei has introduced the latest variant of the luxury vehicle with features displaying modern features and seamless performance.
The executive MPV delivers powerful performance with excellent handling and stability with its dual VVT-I Engine with start/stop technology as well as its eight-speed automatic transmission.
As the face of luxury for Toyota, the Alphard 3.5 Executive lounge offers an exclusive exterior with a premium design for their 18-inch alloy wheel that gives out a sleek style to complement the personality of the luxury vehicle.
The grille's centre part also contributes to a refined, exquisite appearance, giving the majestic front face a sumptuous impression.
Not only that, but the head-turning luxurious vehicle also has double moon roofs that provide a panoramic view of natural light.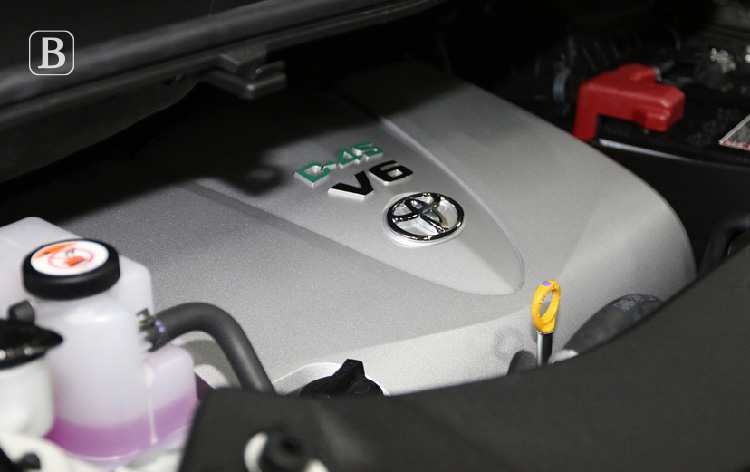 The rear combination lamps support a bold and intense look whilst the LED headlamps exude a slimmer and fearless impression.
Despite having an already lavish exterior, the interior has a more prestigious look, giving it a first-class feel.
Moreover, the spacious captain and ottoman seats provide a top-notch comfort – just like being on a plane.
With the car's customised seat panel control, its second-row also has the luxury of seat reclination and ottoman function where passengers can adjust according to their preferred seating posture.
For a fun and exciting ride, passengers get to watch some movies from Alphard's rear monitor entertainment system.
At the exclusive viewing of the Alphard Executive Lounge, its younger sibling Alphard 2.5 which is already available on the road was also showcased alongside the new model, demonstrating the elegant differences between the two cars.
To see the Alphard 3.5 up close and experience the luxury, members of the public can view the car at NBT showrooms on various dates.
For the Gadong Toyota showroom, the car will be on display from 16 July until 22 July; the Belait Toyota showroom between 23 July and 30 July; and lastly, the Bunut Toyota showroom will be from 31 July and August 7.
For more details, follow them on Facebook and Instagram @toyotabrunei
THE BRUNEIAN | BANDAR SERI BEGAWAN