Capturing beautiful moments and preserving the memories into desserts, Dha Whisk offers up aesthetic chocolate tarts and pavlova decorated with flowers that almost make it look like a bouquet or a mini garden.
Homegrown business Dha Whisk is a one-stop place for desserts, the brainchild of Dhabitah Hazirah Haji Johari. It aims to create memories whilst capturing great moments with loved ones or a place to gift for self-love, appreciating the little things in life.
Wanting to create happiness for people and spread joy, the 29-year-old created the business so that people can share their feelings through desserts and it gives her a sense of purpose when people are happy with the desserts that she makes.
The inspiration for Dha Whisk comes from a small café in the UK that she used to visit which atmosphere was homey and welcoming, serving a variety of delicious desserts. Reminiscing her visit to the eatery, she wanted to capture the moment and recreate it.
"My family and I usually spent our time together in the café for hi-tea to relax and enjoy their desserts. The owner of the café was a very friendly young lady who always served us with a sincere big smile and greeted us whenever we stopped by her café. That kind of hospitality and good food, I wish to reflect it to my small business," said Dhabitah.
For the entrepreneur, she knew that food has always been a passion that she has had from a young age.
She would spend her time watching documentaries or travel channels related to food and culture.
Running the business from her very own kitchen and creating her signature product during the first wave of the pandemic, it has slowly developed into a business when her desserts became a hit.
"The first product that I introduced was my best-selling Signature Chocolate Tart which my family enjoyed. There were a lot of thoughts and values being put into creating this product," said the entrepreneur.
Another product that she introduced was the Garden Pavlova which also became one of the popular orders among her customers.
The Signature Chocolate Tart is sold at 8-inches for $15 and 9-inches for $25. While the Garden Pavlova is priced at $25.
What's unique about the business is that the desserts are never decorated the same, giving a surprise to customers which the desserts as one of a kind.
"As I have stated in my Instagram 'Each box has a different decor every day because it's a surprise for you and your loved ones' and the aim of this is to create an unexpected 'gift' so that the customers themselves could feel excited when opening the box," said the 29-year-old.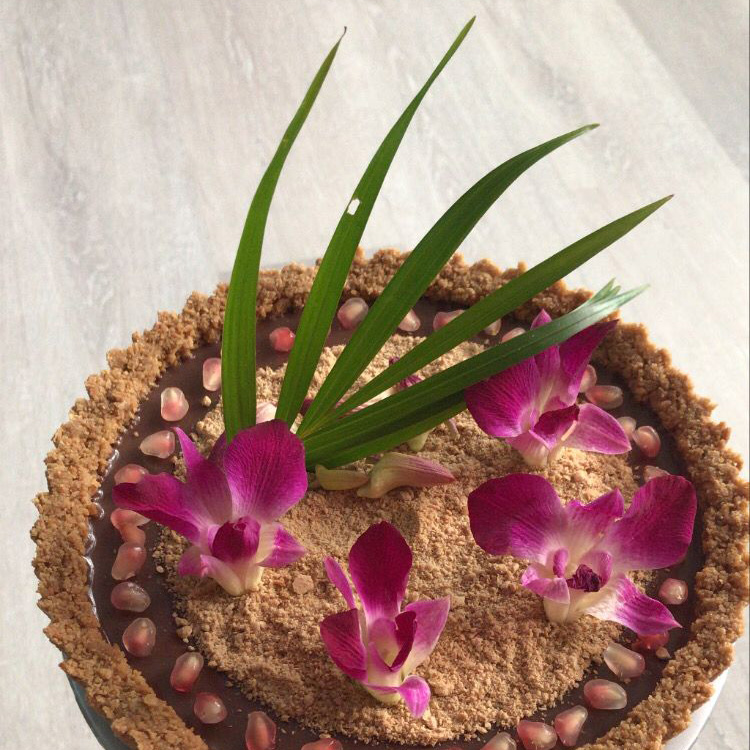 Acting as a surprise box for her customers, Dhabitah wanted to create joy with the desserts that she makes, especially with the decorations.
Just like any other business, the local brand also encounters its own challenges and for the entrepreneur, it is juggling between the business and day job.
"Time management is a little bit difficult. However, if I enjoy what I am doing, it is worth the time, effort and outcome. When customers give positive feedback, it helps me to be motivated and innovative, creating more ideas and producing more for the menu," said the baker.
With the motivation that she gets, she is looking forward to introducing more desserts in the future and expanding and growing her business into something more.
Find out more on Dha Whisk by going to their Instagram @dha_whisk and order a dessert decorated with a surprise for a loved one or a special event.
This article was first published on 12 March 2022 in our Weekly Epaper issue 184 | More stories here
THE BRUNEIAN | BANDAR SERI BEGAWAN