Budding entrepreneur Sharifah Amirah Malai Hj Hamir started homegrown streetwear label, Kooks Klo as a creative outlet that was brought to life in 2021 by creating catchy colourful clothing collections that celebrate confidence and comfort.
Amirah graduated with a degree in Financial Economics from the University of Kent and over the last few years, she has been working at the family business.
The 36-year-old runs a construction and service company with her mother, but soon found herself wanting to explore her passion for fashion.
The intersection with streetwear happened naturally for Amirah. She wanted a medium where she can both express her creativity and also to bring people together and to her, fashion was the best way to do that.
"Kooks Klo was founded during the height of the Pandemic. Although I have a full-time job, however, I felt that something was missing and that I was not in touch with my creative side," Amirah shared.
"Creating my own brand has always been something that I wanted to do, and when people started asking about a T-shirt that I bought and thought it was my brand and wanted to buy it, that was my push," she added.
Amirah, explained that the name "Kooks Klo" was meant to represent the founders, "A 'kook' is basically an odd person with mad or eccentric ideas. It was ideally to represent the founders and what they're set out to do. So, everything you see at Kooks has something unique about it," she explained.
She has always been drawn to different varieties of fashion styles but it is brands like Adidas and Nike that would serve as the impetus for her interest in streetwear.
The 36-year-old discovered her growing desire and passion for streetwear in 2014, when she had a chance to explore the vibrant streets of Harajuku and Omotesando Hills in Tokyo, Japan.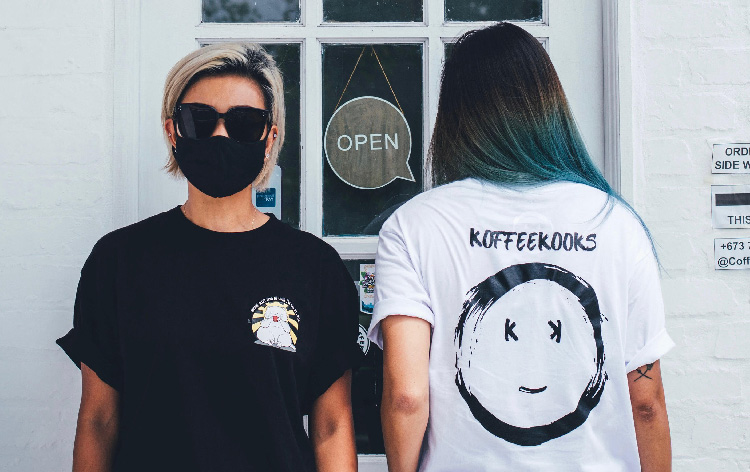 As a budding fashion entrepreneur, Amirah said she has long admired Billionaire Boys Club, RipNDip, and Fear of God, which inspired her to take a big step into designing her streetwear brand,
Unexpectedly, her big push towards that dream came in the middle of the second wave of the pandemic.
Moreover, what is keeping Amirah motivated is her strong passion for fashion and love for her son.
Amirah had no prior experience with creating her own lifestyle brand but with the help of friends and family she decided to take the leap.
The mompreneur put all of her love and effort into the brand, confident that her dreams would be realised. And they did. Kooks Klo introduced its very own first Koffeekooks Kollection in early September 2021.
According to Amirah, the Koffeekooks Kollection's design is the epitome of the founders themselves – it exudes both confidence and kookiness.
"The Kooks Klo Smiley or better known as Koffeekooks was inspired by our love for coffee, hence the shape of the face as a coffee stain, and inverted Ks as eyes to represent the fun and eccentric behavior this brand expresses," she detailed.
The collection was not just a milestone for the up-and-coming lifestyle brand but it also represents a new-found confidence towards reaching their desired goal towards expanding the Kooks Klo brand.
According to the founder, the brand aims to bring people together through fashion by creating a sense of relatability in its products. The designs were mostly inspired by everyday life experiences.
The momprenuer further shared that their t-shirts are minimalist by design and serves as blank canvases for their vibrant artwork.
"At Kooks Klo, the T-shirts are a "canvas of thoughts", which means we create designs that take attitude towards life into account. We are not making t-shirts for the sake of making t-shirts, but to unite people through relatability," she shared.
"I want people to find my designs relatable and be able to express themselves through the brand. I am all about comfort and being comfortable in your own skin," she added.
Kooks Klo is also distinguished by its quirky characters ranging from Kooky the Kat to Chonks the Rabbit, the streetwear brand has found the perfect balance of comfort and eccentricity that appeals to its niche.
Since launching their streetwear brand in September 2021, the homegrown brand has received positive feedback from their customers.
"The market for streetwear in Brunei is still at its infancy but there is a growing hype. Having said that, it is really amazing to see the overwhelming positive response the Bruneians consumers have to locally designed streetwear," she said.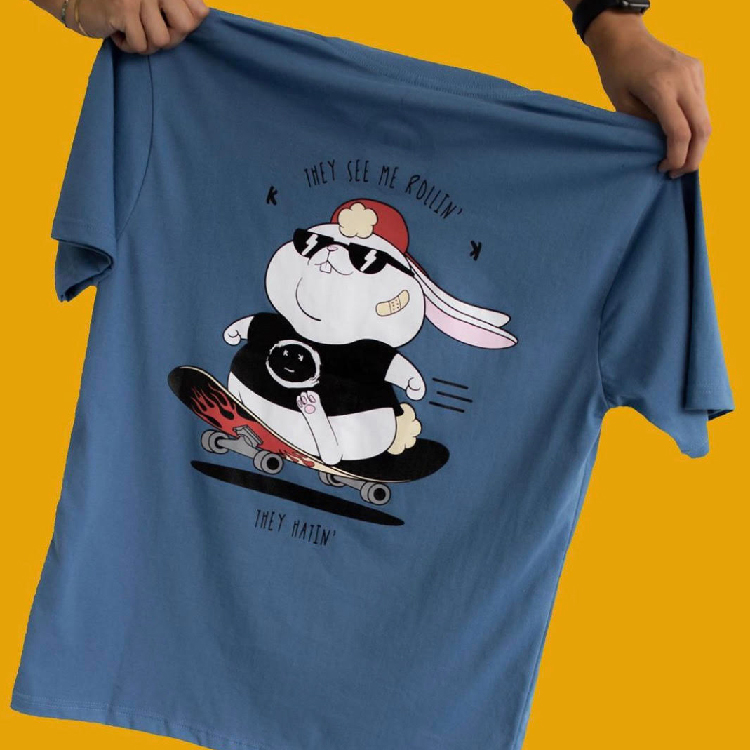 In March this year, Kooks Klo and local business, the Phat Belly, came together to release their very first collaborative collection that features both of their signature characters.
"Being one of the hottest restaurants in town with a strong branding and serving fantastic comfort food, what better opportunity than to collaborate with them as we are also all about comfort," she said.
While establishing their clothing brand in the midst of COVID-19, she shared that the pandemic has not slowed them down.
Like many businesses, there are always challenges and Kooks Klo has been a great learning experience for Amirah.
One challenge, specifically, was finding the right suppliers to source materials and clothing.
"Restrictions on travel meant that it was difficult to source materials. The availability of resources locally was limited too so we had to outsource. Delivery of our t-shirts took a while, sometimes there were also delays," she shared, adding that the brand currently sources clothing from local-based suppliers.
The challenges of the pandemic taught her that patience and consistency is important, adding that it took determination to overcome the challenges and that every day is a new lesson for her.
Moreover, what's keeping her motivated to keep the business going is her son, who is the biggest inspiration and drive for her journey as a fashionpreneur.
When asked about future plans for the local lifestyle brand, Amirah shared that they are eyeing on expanding their collection and collaborating with more businesses.
"There will be more collaborations and new designs coming soon. We are currently working on a new project as well and pretty excited to share it with everyone," she said.
Furthermore, aspiring to establish herself in the local fashion scene, Amirah looks forward to the challenges that come ahead with a desire to grow the Kooks Klo brand both locally and internationally.
"I hope to see Kooks Klo recognised as a well- known brand here in Brunei and be able to sell our designs overseas," she shared.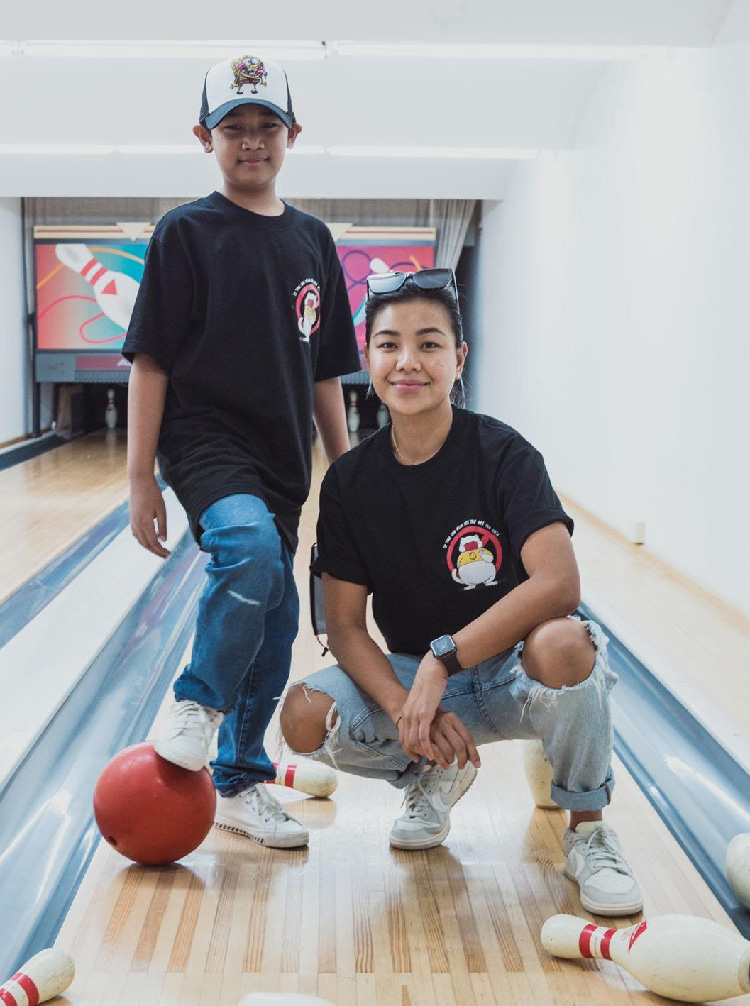 This article was first published on 16 April 2022 in our Weekly Epaper issue 189 | More stories here
THE BRUNEIAN | BANDAR SERI BEGAWAN