IBD Securities (BIBDS), a wholly-owned subsidiary of Bank Islam Brunei Darussalam (BIBD) will be organising an investment challenge aimed at improving financial literacy among the youth in the area of investing.
The six-month challenge, which begins on June 15, provides a competitive yet fun environment during which participants will learn and gain a greater understanding of the benefits of investing and the virtue of a disciplined approach through "hands-on" experience.
A total of 10 teams comprising undergraduates from higher learning institutions such as Universiti Brunei Darussalam (UBD), Universiti Teknologi Brunei (UTB), Universiti Islam Sultan Sharif Ali (UNISSA), Kolej International Graduate Studies (IGS), and Laksamana College of Business (LCB) Brunei are taking part in the challenge.
Each team will be represented by two or three participants.
"Investor education, especially among the youth, has always been at the forefront of BIBDS' activities and is part of an effort to build a culture and awareness towards investing in an informed and Shariah-compliant manner," said Head of Strategy and Business Development BIBDS Pg Ashrin Pg Mohd Zaidi.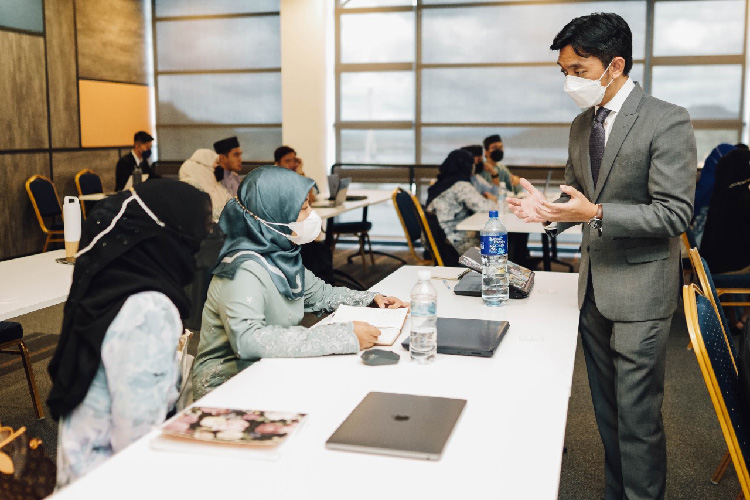 "This first-ever investment challenge is one of our many efforts in supporting the nation's vision in developing its Islamic capital market industry as well as part of BIBD Group's commitment to supporting the UN Sustainable Development Goals (UNSDGs) as we engage societies and for our financial system to grow in a more valuable and sustainable way."
Each team will be given $10,000 as simulation capital to be invested or allocated into a Shariah-compliant investable universe which includes asset classes such as equity, fixed income, commodity, real estate and cash.
The teams will be attempting to obtain the best risk-adjusted returns over the Investment Challenge period.
The Investment Challenge is expected to end in December 2022 with cash prizes and trophies to be won by the best-performing team and individuals.
A briefing session was recently held during which the participants were briefed about the format of the challenge and introduced to their mentors before the start of the challenge next week.

As part of the BIBD Group's Sustainability Framework, BIBDS last year launched a new Shariah-compliant ESG-Fund suitable for investors seeking to invest in products that promote sustainable economic growth, in alignment with the global commitment towards the UNDSDG.
Having been listed as a signatory of the United Nations Principles of Responsible Investing (UN PRI), BIBDS aims to become the domestic champion for ESG and socially responsible investing in Brunei.
Established in 1993, BIBDS is the first securities company in Brunei and offers Sharia-compliant solutions to retail and institutional investors as well as brokerage services for securities listed on Malaysia and Singapore stock markets.
On the retail side, BIBDS provides both brokerage services to clients wishing to trade BIBD shares and shariah-compliant securities listed on the Singapore Stock Exchange and Bursa Malaysia, and distribution of shariah-compliant mutual funds.
On the institutional side, BIBD Asset Management ("BIBD AM") services clients through its asset management arm. BIBD AM was set up in 2019 and is the first fully Brunei licensed Shariah-compliant asset manager.
BIBD AM offers capabilities in sukuk through professional in-house sukuk management, equities and multi-asset through strategic alliances with renowned investment management partners with a global footprint.

This article was first published on 11 June 2022 in our Weekly Epaper issue 197 | More stories here
THE BRUNEIAN | BANDAR SERI BEGAWAN