Stratus Developments recently unveiled their new premium Kiulap residence, Sanctuary by Stratus also dubbed the "Serenity at the Heart of the Capital".
The Sanctuary is perfectly positioned in the much-sought-after area in Kiulap. It is within close proximity to various amenities, such as the Jame' Asr Hassanal Bolkiah Mosque, RIPAS Hospital, and multiple shopping complexes including Impiana Jaya and Seri Q-lap Mall.
For those seeking a luxurious and modern lifestyle, Sanctuary by Stratus would be a place to call home.
Sanctuary features four double-storey semi-detached houses and 15 terrace houses.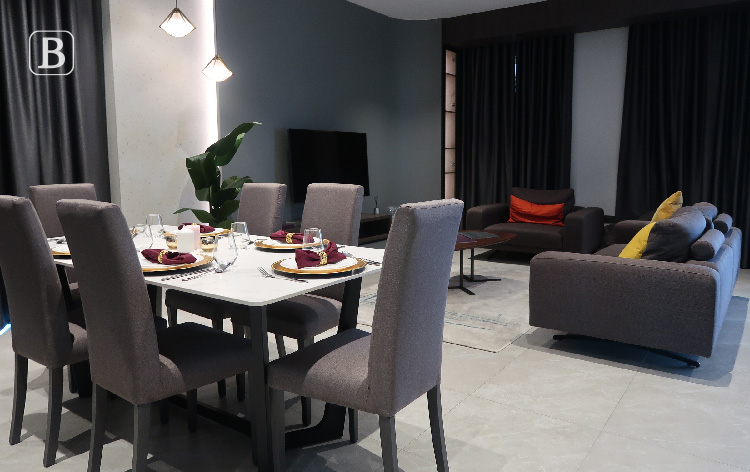 All units feature natural colours and textures that soothe the senses; as well as premium ironmongery, fittings and sanitary ware that are both aesthetically appealing and functional.
The premium residence offers an open plan kitchen, living and dining area, four bedrooms and three bathrooms to complete this spacious home.
Inside, an open-concept living and kitchen area encompasses the ground level, creating a warm and inviting living space.
Moreover, the accommodations are equipped with contemporary design and premium finishes using natural colours and sustainable materials giving you the comfort of a home in a luxurious setting.
Though it is the first housing project by the developer, Sanctuary by Stratus has already received award-winning accreditation from the prestigious Asia Pacific Property Awards (2021-2022) in the Residential Development Brunei category for its quality build, fine craftsmanship, and contemporary design.
For future plans, Stratus Developments shared that they are developing another deluxe residence in the works which is located in Jerudong.
The company is also constructing a three-acre commercial property in Kiarong called Eminence by Stratus.
This distinguished one-stop lifestyle destination will host 30 double-storey units arranged elegantly in 5 boutique blocks, also designed with a contemporary touch and complemented by picturesque landscaping, inspired by the Japanese springtime.
For more information on Stratus Developments' first venture into the world of premium real estate, customers can visit https://sanctuarybystratus.com/ or contact +673-718-4033.
This article was first published on 11 June 2022 in our Weekly Epaper issue 197 | More stories here
THE BRUNEIAN | BANDAR SERI BEGAWAN