Five customers of Bank Islam Brunei Darussalam (BIBD) emerged as winners of BIBD Aspirasi 4 Reward Campaign taking home a total of $50,000 cash prize.
Kamariana Hj Md Noor, Mohd Said Abdullah, Lim Kai Woon, Muhammad Hazmi Syahrain Julaihi, Ak Kamarul Araffin Pg Haji Ahmad each took home the quarterly prize of $10,000 .
The draw was carried out at PGGMB Building by member of the BIBD Shariah Advisory Body Dr Hajah Mas Nooraini Haji Mohiddin.
The winners were chosen from customers who subscribed to BIBD Aspirasi with a minimum holding period of 90 days.
One of the winners, Muhammad Hazmi Syahrain Julaihi expressed joy on winning the quarterly prize, thanking BIBD for the opportunity.
"This was unexpected but I am really happy for the reward," he said.
In an interview with The Bruneian, the graduate had opened up a Certificate of Deposit account with BIBD Aspirasi 4 to build up his savings for the future.
The 23-year-old also expressed his appreciation to the bank noting that BIBD Aspirasi 4 has helped encourage him to save, and is also looking to increase his savings with the product.
"Since I started BIBD Aspirasi last year, I would save at least $50 every month," he shared.
Moreover, the event also saw 35 other Aspirasi customers taking home the monthly prize of $1,000 each.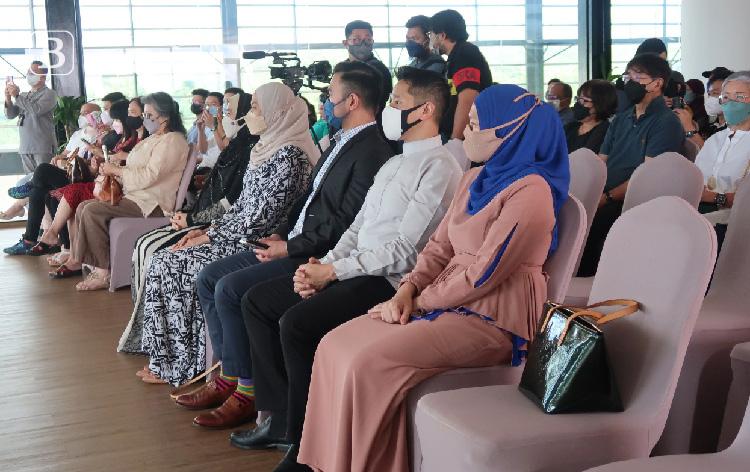 BIBD's Head of Treasury and Global Markets, Hazimah 'Izzati Pehin Dato Haji Adanan handed over prizes to the monthly winners.
The BIBD Aspirasi programme, which is now in its 4th cycle, was introduced to make the discipline of savings easier, more accessible, and more convenient as subscriptions and redemptions can be made directly through the BIBD NEXGEN Wallet mobile app.
To encourage long term savings and financial management, BIBD's long term objective isto ensure that customers continue to save and aim for financial independence.
With Aspirasi, not only are customers maintaining their savings, but also rewarded with the monthly cash prizes, quarterly prizes and the grand prize.
In order to qualify for the reward draw, customers are required to maintain a minimum holding period of 90 days, with a minimum holding deposit of $50 for the entire duration of the programme.
Those interested to participate are encouraged to sign up before 30 August 2022 to be eligible to win prizes under the BIBD Aspirasi 4 Rewards programme.
This article was first published on 25 June 2022 in our Weekly Epaper issue 199 | More stories here
THE BRUNEIAN | BANDAR SERI BEGAWAN