With their continuous effort in providing convenience and accessibility to the community and to Progresif customers, Progresif recently opened another Pop-Up Store at Rimba Point, making it their fourth pop up store to date.
The Rimba Point Pop Up store will give Progresif customers the accessibility to pay their bills, manage their accounts directly with Progresif's sales team, or even make purchases of their latest Home Broadband plans, Mobile Prepaid plans, and Postpaid plans.
Progresif Alternative Sales Channel Team Lead Abdul Khaliq Idris in statement said: "As the brand continues to innovate in order to better serve our customers. We have also attentively listened to our customers and offered a variety of solutions aimed at their convenience, ranging from easy access to bill payment via our digital platform to in-person interaction in a convenient and easily accessible location."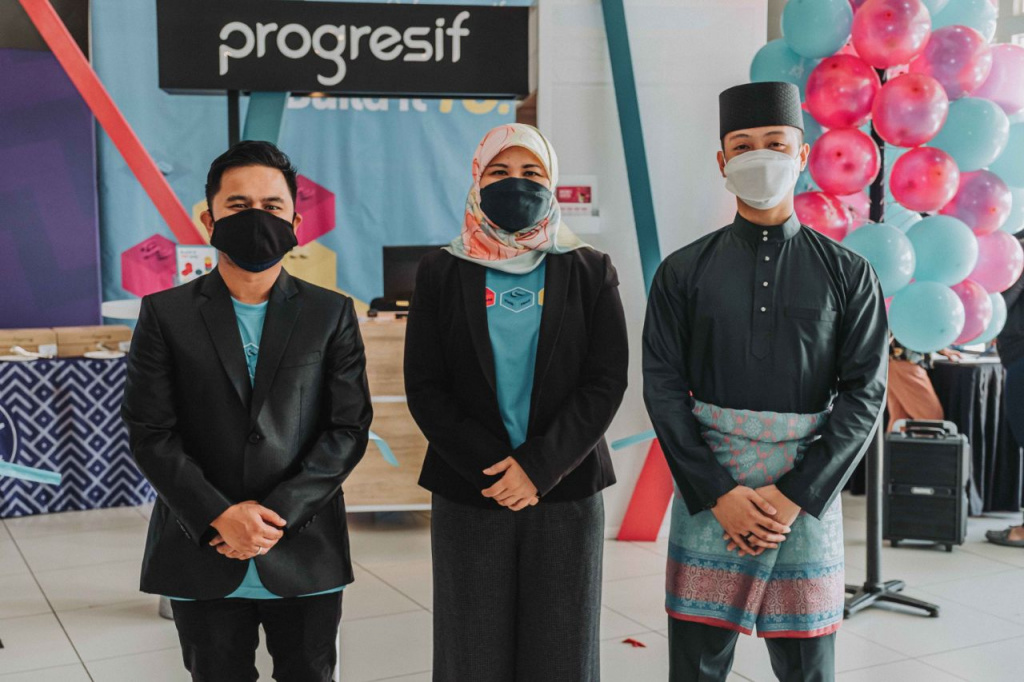 Progresif recently introduced its latest and newest Prepaid plan or sim prepaid 'terhebat' in town, called YO! For only $10, customers can get a YO! Free SIM with $10 preloaded credit and build their own prepaid through the Progresif CARE+ app and then simply select their preferred add-ons.
YO! Prepaid allows customers to customise their plans based on their needs and budget, with no monthly fee and a variety of options for Add-ons for Data, Talk N Text, and a Combo pack option, all at an affordable price.
Check out latest product updates through their Instagram and Facebook @thatsprogresif or website at www.progresif.com or speak directly with their team at 177.
Present at the ceremony were Chief Executive Officer of Progresif Hajah Nurul Haniah Haji Jaafar and Assistant Manager of Rimba Point Management Abdul Hadi Abdullah.
THE BRUNEIAN