The ASEAN and APEC Business Councils of Brunei Darussalam recently hosted the Digital Economy Forum in collaboration with the Ministry of Finance and Economy in partnership with Baiduri Bank.
The aim of the virtual forum was to highlight the opportunities of the digital economy for Brunei businesses and discuss how Brunei can achieve its digital transformation goals.
In his keynote address, Minister of Transport and Infocommunicatons Yang Berhormat Pengiran Dato Seri Setia Shamhary Pengiran Dato Paduka Haji Mustapha reiterated that in recognition of the fast pace of technology and the need to be adaptive, His Majesty the Sultan consented to the establishment of the Digital Economy Council on 15 July 2019 which subsequently followed up with the release of the Digital Economy Masterplan 2025.
"I am also pleased to note that whilst we have made critical advancements in connectivity, we are also looking beyond that," he said.
He added: "The four strategic thrusts of the Digital Economy Masterplan cover (1) Industry and Business Digitisation – which also encourages innovation and R&D; (2) Government Digitisation – which includes providing an enabling environment; (3) Thriving Digital Industry – that offers the capabilities and technologies and (4) Manpower and Talent Development – to ensure our workforce is digital ready now and for the future."
Yang Berhormat Pengiran Dato Seri Setia Shamhary also highlighted three flagship projects under the Digital Economy Council namely; Digital Identity, Digital Payment and the National Information Hub (NIH) which aims to drive and enable the adoption of digital technologies.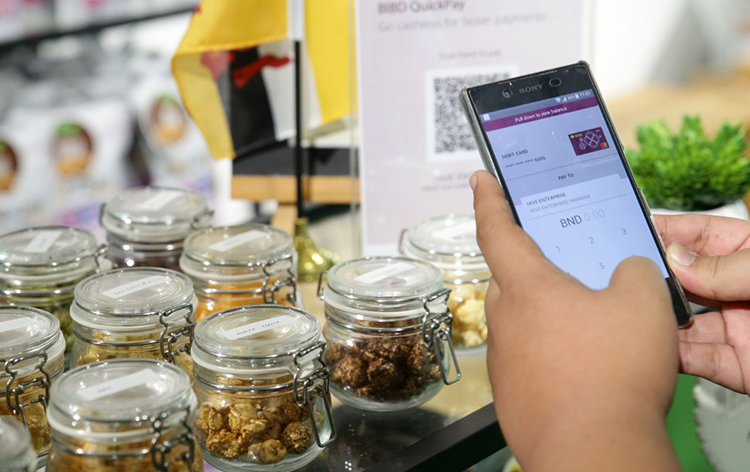 The minister further stressed the importance of partnership and collaboration stressing a Whole of Nation approach.
"Only through the implementation and delivery of Brunei Darussalam's digital transformation, can the vision of the Digital Economy be fully realised for economic progress, sustainability and social well-being," he said.
On her part, Chair of APEC Business Advisory Council Brunei who is also Executive Director of LVK Group of Companies and Member of the Brunei Digital Economy Council Hafimi Abdul Haadii said: "Transformation to a Digital Economy being one of the catalysts in the pursuit of a strong, vibrant, and prosperous economy, there is an urgent need for Brunei Darussalam to be prepared for the global paradigm shift in technology."
After the speeches, forum participants heard a presentation by Google's Joanne Bala, Government Affairs and Public Policy Lead – Malaysia, Singapore and Brunei, on the 'Future of Digital Transformation.
The presentation centred on Google's report on 'e-Conomy SEA', which tracks the most exciting digital developments in Southeast Asia, as the region's digital economy gathers speed towards $1Trillion Gross Merchandise Value by 2030.
The forum also featured a panel discussion with experts that included Permanent Secretary of Ministry of Transport and InfoCommunications Hj Mohammad Nazri Haji Mohammad Yusof, Chair of ASEAN Business Advisory Council Brunei and CEO of Dynamik Technologies Haslina Taib, APEC Business Advisory Council Brunei Member and CEO of imagine Suzanna Suharju, Head of Business Banking at Baiduri Bank Isa Liew and VP of Cross Border Payments, NETS (Singapore) Pte Ltd William Chang.
The panel discussed what needs to be done for businesses to implement a successful digital transformation strategy and the digital threats to be aware of.
Hj Mohammad Nazri highlighted that for Brunei to achieve the ambition of being a Smart Nation, it needs to be done through digital transformation.
Furthermore, Haslina Taib pointed out that in today's fast-changing digital-first world, we need to be dynamic and agile and implement a 'digital first' culture as we undergo a digital transformation journey.
She stressed that there needs to be inclusivity in supporting MSMEs with untapped economic potential to be more involved in digital development.
The panel also recognised that digital transformation could be a confusing and fearful process.
On his part, Isa Liew encouraged MSMEs to not be daunted by digital transformation but to take concrete steps to identify priority areas for their business to go digital. He went on to echo comments made by the panel that help and support are available and that Baiduri Bank works with its customers in helping them in their digital journey.
Lifelong learning and education were key points that the panel felt needed to be appreciated by organisations.
Individuals and organisations need to take the initiative to ensure skills stay relevant and employees are able to adapt to the changing way of work.
Meanwhile, William Chang shared how QR codes are changing the digital payment landscape.
"The future goal is that consumers will be able to purchase items in another ASEAN country by using a digital wallet and a QR code," he said.
Chang also shared how incentives are put in place for hawker stalls in Singapore to encourage them to change behaviour and accept digital payments.
Moreover, Suzanna Suharju also stressed the importance of truly understanding the nature of your business and which part of your organisation improve by digital means.
She also highlighted the importance of communicating and raising awareness of the digital tools that are readily available.
The panel agreed that digital transformation is a long journey but one that Brunei needs to be part of to ensure that the Brunei business community keeps up with the changes that the region is facing as highlighted by Google's report.
Partnership and collaboration between the public and private sectors were often stressed to enable a successful digital transition journey.
The forum is part of the Brunei Economy Programme, an initiative by the ASEAN and APEC Business Advisory Councils of Brunei in collaboration with the Ministry of Finance and Economy and in partnership with Baiduri Bank to connect global issues with the Brunei economy.
THE BRUNEIAN | BANDAR SERI BEGAWAN