Brunei and Malaysia, with their long-standing and special relationship, continue to develop strong bilateral relations, enjoying cooperation in various sectors such as trade, defence, education, culture and health.
The bilateral relations flourished with the exchange of visits, deepening of trade relations and cooperations this year, noted High Commissioner of Malaysia to Brunei Dato' Raja Reza Raja Zaib Shah.
In his speech at the reception of Malaysia's 65th National Day and Malaysia Day, he shared that the total Malaysia-Brunei trade volume increased by 70.4 per cent to RM8.03 billion in 2021.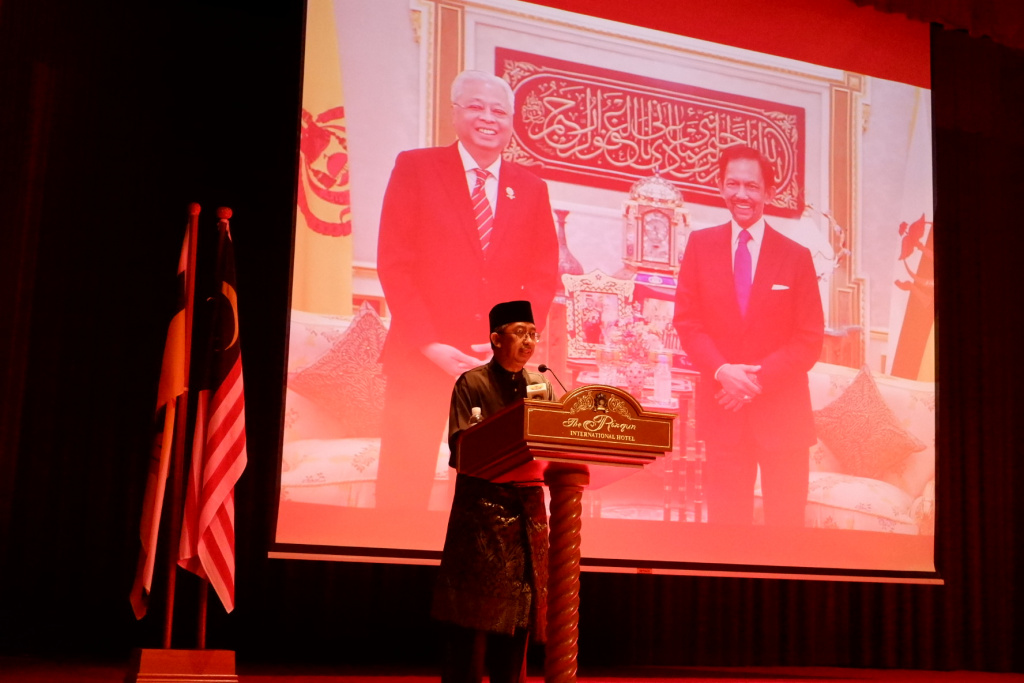 In the first half of 2022, the total trade was recorded at RM5 billion.
"With this positive momentum and very impressive trade performance, it is not impossible for the trade volume to surpass the RM10 billion mark by the end of this year," said the high commissioner.
With continued performance, the total trade volume may mark a new history with double-digit figures in the history of Malaysia-Brunei bilateral relations.
Furthermore, he lauded the journey of PETRONAS in Brunei since its operations in 2011.
A total of seven exploration wells have been drilled where gas has been discovered by PETRONAS Operator in the CA2 Block.
His Excellency also shared that PETRONAS is currently facing an exciting juncture, as it is embarking on pre-development activities with the intention of developing Brunei's first ultra deepwater project.
"I would like to take this opportunity to thank the Brunei Government and relevant Authorities specifically the Department of Energy at the Prime Minister's office, the Ministry of Finance and Economy and the Petroleum Authority," said Dato' Raja Reza.
On the other hand, both countries are currently continuing discussions with the view to exploring new areas of mutual strategic interest including in agriculture and the agro-food industry.
He further reiterated that throughout the first half of 2022, several high-level incoming and outgoing visits were made including frequent visits by the members of the royal family from Malaysia to Brunei.
"It is hoped to see more exchange of visits, especially among the high-level officials of both sides in the near future," he said.
Ongoing defence cooperation has been further strengthened through various forms and most recently, the 20th Joint Working Defence Working Committee meeting between Brunei and Malaysia was successfully convened on 13 September 2022.
In addition to that, a joint training exercise codenamed 'Mertak Bersatu' between the armed forces of both countries was held recently in Brunei.
For the education sector, three Malaysian education fairs were held in Brunei just this year.
"This is in line with their efforts to position themselves as a key regional education hub and to attract 250,000 international students to pursue studies in Malaysia by 2025," said Dato' Raja Reza.
The cooperation in the field of education continues to be further enhanced through the signing of agreements between Malaysian and Bruneian universities with the most recent one being between UNISSA and Universiti Teknologi MARA in August 2022.
The high commissioner also shared that for sports and cultural cooperation, sharing similar cultures and languages has enabled both countries to undertake joint cultural activities.
"An example of this is a 'Malaysian Corner' that has been set up at Dewan Bahasa dan Pustaka Brunei (DBP) where Malay language books from Malaysia have been placed there," he added.
In the field of sports, both sides are in the midst of finalising the draft MOU on cooperation in the fields of youth and sports.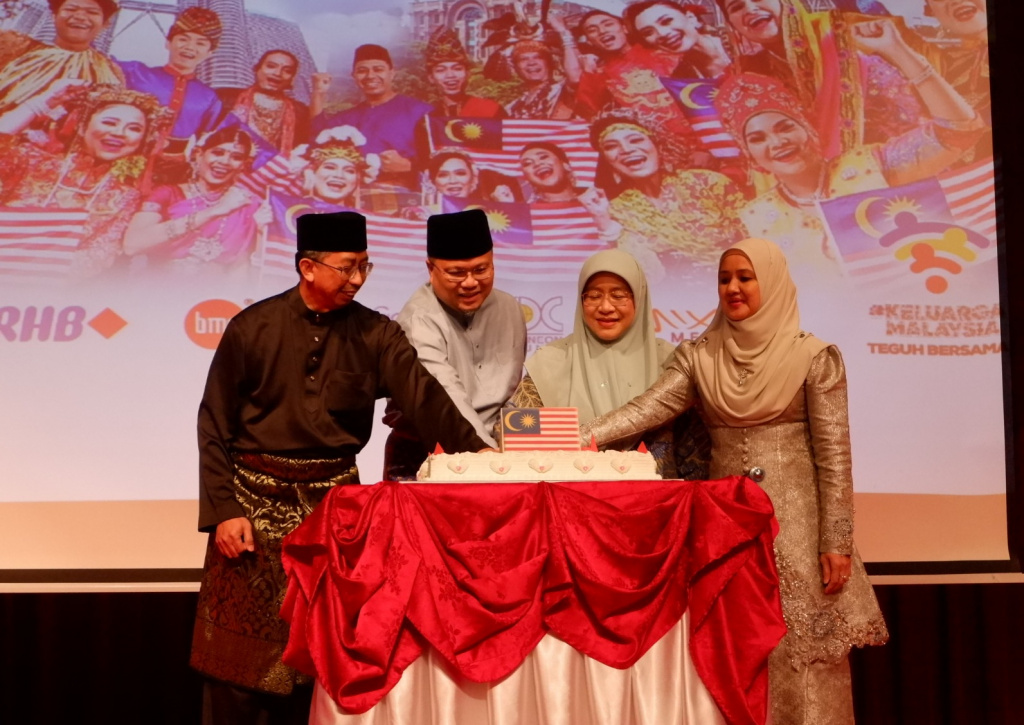 Brunei will also be participating in the ongoing Malaysian Games or SUKMA XX in Malaysia which is hoped to help Brunei to unearth new talents and provide budding athletes with the necessary exposure.
Dato' Raja Reza concluded his remarks by expressing his gratitude to the Government of His Majesty Sultan and Yang Di-Pertuan of Brunei Darussalam for the re-opening of land and maritime borders on 1 August 2022.
"This will undoubtedly revive economic and tourism activities and bring people-to-people relations to normalcy," said the high commissioner.
The soiree was attended by Minister of Health Yang Berhormat Dato Seri Setia Dr Haji Mohammad Isham Haji Jaafar and spouse, Datin Dr Hajah Noraslinah Haji Ramlee.
THE BRUNEIAN | BANDAR SERI BEGAWAN