Progresif celebrates the two-year anniversary of its local content-sharing platform Progresif Media with the release of a series dubbed
'Thiya's Case 1'.
Since its inception, Progresif has supported three consecutive production houses under the banner of Progresif Media Original. As a result, Progresif contributes to the financing of and becomes a co-producer with the selected production house.
Thiya's Case 1 is the platform's third Progresif Media Original. Its first content for the original was a three-part series called 'Serpihan Masa Lalu' premiered in 2020, followed by 'Kitani' in 2021, a six-episode series.
Produced by Marhain Entertainment in collaboration with Progresif Media, 'Thiya's Case I' features a powerful message highlighting a subject matter prevalent in the world today.
The short film is set within the existing universe as the Intiqam- verse, which follows a young female journalist's investigation Thiya into the truth behind the death of her own younger sister.
Akmal Marhain, the series writer and director, who was inspired by the Marvel Cinematic Universe (MCU) created his own cinematic world called the Intiqam-verse.
Akmal's relatively new content creation journey led him to producing his first ever feature film Intiqam, which follows the life of Azlan Amirul, who after serving five years in jail learns that his younger brother Rizal has been murdered.
Following the success of Intiqam, director Akmal embarked on a project to expand the world of Intiqam through the making of short films, Zidan in 2022 and then Thiya's Case I a few months later. All Akmal's works are available to stream on Progresif Media.
In a statement, Progresif Chief Executive Officer Hjh Nurul Haniah Hj Mohd Jaafar said that they are excited to see the development of the creative industry in Brunei.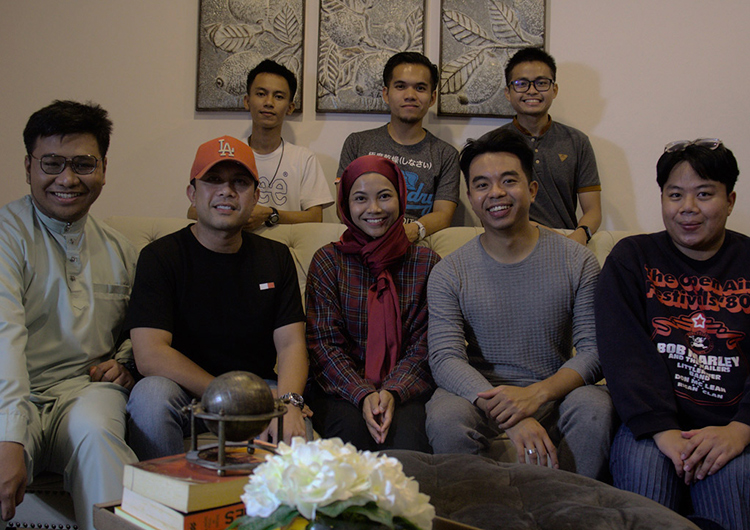 "We believe in empowering Brunei's youth through technology, innovation, and creative freedom. We hope that, as a community, we can continue to encourage, inspire, and empower local creative minds by providing them with a platform to promote their work through Progresif Media, allowing them to pursue their passion professionally and make a sustainable income from it," she said.
Progresif Media is currently offering promotions to all new subscribers on the platform from now until 14 November for a limited time only.
All new subscribers on the one- month subscription plan to Progresif Media, will not only receive unlimited access to exclusive local content, but will also receive $3 off their next coffee purchase and exclusive customers who sign up for a three-month subscription will get a free snack box from Kensington BN.
Exclusive Progresif Media merchandise is also to be gifted to all new subscribers within the promotion period.
The local content platform has seen its programming viewed not only in Brunei but also in 27 other countries, with Malaysia, United Kingdom, and United States of America among its most frequent viewers.
The platform also hopes to collaborate with more streaming and broadcasting partners in the future by showcasing more local contents beyond the shores of Brunei.
In the coming weeks, Progresif Media will expand its library of local content to commemorate its two-year milestone.
Monthly subscription plans are priced at $5.99 and quarterly subscription plans (three months) are priced at $14.99.
Progresif Media can be streamed through iOS and android devices and on desktop at www.progresifmedia.com.
THE BRUNEIAN | BANDAR SERI BEGAWAN