Takaful Brunei has launched its new 2023 campaign promotion dubbed 'LAKASTAH MANANG BERSAMA!', offering even more prizes and winners as part of their bi-monthly and grand prize draws.
The latest promotion is also in celebration of Takaful Brunei's 30th anniversary, in giving back to loyal customers for many years of their support.
The launch was officiated by Minister at the Prime Minister's Office and Second Minister of Finance and Economy YB Dato Dr Hj Mohd Amin Liew Abdullah who is also the chairman of BIBD's Board of Directors in the presence of Takaful Brunei's Board of Directors and senior management at Ruang, Yayasan.
The 'LAKASTAH MANANG BERSAMA!' promotion will run from 1 January 2023 to 31 December 2023.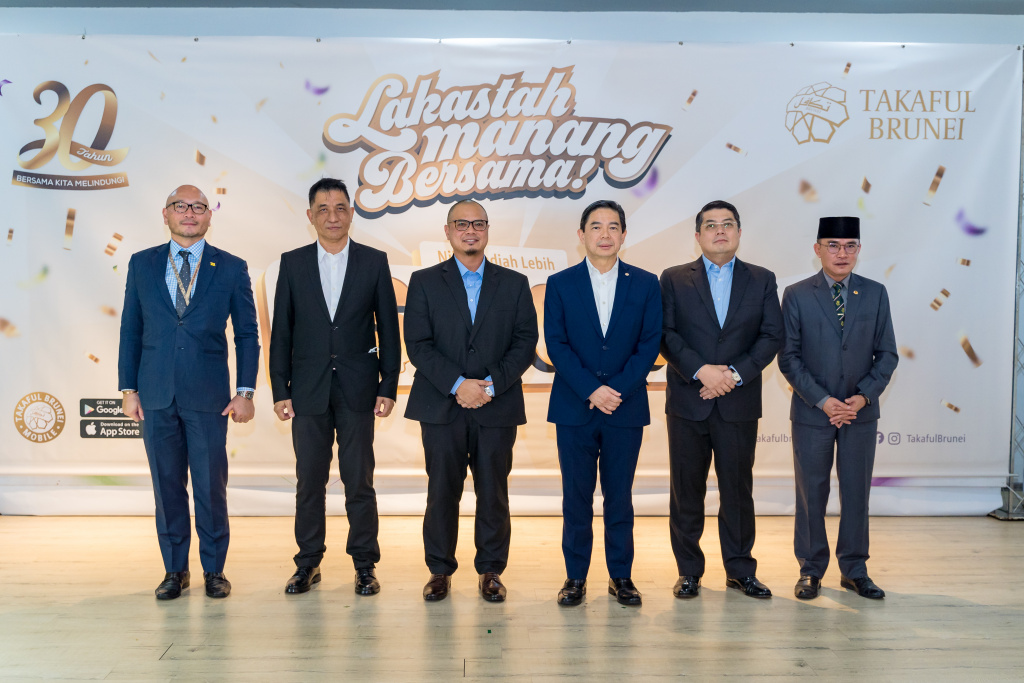 The promotion will be giving Takaful Brunei customers a chance to win a cash prize of up to B$20,000 every two months along with consolation prizes of up to B$3,000.
Moreover, complementing the cash prizes, finalists will also be receiving 250,000 and 100,000 Takaful Brunei Mobile MyRewards Points respectively.
Additionally, every 3 months Takaful Brunei will also be giving away cash prizes of B$30 to 300 customers and 50,000 MyRewards Points to 200 Takaful Brunei Mobile users.
Customers can be a part of this promotion simply by participating in any Takaful Brunei Am Sdn Bhd (TBA) and Takaful Brunei Keluarga Sdn Bhd (TBK) products through the respective branches/counters, TBA & TBK call centres, authorised agents and Takaful Brunei Mobile.
Not only that, but Takaful Brunei customers are eligible for one draw for each and every takaful product participated, hence the more products Takaful Brunei customers participate in, the higher their chances of winning.
The promotion is subject to its terms and conditions, available on Takaful Brunei's website and Takaful Brunei Mobile.
Takaful Brunei's 'LAKASTAH MANANG BERSAMA!' promotion will also be giving away various cash prizes, merchandise and gadgets throughout the year during Takaful Brunei's roadshows, expos and exhibitions as well.
For more information, customers can email enquiry@takafulbrunei.com.bn or contact TBA at 2244000/Whatsapp 7434000 or TBK at 2231100/Whatsapp 7371100.
THE BRUNEIAN | BANDAR SERI BEGAWAN