When Hj Mardini Abdul Rahman and his family came up with Uncle Cat Café, the idea was to create a space where people can hang out and relax while playing with cats.
Uncle Cat Cafe was launched in October 2022 which concept specially caters to cat lovers and those who are starting to be comfortable with cats. Not only that, but the café also serves snacks and drinks for customers to enjoy.
The name of the café, added the RBAF retiree, was inspired by his nickname 'Uncle Cat'. For him, the café was a collective idea with his family where they wanted to have a clean and comfortable space to be with their cats.
Prior to opening the café, Hj Mardini also received feedback from clients of Sarahcattery Enterprise, a cat grooming and boarding business owned by him. Customers suggested having another area where they can wait while their pets are being groomed.
"Uncle Cat Cafe is a business continuation from Sarahcattery that was established in 2018 and specialises in cat grooming, boarding, and breeding services. Now, we have the cafe," he said.
According to the entrepreneur, he decided to realise the business idea as he believed in the potential of its success. Seeing the existing customer base from Sarahcattery, he is confident that many are interested to visit the cat café.
The home-based cafe makes sure that it is very clean and fresh, creating a comfortable space for people to play with the cats.
Hj Mardini owns more than 32 cats and about 10 of them are fit and healthy to be in the café, ranging from British shorthairs to munchkins, among others.
"The cats are only in the cafe for their playtime and during visits, so all their feedings and toilet business are done outside. So, everything in the cafe is always kept clean," he added.
The entrance fee to the café is priced at $4 per hour for individuals aged three and above and $1 for children below three years old. Every entry comes with a complimentary drink of choice.
The cafe also serves instant cup noodles and ready-cooked food kept in warmers which menu will vary daily.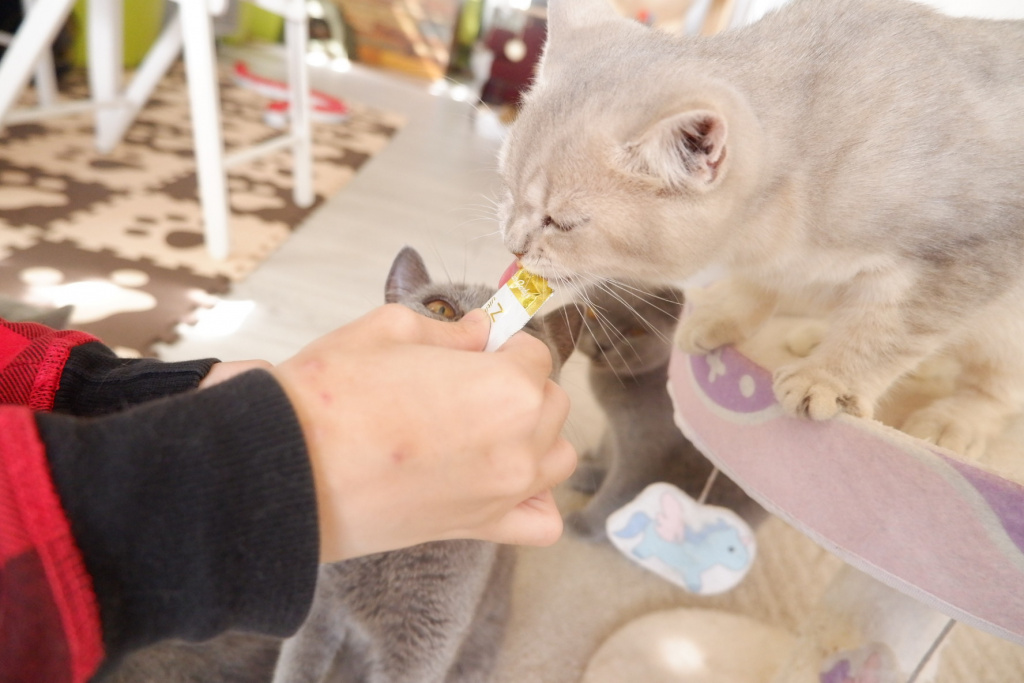 Uncle Cat Cafe is located at No. 101, Jalan 99, RPN Rimba Gadong and for easier navigation, one can just search for 'Uncle Cat Cafe' on Google Maps.
As the café is not open for walk-ins yet, reservations for time slots and payments are needed via their Instagram @unclecatcafe
Since the café's debut four months ago, added Hj Mardini, it has been receiving positive responses from customers with some booking for more than one slot, just to spend more time with the fur babies.
"As the business is still new, our main challenge is always ensuring the cleanliness of the cafe, making sure that it is always neat and comfortable at all times as well as ensuring the well-being and safety of my cats,'' said the 53-year-old.
Hj Mardini shared that he is very happy to open his own cat café, sharing his joy of cats with others, especially those who love cats but do not own any.
For him, he is grateful that his whole family loves cats, noting that it is an ideal family business although not everyone is available at the café all the time.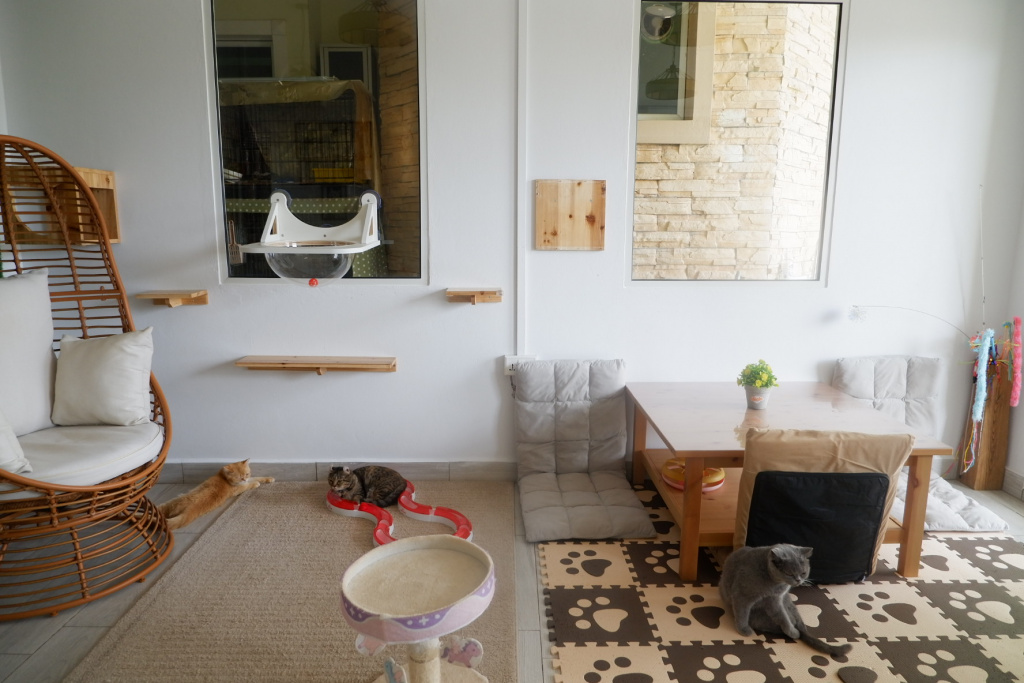 THE BRUNEIAN | BANDAR SERI BEGAWAN