The much-anticipated Singapore Food Festival is now live at the Anjung Saujana Restaurant, serving scrumptious Singapore cuisines until 28 February.
The three-week-long food festival showcases dishes from Black Hole Group, a prominent player in the Halal independent culinary scene in Singapore, offering food lovers a melting pot of Asian flavours.
The hearty event is a collaboration between Singapore Tourism Board, Singapore High Commission in Brunei Darussalam and Royal Brunei Culinary.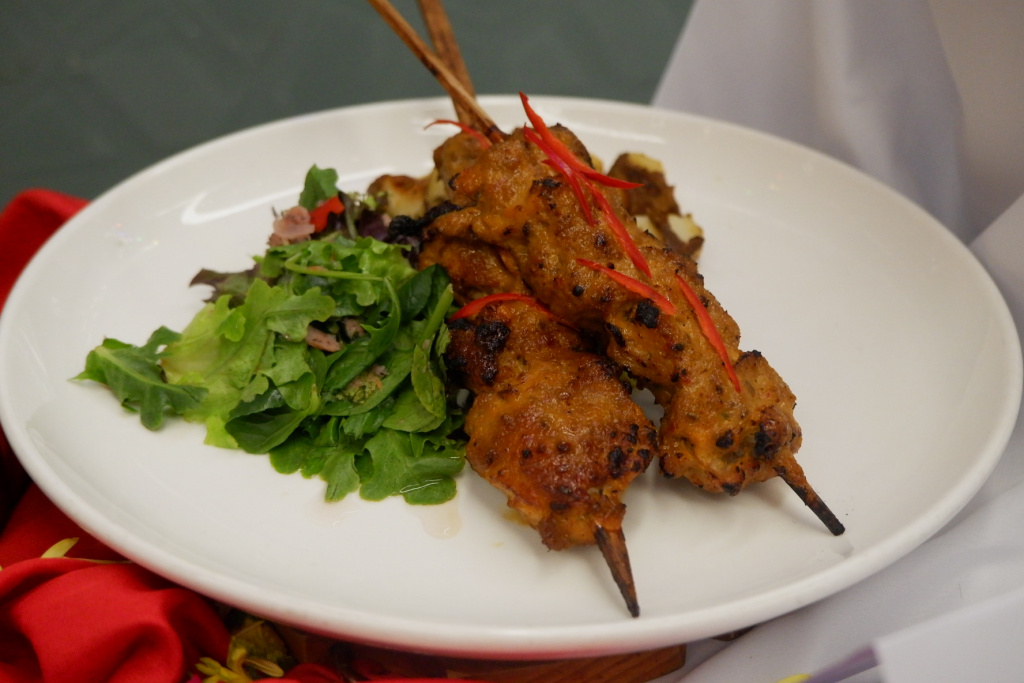 The Black Hole Group has been making waves in Singapore's casual dining scene with Muslim-friendly restaurants and cafes such as Tipo Pasta Bar, Working Title Burger Bar, Catalan-inspired restaurant The Great Mischief, Mexican taqueria Afterwit and Greek Restaurant Éla.
To guarantee the authenticity of the food festival, the group's Group Head of Operations, Afiq Sulaiman; Group Head Chef, Ashik; Group Executive Sous Chef, Zulfadhli and Tipo Group Sous Chef, Chef Imran are also in the sultanate.
At the festival launch, General Manager of RBC Haji Jeff Hadiman Dato Paduka Haji Danial alluded to Singapore cuisine's constant evolution over the years despite its roots in traditional cuisine.
"As the gastronomic scene continues to flourish in Brunei, what better way to celebrate Singapore cuisine than by having The Black Hole Group which has been making waves in Singapore's casual dining scene with Muslim-friendly restaurants and cafes. This was only possible with the great support and collaboration between RBC, Singapore High Commission and Singapore Tourism Board," he added.
Throughout the festival, the Black Hole Group will offer gastronomes a specially curated ala carte and buffet menu featuring modern Singaporean dishes with fusion twists.
The ala-carte menu features fusion contemporary dishes such as Creamy Crab Potato Gnocchi, Bon Jovi Burger served with Sambal Kicap with fries, Ayam Percik Skewer served with Roasted Potato & Romaine with Cincalok Lime Dressing and Lamb Ribs Sambal Kunyit with Raisin Coriander Rice and Urap Salad, Pineapple Crème Brulee and Pandan Churros, to name a few.
Buffet lovers, rejoice! The two-week festival also features a plethora of scrumptious traditional and contemporary Singaporean delicacies created from the finest ingredients namely: Singapore Tulang Merah in Kawah, Gado Gado Minang, Blue Butterfly Nasi Lemak Singapore, Seafood Laksa Pasta, Singapore Chili Crab, Cereal Prawn and more.
The dinner buffet is priced at $42 per adult and $20 per child aged 4 – 12.
Moreover, your sweet tooth will also be satisfied with the festival's unique and contemporary Singaporean-inspired desserts such as Pineapple Crème Brulee, Pengat Durian Sticky Rice and Red Velvet Speculoos Cake, among others.
For the ultimate Singaporean cuisine experience, diners will also get a chance to choose from the irresistible temptations of hawker-style live stalls including the Singapore-style ice cream sandwich and Hainanese chicken rice.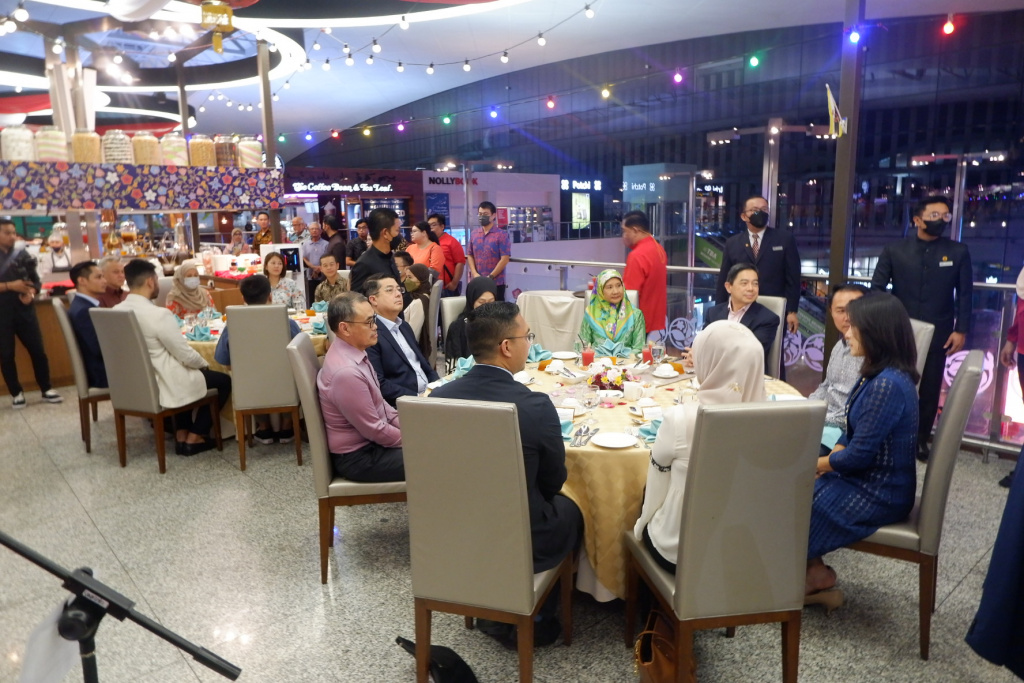 Throughout the festival, the special ala carte menu will be available daily except for Friday and Saturday from 11am to 8.30pm.
Whereas the dinner buffet is available every Friday and Saturday throughout the month from 7pm to 9.30pm.
Not only that, but diners will also stand a chance to win a variety of fantastic prizes including return air tickets to Singapore, kitchen appliances, electronic gadgets and more.
In addition, with the support of BIBD, the Singapore Food Festival promotion this year offers diners "Tag & Win" whereby they will stand a chance to win a dining voucher worth $100 at Anjung Saujana Restaurant.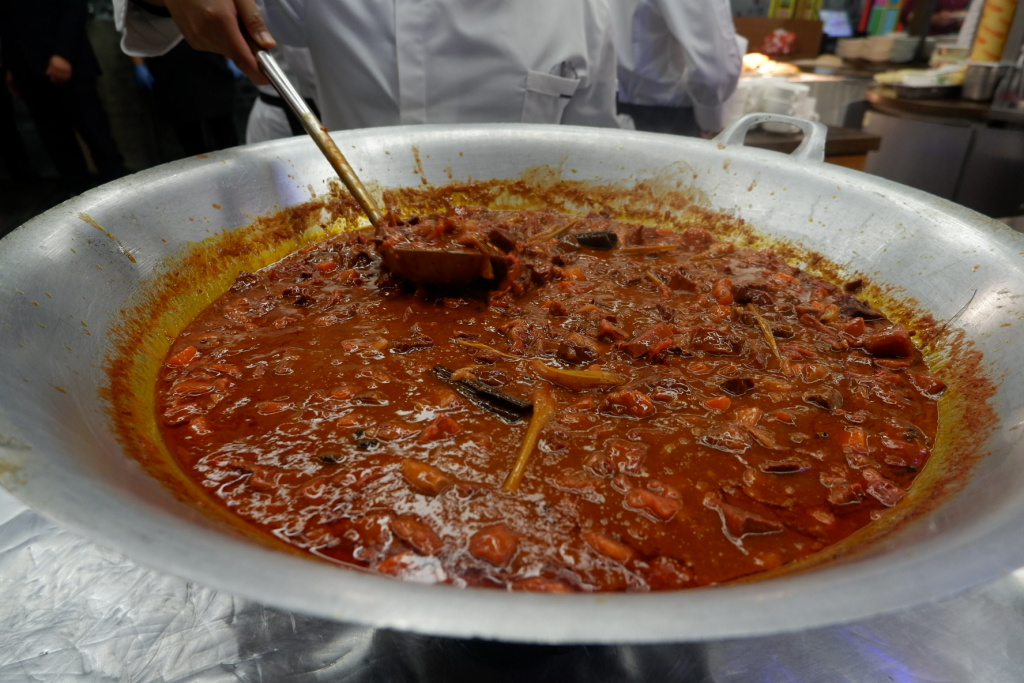 Moreover, RBC Dining Privilege Card holders can enjoy a 10 per cent discount while Bank Islam Brunei Darussalam credit cardholders can enjoy up to 25 per cent discount when dining in for the Singapore Food Festival.
For bookings and reservations, contact Anjung Saujana Restaurant at 2331853. Follow @AnjungSaujanaRestaurant on Instagram for more information and the latest updates.
Present to launch the event was Minister at the Prime Minister's Office and Second Minister of Finance and Economy Yang Berhormat Dato Seri Paduka Dr Haji Mohd Amin Liew Abdullah and High Commissioner of the Republic of Singapore to Brunei Darussalam Heng Aik Yeow.
Also present were Deputy Minister Of Finance And Economy (Economy), Ministry Of Finance And Economy Dato Seri Paduka Haji Khairuddin Haji Abdul Hamid; Chairman of RBC Board of Directors Haji Sofian Mohammad Jani; representatives from Singapore High Commission; Singapore Tourism Board, event sponsors; Barramundi Group Brunei, Yap Kee Vegetables & Fruits Supplies, Lee San Enterprise, Gropoint Sdn Bhd, RBC Management and other invited guests.
THE BRUNEIAN | BANDAR SERI BEGAWAN