Bank Islam Brunei Darussalam (BIBD) on Friday rewarded 30 winners of its first monthly draw of the ongoing BIBD Mega 30 campaign.
The winners each received a prize in the form of BIBD Virtual Mastercard (vCard) credit worth B$300 during a prize-giving ceremony held at the PGGMB building in the capital.
The event also saw three lucky winners receiving surprise gifts. The prizes were handed over by Hjh Rohani binti Hj Mohd Salleh, Head of Sales, Retail Banking Group of BIBD.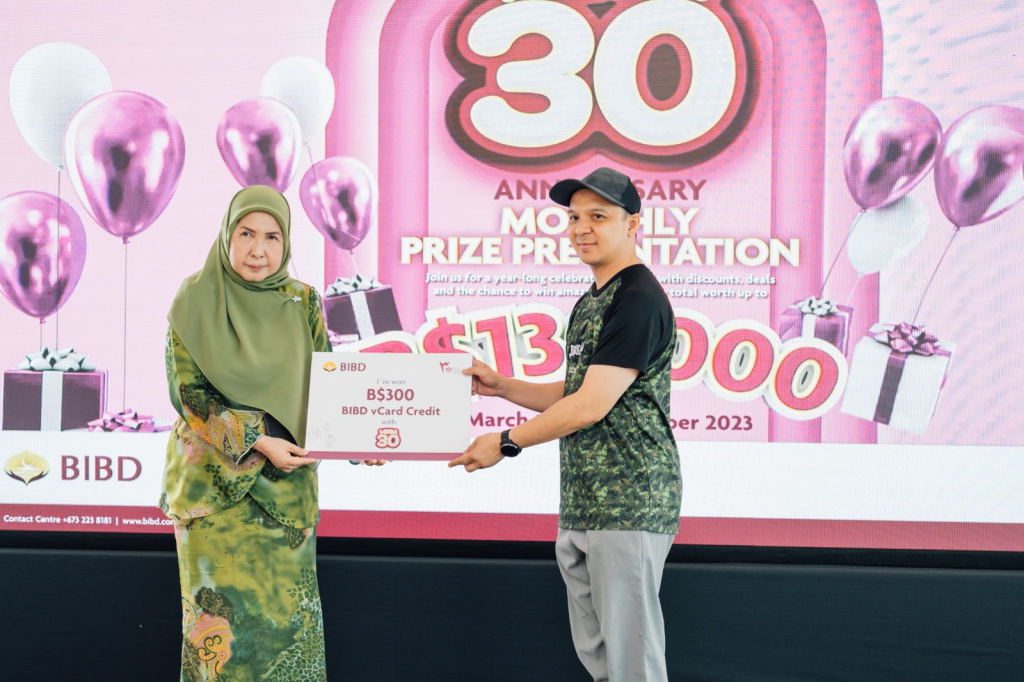 BIBD, in February this year, launched its nine-month-long 'BIBD Mega 30' campaign in conjunction with its 30th Islamic banking anniversary celebration offering prizes up to BND130,000 to 300 customers.
The campaign which is held from March 1 until November 31, will reward 30 winners monthly, three quarterly winners, and three grand winners.
The monthly winners will receive vCard credits, quarterly winners with BIBD Aspirasi savings certificates and mutual fund investments while three grand prize winners will walk away with term deposit or mutual funds investments worth B$10,000 each.
This campaign is open to new and existing BIBD customers who apply or subscribe to BIBD's products, services, financing facilities and/or perform transactions.
This is the first time the bank is offering large-scale joint promotions through its Retail Banking Group, Corporate Banking Group and BIBD Securities business units under the 'Mega 30' umbrella.
The campaign is a testament to BIBD's commitment to providing customers with exciting opportunities and rewarding their banking experiences with us.
Through the campaign, BIBD is also strengthening its pledge to promote digital money to support the 'Smart Nation' agenda and Brunei Vision 2035.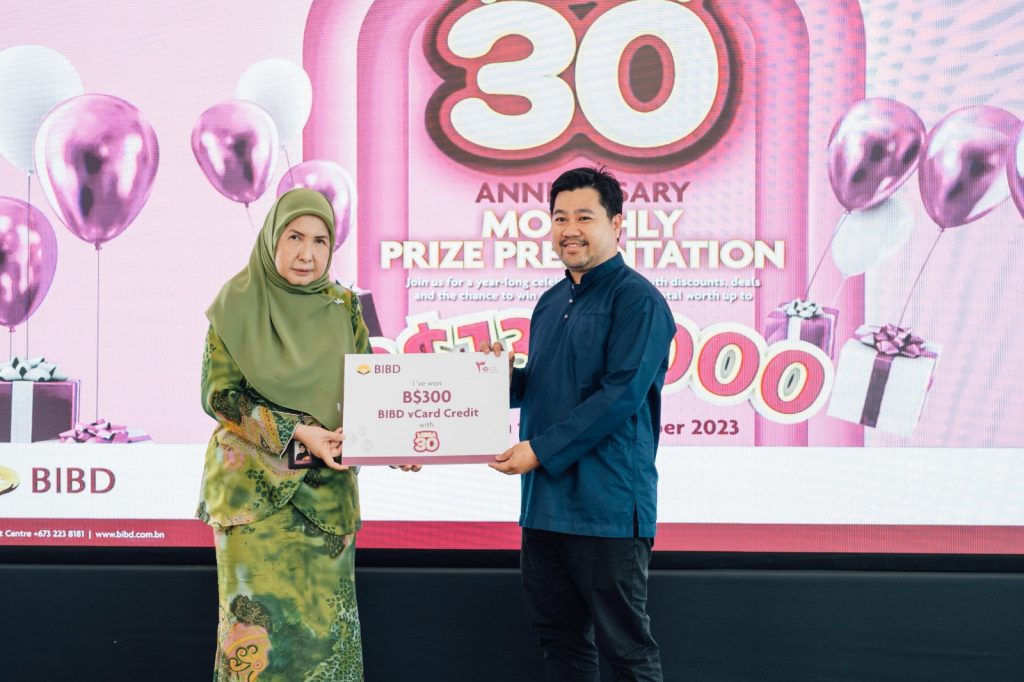 THE BRUNEIAN | BANDAR SERI BEGAWAN