A delegation from the Princess Maha Chakri Award Foundation (PMCAF) of Thailand recently visited Brunei from 21 May to 24 May to exchange views and teaching experiences with Brunei's current and past PMCA recipients.
Leading the delegates was PMCAF Chairman Dr Krissanapong Kirtikara who shared that the Princess Maha Chakri Award was to commemorate Her Royal Highness Princess Maha Chakri Sirindhorn's 60th Birthday Anniversary in 2015.
"The award is to seek, honour and recognise outstanding teachers who have dedicated and unleashed their effort in advancing education for the development of the nation."
"The recipient of the award would be one more step for them to extend their knowledge and advancement," he added.
The candidates from each country in the region are chosen and nominated every two years by the PMCAF in association with 11 Ministries of Education from all ASEAN countries and Timor-Leste.
The PMCAF delegation began their visit with a briefing at the Royal Thai Embassy of Brunei Darussalam where previous PMCAF recipients shared their experiences.
The first recipient of the award was Hjh Ratnawati Hj Mohammad in 2015 followed by Lim Soh Ngo in 2017, Hjh Noorliah Hj Aspar in 2019 and Pg Haji Mohd Wahab Pg Haji Abdullah in 2021.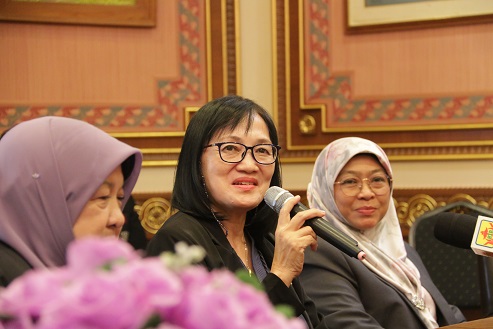 Also present was Brunei Darussalam's PMCAF current awardee, Mohamad Amir Irwan Hj Moksin, who said he was honoured to be chosen and hopes to do his best for his students.
"As an educator, I believe teaching is not only about subjects but also educating people and lives. I'm not only delivering knowledge but I am also shaping my student's manners."
"These two things are very crucial for me; I want them to be educated and have good manners as I believe these traits combined together will ensure them a successful life."
Mohamad Amir Irwan was also feted for his outstanding Literary Coaching work at the Pengiran Kesuma Negara Bukit Beruang Primary School.
His previous outstanding achievements included partaking in educational development at both local and international levels.
"His extra devotion and work apart from his normal hours of working such as during weekends and term breaks to provide extra teaching for weak students," read a statement.
Mohamad Amir Irwan also initiated learning English projects for teachers and exchanged future curriculum planning programmes.
The meeting also touched on his preparation and participation in the 5th Award Ceremony in Bangkok along with 11 recipients from ASEAN and Timor-Leste on 17 October this year.
Part of the PMCAF entourage was the 2021 Thai recipient, Pratin Leamchamroon who paid a courtesy call to Ambassador Boosara Kanchanalai, the permanent secretary of the Ministry of Education and the Thai private sector at the Thai Embassy.
"The Princess Maha Chakri Award could be regarded as a mechanism for the continuity of friendship among the ASEAN countries with all the Thai embassies in the Southeast Asia region being the liaison in the respectful countries to connect with the recipient of each country that includes paying a visit, inviting recipients for taking part in any related activities such as "Friends of Thailand," read a statement.
This includes the Thai Embassy in Brunei to engage in various activities and festivals with invitations to all previous recipients to take part.
The four-day event also included educational visits to the Insitute of Brunei Technical Education (IBTE), Keriam Primary School in the Tutong District and Lambak Kanan Primary School.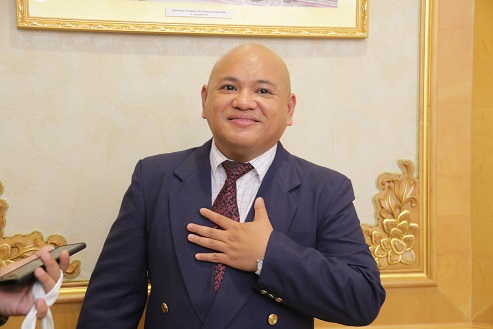 THE BRUNEIAN | BANDAR SERI BEGAWAN