Spreading happiness and making sweet memories – the mission that local business Happy Cream & Co hopes to create with everyone through their handcrafted delectable desserts.
Rain or shine, ice cream is one's go-to comfort sweet treat. For husband and wife duo, Kong Chung Ang and Daisy Han, the ice cream parlour is a testament to their love of the irresistible indulgence.
The start of Happy Cream & Co
Happy Cream & Co started in 2015 when Daisy left her full-time job. At the time, the couple was just starting their own family and the idea to open the shop sparked when they were on a hunt for ice cream to sate their cravings.
"Our ice cream journey started at the minute when we were looking for flavours that were unconventionally found in supermarkets or shops at that time – such as Teh Tarik and Salted Caramel," said Kong.
They noticed the gap in the local market after realising these flavours are not easily available. So they decided to make their own, thinking that they can enjoy the dessert anytime they want.
After a while, they discover that they can make good ice cream and decided to share them with family and friends. The positive feedback and requests to sell them were among the reasons for the debut of their ice cream to the public.
"Initially intended as a weekend treat, but as the feedback was so good that we decided to sell online via social media. Later on, we had our first physical scoop shop at The Mall, Gadong," said the business owners.
Although starting a business was not in their initial plan, it is what they wanted to do together as a family eventually.
Kong and Daisy understand that there are risks and uncertainties when running a business but they believe that by staying grounded and making good decisions, the business will power through.
Start of a business
In the early days of the business, Kong and Daisy started from home. Most of the work from preparation, churning and packing to deliveries were all done by the couple.
Back then, the ice creams were packed in simple takeaway containers with handwritten labels on every tub. Their commitment to making their products accessible to everyone came to fruition with the opening of their physical store.
Previously, all orders and purchases were made online via their Instagram @happycreamco and supplied ice cream tubs to one of the local favourite supermarkets, Supa-Save in Mata-Mata branch.
From making four tubs of ice cream on the weekends, the business can now cater up to 200 tubs. They have also expanded from one to three physical stores at Jalan Pasar Gadong, Mabohai Shopping Complex and BIBD Connect in Taman Mahkota Jubli Emas.
Happy Cream's ice creams are also available in the freezers of Supa Save branch in Seria, making it easy for customers to drop by and grab a tub or two.
Not just selling ice creams, but the brand also offers services such as live ice cream scooping for catering events and parties as well as conducting events at their cafe.
Designing flavours and menu
Happy Cream specialises in premium artisanal ice cream in the most unique flavours such as Blue Cheese, Sea Salt Hojicha and Strawberry Burnt Cheesecake, among others.
The inspiration for these flavours comes from the food that they consumed daily. One minute Daisy could be eating something and then wondering what it would taste like as an ice cream flavour.
"We love being spontaneous. We make the ice cream in small batches, ensuring premium ingredients are used. If the flavour tastes good, we roll it out to our café and scoop shops," said the 36-year-old entrepreneur.
Furthermore, Daisy and her husband always seeking ideas to elevate their ice cream shop, further giving varieties to the menu. One of them is adding homemade waffles and brownies.
"Our ice cream is best paired with our bestselling crispy Belgian waffles," said Daisy.
As of now, the entrepreneurs have created over 45 flavours for Happy Cream & Co and eyeing to introduce more. Their personal favourites are Caramel Biscuit and Vanilla Bean flavours.
Learning more about the art of ice cream
For their love of ice cream and wanting to learn more, Kong has also taken courses abroad studying methods of ice cream-making as well as coming up with more exciting and unique flavours.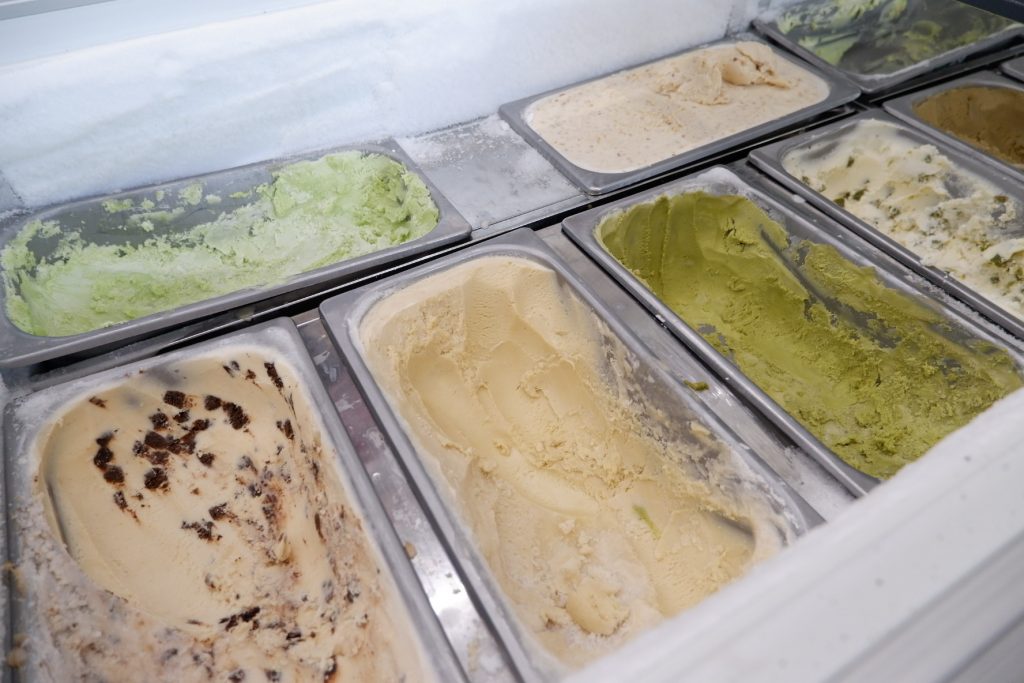 The 38-year-old also shared that during his course, he also learned the tips and tricks for making ice cream and creating a business out of it.
What is unique about Happy Cream & Co is that since their first scoop of business, they have maintained the price of a single scoop at $3.50 which makes the sweet treats affordable for everyone.
It is worth the money as they use fresh and quality ingredients in every flavour.
Challenges encountered
Just like any other businesses, Happy Cream & Co was also affected when the COVID-19 pandemic hit the country. It was one of the hardest speedbumps that they ever faced throughout their journey.
The situation worsened during the lockdown when shops were closed when at the same time they have just expanded their scoop shops.
"We understand that our business is here to stay, so we strived through the hardship and overcame the difficulties, which meant closing down two shops," said Kong.
Nonetheless, with the help of loyal customers, they were able to brave the storm and thrive for the better.
The entreprenuers' advice to those who are thinking to start a business is that ensure that they have a solid or good product or service that people will want to buy.
"Once you have committed to venturing into business, remain focused and stay consistent – those little steps you made will help you reach your big goals," said the 38-year-old entrepreneur.
Furthermore, Happy Cream & Co is constantly trying to improve its business so as to give the best quality products to customers.
The entrepreneurs also hinted that they are currently working on some products for their menu which are still in the R&D process such as donuts, a good pair with ice cream.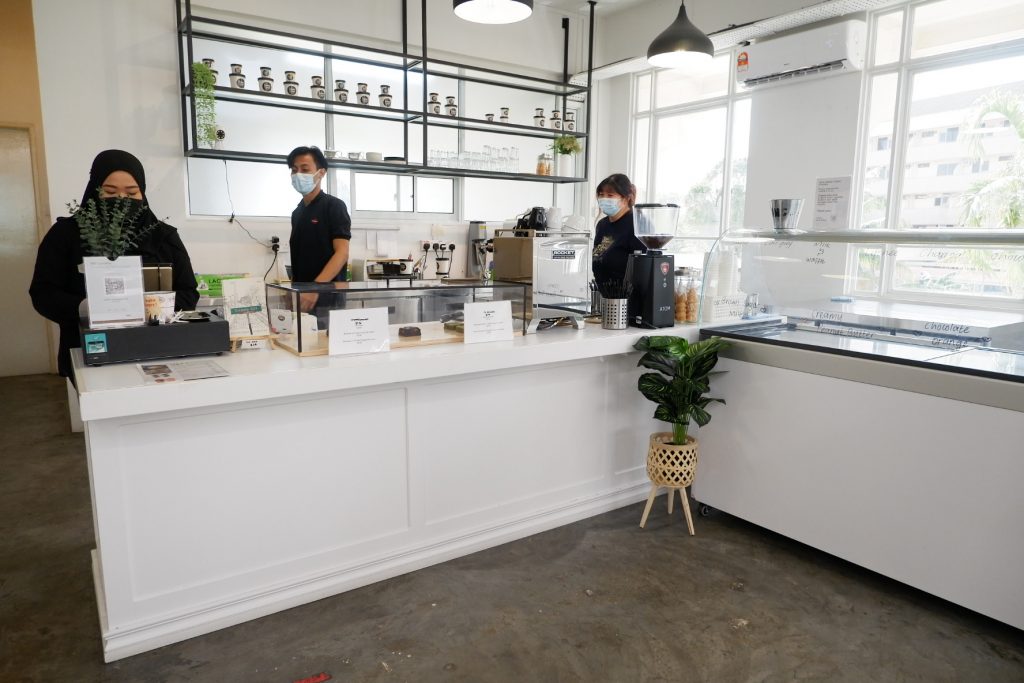 The homegrown brand is proud to be a part of the growing Bruneian entrepreneur scene and happy to see more youths going into business.
Daisy and Kong are always delighted to see people enjoying their ice cream. Hearing positive feedback from customers simply brightens their day and keeps them going.
Happy Cream & Co is always happy to scoop up one's favourite flavour, so check out their Instagram @happycreamco or visit their nearest shop to have a taste.
THE BRUNEIAN | BANDAR SERI BEGAWAN