Experimental, explorative and revolutionary — are among the elements that describe the sound of the local collective, The Elisha Tiga Eksperiment (ETX), a diverse musical group that artfully combines the traditional with the modern.
ETX is a confluence of musicians, who came together with a common goal to create a unique and genre-defying sound by blending folk musical instruments, melodies, and rhythms with new-age jazz arrangements and improvisation.
According to the founder, Elisha Tiga, the namesake band was officially formed in 2022 during Brunei Jazz Weekend, with the aim "to bridge the gap between traditional music and contemporary ideas by infusing elements of jazz into Bruneian traditional melodies."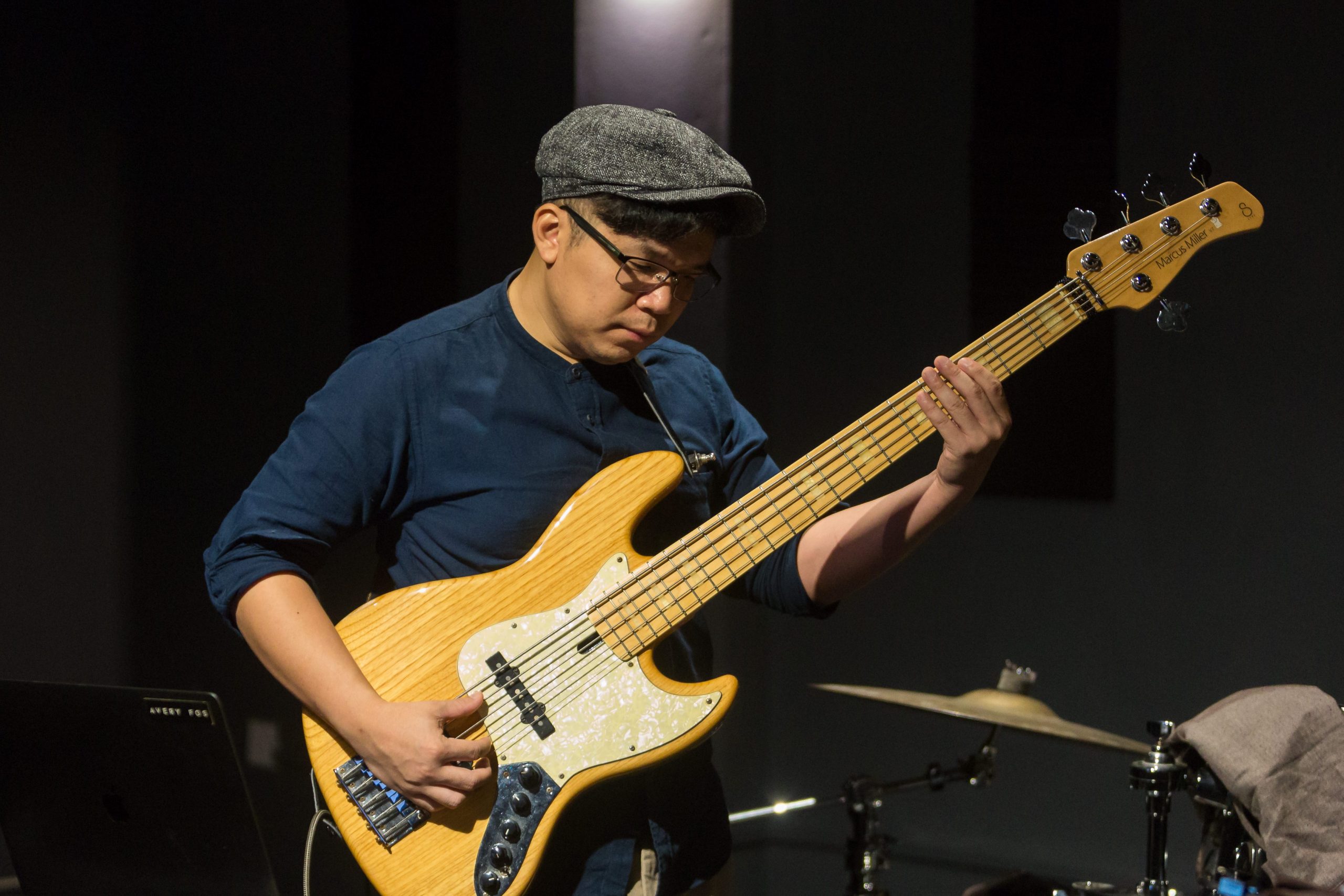 "The idea of combining traditional instruments with Jazz elements started years ago with my experimental EP titled 'Present'. This EP focused on reimagining traditional Bruneian music using modern instrumentation and form through the use of more contemporary jazz arrangements. This intangible idea eventually developed its physical form through The Elisha Tiga Eksperiment," Elisha shared.
ETX debuted as a solo jazz venture for Elisha Tiga, but the band leader, later on, started recruiting additional musicians as he worked to cultivate a much bigger sound for the band.
Soon, a diverse musical ensemble had formed, each bringing a unique style to the table as the band began to blend elements of new-age jazz, folk, traditional Brunei music and other genres into one.
The multi-talented members include singer-songwriter Aisyah on vocals; Zul on violin; Adin on drums; Ubai on percussion; Adrian Tiga on electric guitar and Yazid on traditional musical instruments.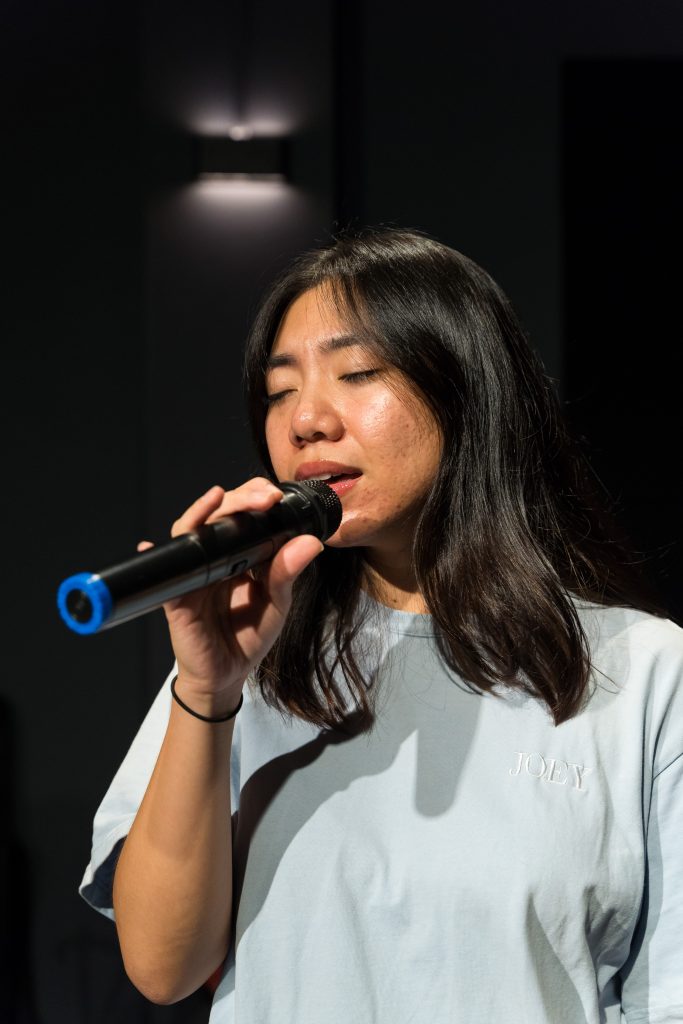 Coming from diverse musical backgrounds, each band member has been able to bring their own jazz influences, combining them with traditional instruments such as gulintangan, sape, gambus (oud), serunai (traditional oboe).
With ETX, the project has further helped the charismatic ensemble explore the depth of collaboration, allowing each member to learn and inspire one another.
For group leader Elisha, music has always been an important part of his life from a young age.
He plays a cornucopia of string instruments, including traditional lute, sape, bass and guitar with a degree in Bachelor of Music (BMus) from the International College of Music (ICOM) Malaysia in Professional Music.
A multi-instrumentalist, composer and music producer, Elisha has been in the music industry for more than seven years.
While developing his passion through years of local and international collaborations and performances, he progressed his own musical style and later found a strong interest in music composition and production.
During his journey, he discovered a strong passion for bringing traditional music to the forefront of fusion and exploring the possibilities beyond the genre as well as within his roots and culture as a Dusun-Murut.
Elisha continued to make music under his own name, venturing out into the world of experimenting, combining elements of Jazz with traditional Brunei instruments.
Along the way, Elisha formed the ETX collective and has delighted audiences with their reimagined classics such 'Pimping Unggat-Unggat', 'Indung Anak', 'Umak Ruma', 'Samalindang' and many more, paying homage to the timelessness of the originals while offering the new generation a fresher contemporary take.
"I always approach the music with familiarity in mind, especially with the melody which I rarely manipulate in order to not lead listeners away from what it truly sounds originally. The melody is extracted and the instrumentation, arrangement, form and harmony is then manipulated to build a newer and fresher foundation," he explained.
"This approach gives me plenty of creative freedom to what I would like the overall song to sound like but at the same time also grounds me in what the song originally signifies so as to not misuse the freedom that I am given," added the musician.
Inspired by Dusun-Murut ancestors, ETX latest offering, titled 'Thankfulness' is arguably Elisha's most personal piece.
According to the 31-year-old, 'Thankfulness' is an original composition by the musicpreneur that was heavily inspired by the gulingtangan melodies played during the Dusun harvest festival called 'Temaruk'.
"Dusun gulingtangan has a very unique tonal quality to it which makes it distinguishable from the typical Brunei-Muara malay that is heard in more popular traditional songs. The title 'Thankfulness' reflects the thankfulness that comes after the harvest the farmers receive after a long season of toiling the fields," he shared.
On his part, the band's guitarist Adrian Tiga, like his brother Elisha, grew up playing music for more than a decade.
Early exposure to Jazz music from Pat Martino and Bill Evans, the shoegazing band My Bloody Valentine combined with a mission to learn more about his cultural heritage forged the young Adrian's musical identity.
"I always had a strong appreciation for jazz music as well as my cultural pride for my indigenous background, particularly that of the Dusun and Murut tribes," he shared.
Before his days at ETX, Adrian also produced and wrote music for his genre-bending band, Surfvampires and Dreamscene. The 27-year-old was particularly fascinated by sound design and production.
"I find texture within sound to be very important in my music. Shoegazing puts emphasis on sonic textures to create ethereal and dreamlike sounds, which is the trademark of that genre. Recently I've been creating my own alternate tunings to create interesting chord voicings to expand my sound palette," he shared.
Since joining ETX, the young musician observed that there has been an increased awareness of the local traditional music scene.
"I personally know some people within that scene who do freelancing by playing at private events. I believe that the old-guards of the traditional music scene are passing the torch to the younger ones, who in turn tend to share this passion through social media," he shared.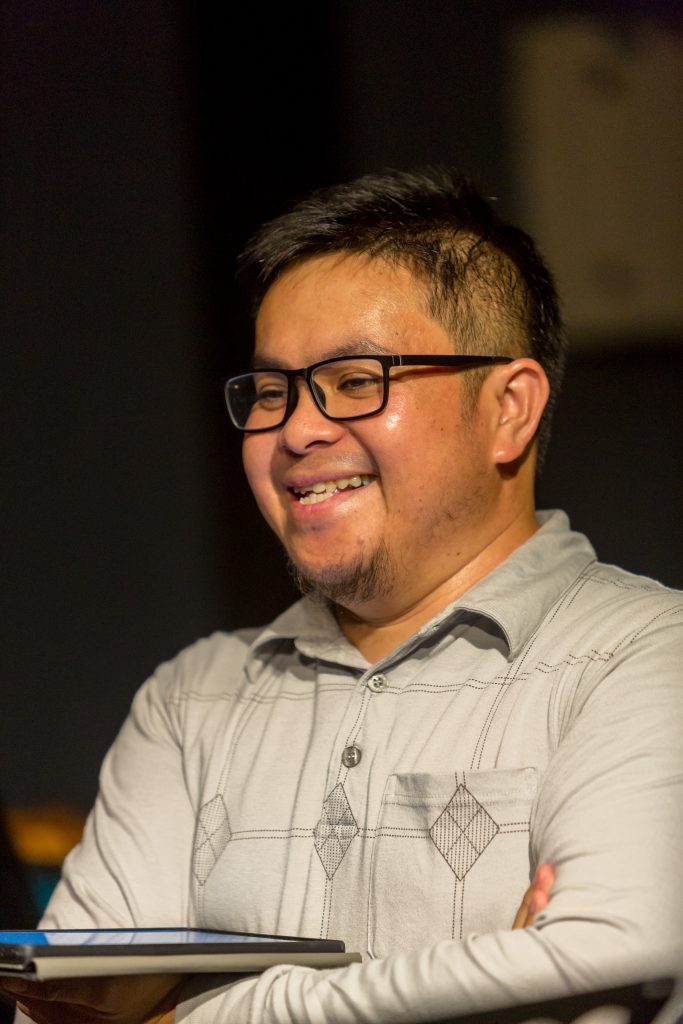 Sharing the same sentiment, Yazid Damit also highlighted that there has been a growing number of musical ensembles that have been revitalising traditional music.
"Alhamdulillah, traditional music has been developed rapidly, most of the musicians are now more aware of the existence of the traditional music, hence they preserved it," he added.
Aside from seeing a shift and growing trends in the local music community, Yazid said that the music industry in the sultanate is still in its infancy, but he still sees potential in it.
"Generally it's still a scene, not an industry, because of lack of monetisation and so on," he added.
The 36-year-old also shared that many of the problems musicians face today are the lack of funding, appreciation, audiences and platforms.
Yazid, who plays the classic accordion and a wide range of traditional Malay instruments from gulingtangan to serunai for ETX, credits his love for music to his creative upbringing.
The 36-year-old has been playing music since his primary school days and was first introduced to the Gulingtangan Orchestra, especially the gong at the early age of seven.
While not formally trained, Yazid learned from observing his family members. His passion for traditional music became second nature to him.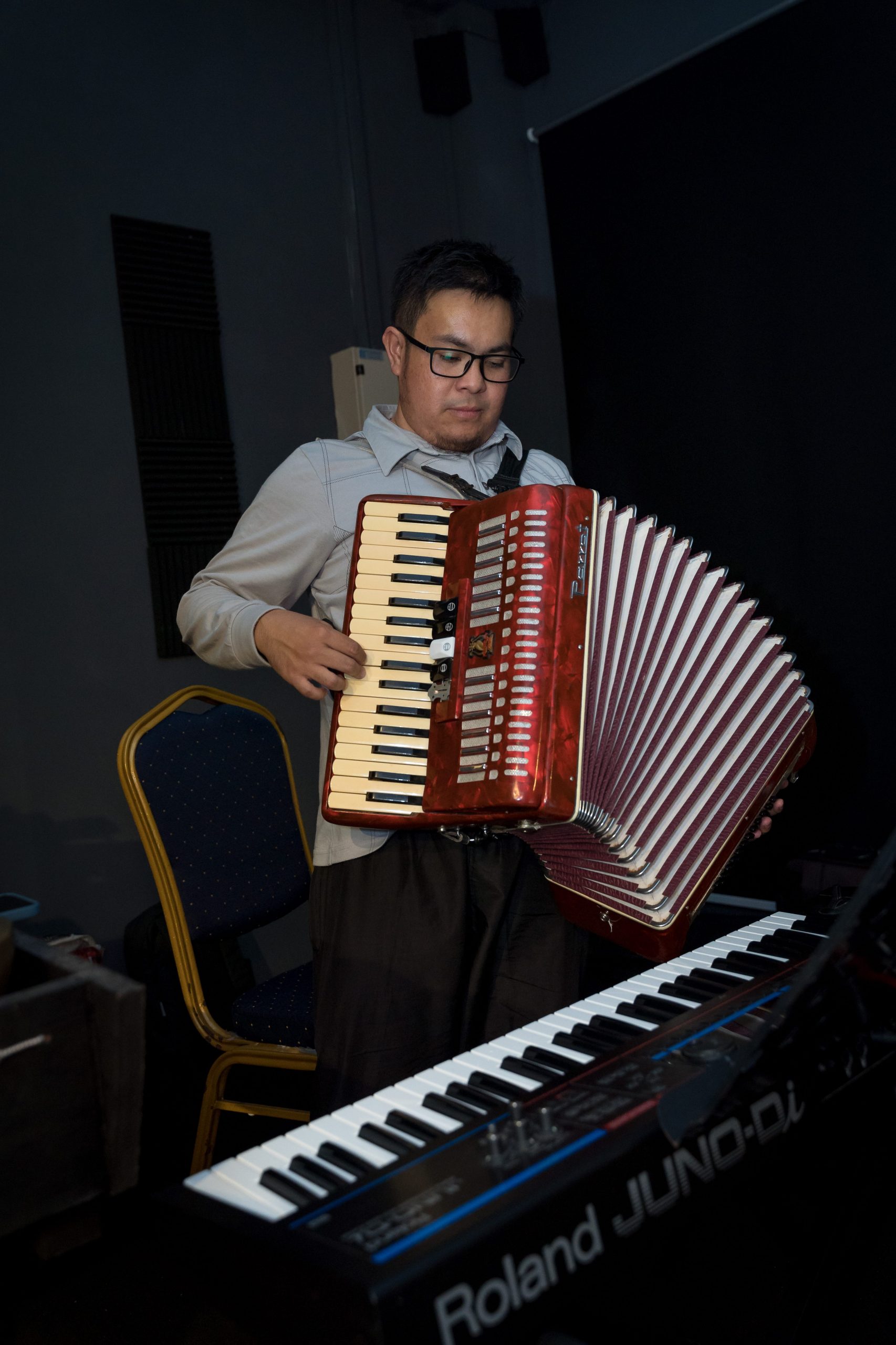 With music experience of more than 20 years, Yazid is a musical all-rounder. Besides being a performer, he has also focused on his roles as a producer, composer, educator and researching Brunei traditional music.
His music style often has elements of jazz fusion, contemporary Malay folk and traditional music inspired by renowned music composer and traditional accordion player Pak Ngah.
When not performing or teaching music, Yazid is working as a lab technician at Universiti Teknologi Brunei (UTB).
With ETX, Yazid hopes his lifelong love of traditional music would inspire the present and future generations of musicians to reconnect with and preserve the cultural heritage.
On the other hand, when asked about the future, Elisha said that ETX is currently working on a new live performance project as part of the line-up for the upcoming National Theatre Festival Brunei alongside a variety of local acts.
He also added that they eyeing to expand their music presence both regionally and internationally.
"With the music projects and Elisha Tiga Eksperiment, I hope to put the Bruneian identify and music forward into the 21st century not just locally but also abroad; allowing Bruneian artistry to not just be known but be connected to the larger artistic community across the globe encouraging a more holistic creative relationship that is bridged through music and art," he concluded.
THE BRUNEIAN | BANDAR SERI BEGAWAN