Surrounded by her love and passion for food for most of her life, Farah Momin started Bunga Kilanas with the idea to create a "build-your-own pasta bowl" concept, but with a Brueneian twist.
The idea of Bunga Kilanas came from when the 42-year-old went to Dubai to visit her aunt who used to work with Emirates Airlines, for a month.
"We went for dinner to one of the food courts at Dubai Mall and found this pasta stall that caught our eyes as there's none other like this in Brunei," said the entrepreneur.
However, Farah's food business journey initially started in 2012 when they sold mostly Malay food such as Lontong, Nasi Lemak but currently with Bunga Kilanas, they now focus mainly on pasta.
For the entrepreneur, Bunga Kilanas is a representation of her love for cooking and also a chance to share her passion with other people in the country.
Not only that, but Bunga Kilanas also represent her beloved grandmother, who used to be called 'Bunga' by the people in her hometown Kampung Kilanas because of her beauty, so Farah knew that it would be the perfect name.
The pasta business first started as a pop-up shop and joined events such as UBD's entrepreneur week and that is where they first gathered attention as the food is delicious and affordable for the university students.
Farah Momin and her team of family members worked hard to save up to open up their shop which is now located in Tanjung Bunut and they did it all without any help from any loans, which she is very proud of.
With the positive reviews, the entrepreneur knew that by setting up her own takeaway shop, it will be easier for people to have access to her food and with the opening, many people were intrigued with the concept, and Bunga Kilanas was always sold out by the end of the day.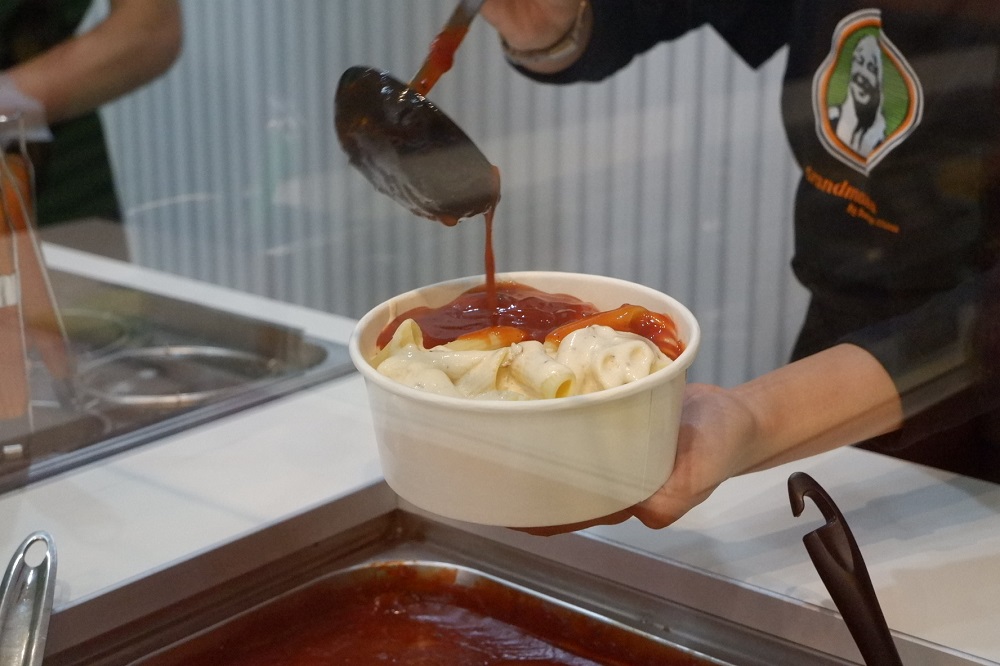 At the moment, the store offers three pasta bowl sizes; small, medium, and large ranging from $3 to $8.
The unique build-your-own-bowl starts with customers choosing the desired size of bowl and then they can head over to the pasta choices from macaroni to fettuccine to spaghetti and more and customers also have the option to mix the type of pasta in one bowl.
The second step is to choose toppings and customers have a variety to choose from such as pepperoni, sausages, fried chicken, cheese, mushroom, garlic bread, and more.
Lastly, the pasta is topped off with their best-selling sauces, the white sauce which is cream-based, or the red sauce which is tomato-based and customers also can opt for the mix option, to have the best of both worlds.
Additionally, they also offer free toppings ranging from chili flakes to parmesan cheese to parsley to garlic powder and more, and they can add them to their heart's desire.
"To me, this is an exciting concept as you are able to choose and pick different types of pasta with a variety of toppings and unlimited choices of condiments into one bowl, it is a happiness all in one," said the 42-year-old.
On some occasions, Bunga Kilanas also offer other menu items such as Lontong and Nasi Lemak Sambal Lontong which is always a hit.

According to the entrepreneur, she is happy with how the journey started out as her outcome is what she hoped for, having her own shop and doing what she loves the most, cooking.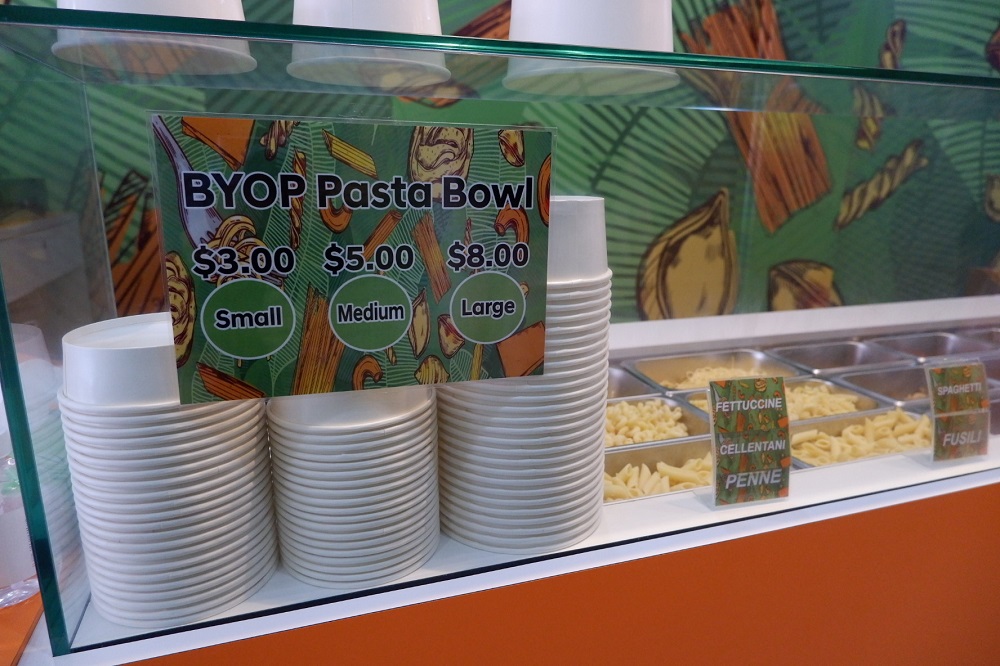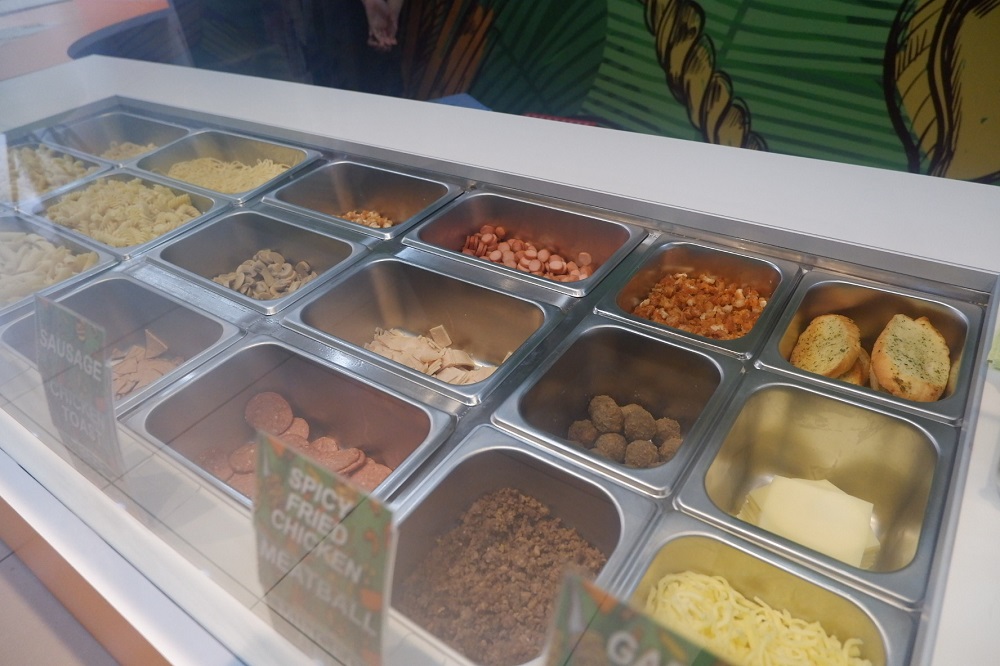 Farah also hopes that in the future, she can add more to the menu such as cakes and desserts and sweets so that people have more to choose from.
Furthermore, the entrepreneur is also hopeful that someday Bunga Kilanas will be able to expand their business by presenting more Malay and local cuisines such ambuyat, cucur, mee rebus and more.
Although Bunga Kilanas still has a long way to go, the owner has high hopes to open up another location so that more people can get a taste of her food.
Have a taste of what this local delicacy has to offer by visiting their shop in Tanjung Bunut located in the same shop lot as Chapayom or check out their Instagram @bungakilanas to see what they have on their menu and order.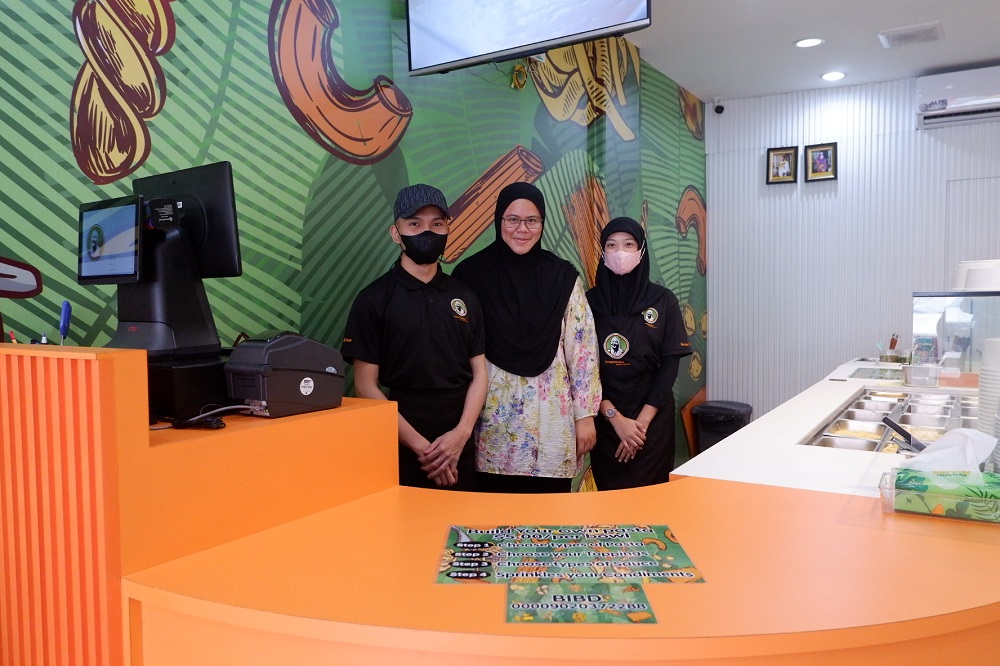 THE BRUNEIAN | BANDAR SERI BEGAWAN