Radisson Brunei in collaboration with Diversey, a leading global hygiene solutions provider, Fresh Scent Enterprise and Persatuan Kereta Tahan Lasak Brunei (PKTLB) recently launched the 'Soap for Hope' initiative in the country.
Founded in 2013,'Soap for Hope' is a global social initiative of Diversey with hotels. A first of its kind initiative in the Sultanate, the program aims to save lives, sustain livelihood and also, to reduce wastage.
With a vision to transform lives through hygiene, 'Soap for Hope' endeavours to recycle used hotel soaps and convert them into fresh, clean bars of soap.
These revitalised soaps will then be distributed to vulnerable families and communities in need, promoting better hygiene practices and improving overall health.
The 'Soap for Hope' event that was held at Radisson Hotel aims to empower challenged families in Brunei by providing them with essential hygiene resources, fostering responsible business practices, and promoting sustainability within the community.
During the event, Diversey's Global Director Stefan Phang held a demonstration on how to turn soap remnants into a sustainable earning opportunity.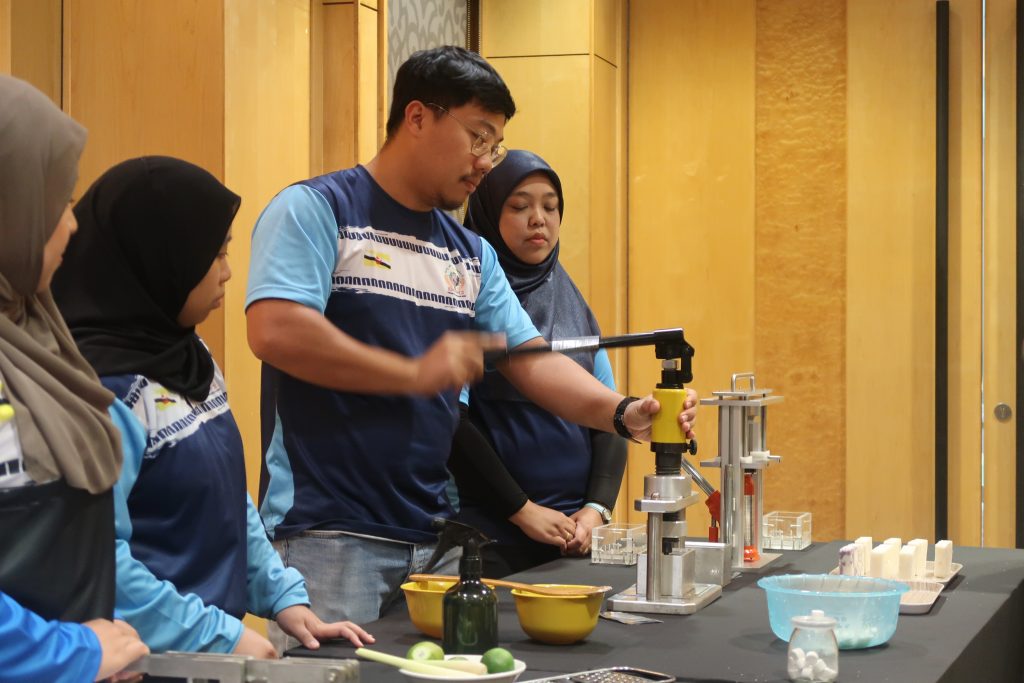 From soaking the soap bar in a sanitising solution to cold-press method, the audience had a chance to engage in a hands-on workshop on alternatives ways of turning the used soap into fresh bars.
Participants also gained insights into sustainable practices, and share in the joy of knowing they are making a real difference in the lives of challenged familles.
The 'Soap for Hope' event promises to be a day of compassion, unity, and transformative action.
The event also hopes to bring together volunteers, partners, and members of the community to make a significant difference in the lives of those facing challenging circumstances.
According to Stefan, Bandar Seri Begawan is the 200th city and Brunei is the 50th country where Diversey has launched 'Soap For Hope' since it was launched 10 years ago.
"So what this partnership means for Diversey is that the program keeps on growing, and creating deeper impact in the world, together with our customers such as Radisson Hotel Brunei Darussalam and local volunteer partners," he said.
"These impacts include protecting the environment by diverting tonnes of soap waste from landfills, enhancing livelihoods for some communities and free soaps and sanitation for the entire village," he said.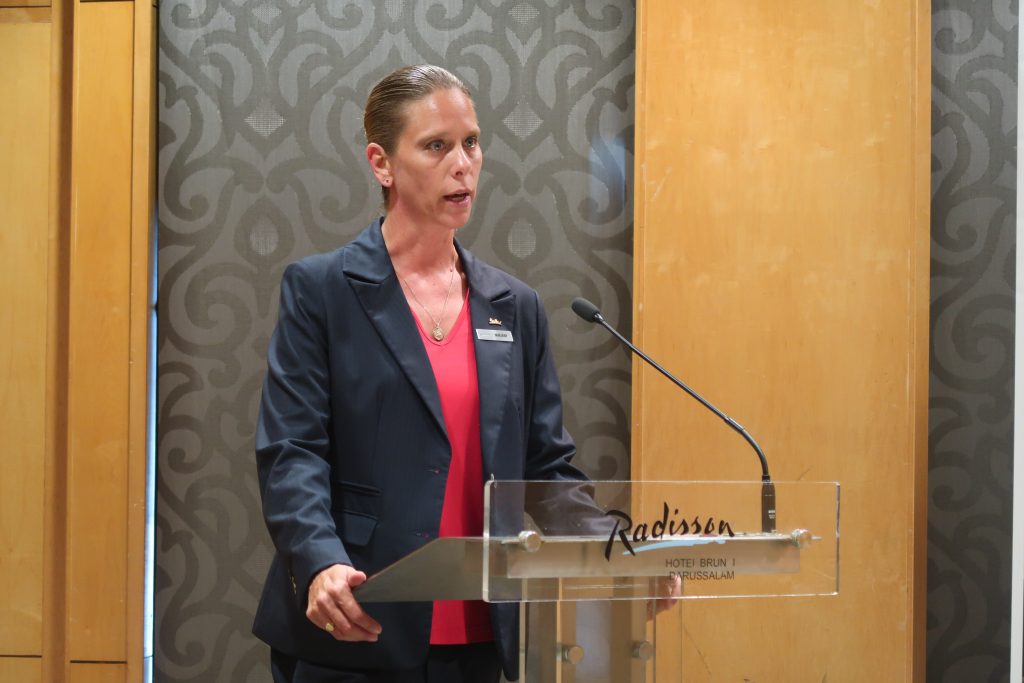 "At Radisson Hotel Brunei Darussalam, we believe in making a positive impact on society and the environment," said General Manager of Radisson Brunei Miriam Wolber on her part.
"The 'Soap for Hope' initiative aligns perfectly with our values of responsible business and community support. We are thrilled to partner with Diversey, Fresh Scent Enterprise and Persatuan Kereta Tahan Lasak Brunei to bring this impactful event to Brunei," she added.
As for future plans, Radisson Brunei will also be collaborating with Diversey with three other initiatives such as 'Linen for Life', 'The PlasticShreds' and 'Coffee Briques'.
This was further echoed by Diversey, aiming to introduce several other programmes which follow the 'Soap For Hope' model.'
Stefan shared that they are planning to introduce the 'Linen For Life' programme.
"The 'Linen For Life' is a programme where we work with local communities to convert end-of-life hotel linens into items that can be sold. For example, end-of-life hotel pillowcases can be given a second life as a stylish tote bag," he explained
Another programme that Diversey is planning to introduce is the CoffeeBriques, where they convert spent coffee grounds into coffee charcoal briquettes, which can then be used as charcoal or firewood replacement for cooking, barbeque or woodfire ovens.
"We also recently launched PlasticShreds, which takes single-use plastic waste such as mineral water bottles, and shreds these empty bottles into plastic chips.
"These chips are then used as gravel replacement in the construction of horizontal structures such as badminton courts," he further explained.
On his part, Fresh Scent Enterprise spokesperson Jefry Johari said that the company is proud to be part of the first launching of the 'Soap For Hope' programme in Brunei.
"We are happy to collaborate with our sustainability partner Radisson Hotel Brunei Darussalam and appreciate our NGO associate Persatuan Kereta Tahan Lasak Brunei (PKTLB) for their willingness to come forward and volunteer to commit to this initiative," he said.
"We believe this is an important step towards making a 'Green Brunei', supporting Brunei Government efforts to reduce carbon footprint as well as helping the local communities to those in need," he added.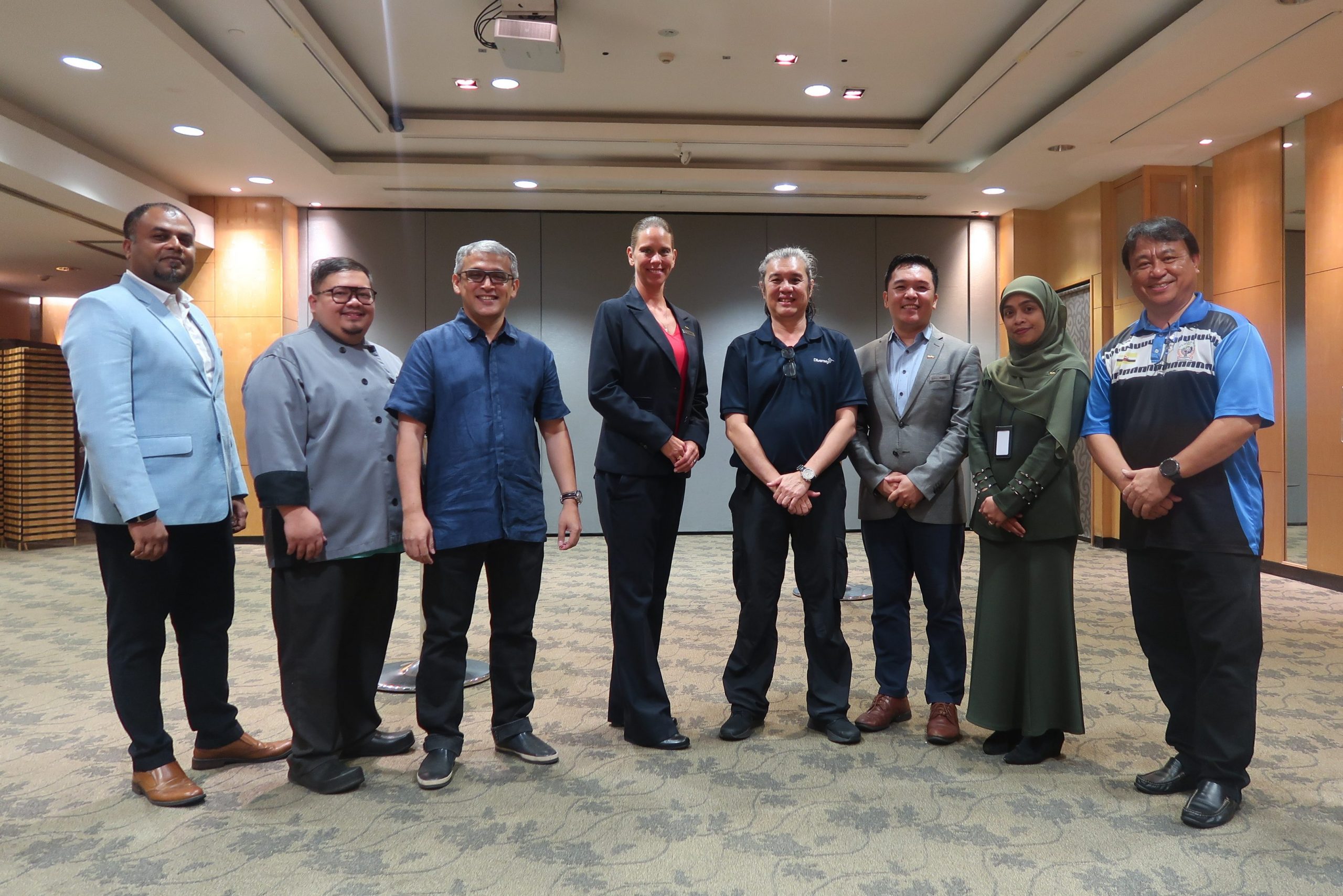 THE BRUNEIAN | BANDAR SERI BEGAWAN