The Amazing Thailand Food promotion is now available at Radisson Hotel offering guests a variety of Thai Delicacies as well as desserts.
A collaboration between the Royal Thai Embassy and Radisson Hotel, the promotion starts on Friday, 28 July until Saturday, 5 August.
The menu is curated by Thai Chef Phuthinan Anakhotngam, flown in from Radisson Sukhumvit, Bangkok which includes Thod Man Goong (Deep Fried Shrimp Cake), Labr Gai (Minced Chicken with Roasted Rice & Chilli Flakes), Tom Yam Goong (Spicy & Sour Soup with Shrimp), Hed Phad Med Ma Muang (Stir Fried Mushroom with Cashew Nut & Chili Paste) and Sam Pan Nee (Thai Style Cookies).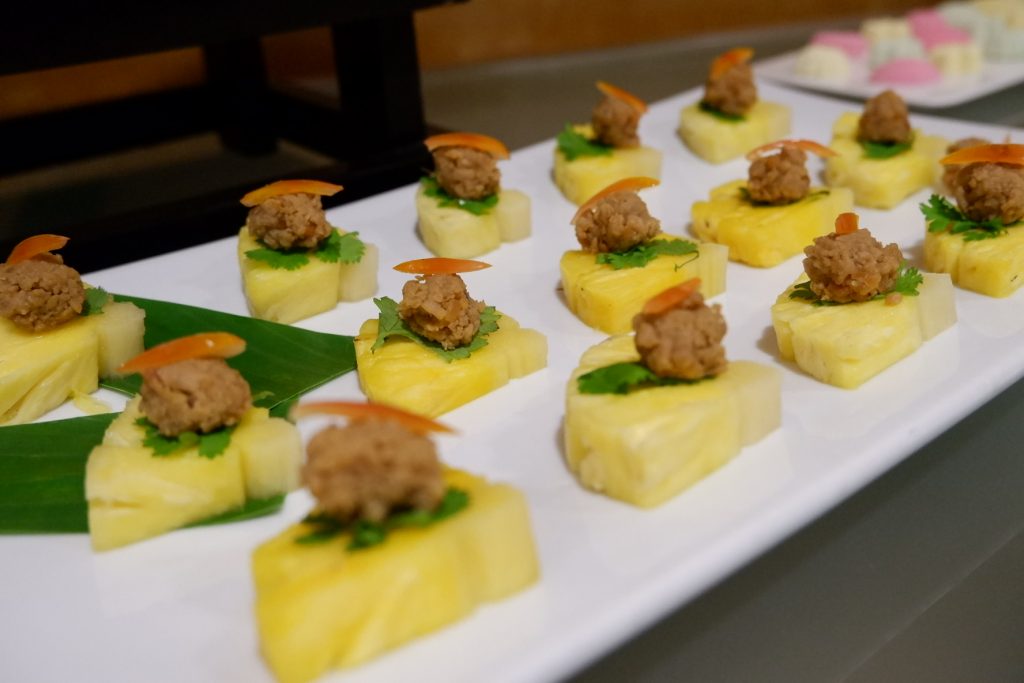 The opening ceremony was launched by Thailand Ambassador to Brunei, Her Excellency Boosara Kanchanalai and guests of honour Attorney-General Yang Berhormat Dato Seri Paduka Awang Haji Ahmad Pehin Orang Kaya Laila Setia Bakti Di-Raja Dato Laila Utama Haji Awang Isa and Yang Mulia Datin Faridah Yussof.
In her welcoming speech, the Ambassador acknowledged the power of food for diplomacy and cultural exchange.
"Food has the unique ability to transcend barriers and foster connections. That is why people travel abroad for culinary adventures or 'jalan jalan cari makan', but this time around we bring the taste of Thailand to Brunei!"
"Our embassy has been working on promoting Thai food as a form of food diplomacy to enhance understanding and people-to-people connections," she added.
The Royal Thai Embassy has previously published a Thai Restaurant Guidebook in Brunei and will soon launch an e-book version for everyone's convenience.
A Thailand Bazaar was recently organised in June and the public can expect another hosted at One City Shopping Centre from 25 to 28 August, also focusing on promoting Thai food.
"We hope to continuously work with the private sectors in Brunei in promoting not only Thai food but our Thai culture and tradition which can enhance understanding between our two countries."
Customers can enjoy the Amazing Thailand Food Festival at $42 per adult and $21 per child (ages four to 11). A 10 per cent discount is also applicable for Bank Islam Brunei Darussalam (BIBD) card holders.
Lucky diners will also stand a chance to win a two-night stay at the Radisson Suites Bangkok Sukhumvit.
For enquiries and bookings, call 2244272 or text 8310080.
THE BRUNEIAN | BANDAR SERI BEGAWAN