The Indonesian Embassy in Brunei Darussalam celebrated the country`s 78th Independence Day with a flag-raising ceremony at its compound yesterday.
The ceremony was led by the Indonesian Ambassador, Dr. Achmad Ubaedillah MA and Major ARM Gunawan acted as the Commander of Ceremony.
For the first time since the pandemic, hundreds of Indonesians working and residing in the Sultanate donning traditional attire gathered together at the flag-raising event and sang the national anthem, 'Indonesia Raya'.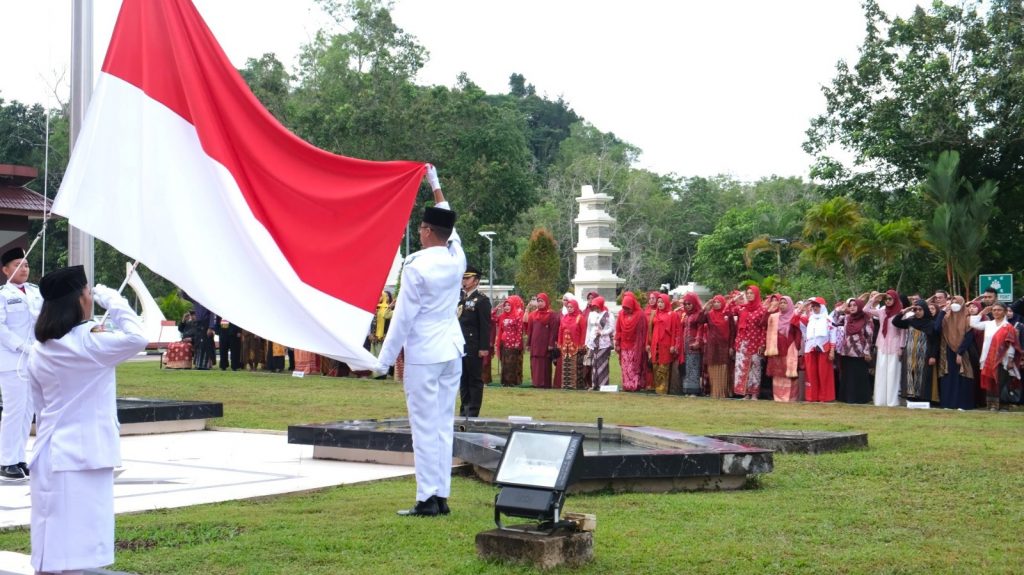 "Even though the ceremony is conducted on a workday, it is not lessening the spirit of the Indonesian Migrant Workers to attend the ceremony," said Dr. Achmad Ubaedillah MA.
"I urge the Indonesian community in Brunei to always maintain unity and solidarity, help each other and nurture harmony even abroad," he shared.
The Ambassador also called on his countrymen to maintain unity and solidarity, help each other and maintain mutual harmony even abroad.
The flag hoisting was conducted by the Flag Raising Troop which comprised 11 Indonesian junior high school and high school students.
Several awards were presented to Indonesian citizens who contributed to providing services to the Indonesians in the Sultanate and for their achievements and active role in the field of education and protection of Indonesian citizens.
In addition, several awards were also given for services as local employees at the embassy for the Best Performing Local Employee in 2023.
The celebration ended with an aubade performed by 32 children aged between 5 and 12, dressed in traditional clothes singing national and regional anthems.
The ambassador, deputy head of the Indonesian Embassy, diplomats, embassy staff, and their families also wore traditional attire to the event. – Azrina ZIn
THE BRUNEIAN | BANDAR SERI BEGAWAN